1000TravelTips.com was created in February of 2015 in order to give travel enthusiasts the tips and skills they need to maximize their travel experiences. Seeing that the trend for online travel sites typically lean on user input for their content and advice, John Golicz sought to create one centralized online clearinghouse where travel experts provide solid (and vetted) travel advice and tips. The travel industry, regulations, and the way we travel are always changing; 1000TravelTips.com provides its readers the most up-to-date travel advice available.
1000TravelTips is every traveler's one-stop source for the best travel advice coming from some of the world's top travel experts. Need travel advice? Look no further. 1000TravelTips offers the latest, most informative travel tips and skills, all in one place.
Looking to contribute? Simply click here or click on the "Contribute Your Travel Tips" link at the top of the webpage.
Content Manager & Editor: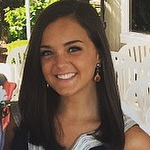 Kenzie Jones
Kjones@1000TravelTips.com