By Alan Feldstein,
Infinite Safari Adventures
| August 4, 2015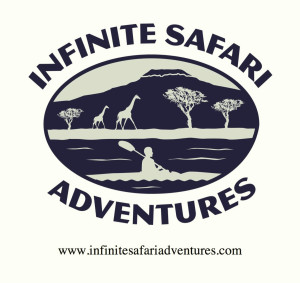 Packing for Safari: Have It Packed It Method
Planning an African safari is exciting. For me, getting ready and packing for safari is half the fun. What is not fun is flying half way around the world and realizing that you forgot your shirts, or your toiletries, medicines or some other essential thing that you wanted to pack.
So how do you avoid that from happening? For me there are 2 essential things to do. First, make a list. Second, use the "have it/packed it" packing method that I have created.
Have It Packed It Method of Packing for Safari
I am a list maker for everything. I make a to-do list every day of the things I need to accomplish and as I complete them check them off. Even if you are not a list maker I suggest, so you do not forget anything, you make a packing list and make it with my "have it/packed it" packing method.
My list has 2 columns next to the item I am packing for safari. The first column is "have it." Thus I make sure I actually have the item that I want to pack for my African Safari. 3 shirts? 1-2-3 yup I have them all. I can now check the have it column. Only 2? Better go get another shirt and then and only then check the column. This is the first step to making sure I do not forget anything.
The second column is the "pack it" column. This column I check when I actually put the item(s) in my duffle bag. Not only does this unsure that my "have" list actually goes in my bag, but it also is a helpful reminder for me to remember when I am looking for something exactly where I packed it.
By using this "have it packed it" packing method when preparing for an African safari, I have never forgotten anything in the 15 years I have been traveling to Africa or anywhere else for that matter. It may sound like a bit of extra work, but it is a lot less inconvenient driving all over looking for a toothbrush, a phone charger or other item instead of enjoying yourself on safari!
Below is what my packing for safari list looks like, using the packing list I wrote about in last week's column.

Infinite Safari Adventures creates custom wildlife and adventure safaris for its clients. Come on safari with us and experience the ultimate in attention to detail, responsiveness and care. Our philosophy is simple – we were once safari clients like you and we will treat you with the same high standards as we would expect ourselves.