Alan Feldstein, Owner, Infinite Safari Adventures | December 1, 2015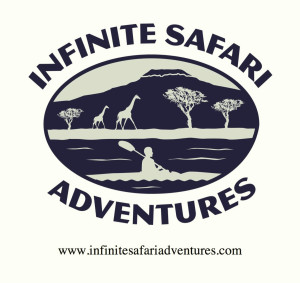 What vaccinations will you need before you go on safari?  What medicines should you take?  Let me preface my answer by stating a) I am not a doctor, b) everyone has different medical and health issues and c) it may depend on what countries you are visiting.  So as you read this remember I speak from my personal experience and you should discuss all these issues with your health care professional.
Vaccinations On Safari vs. Peace Corp Volunteer 
Now that the disclaimers are out of the way let me also say that if your health care professional goes on the Center For Disease Control Web site or Googles the question they will tell you that you need a whole battery of shots and you will end up as a human pin cushion, spending hundreds of dollars on shots you may not need.  That is what happened to me when I went on my first safari in 2000.  I had every inoculation you could think of – yellow fever, typhoid, hepatitis A, B & C, tetanus, cholera and polio.  If I only knew then what I know now, I would not get as many vaccinations before going on safari. Remember unless you are volunteering to work in a refugee camp you are not going to be exposed to everything, as you would if you were a Peace Corp volunteer. 
Tourism is essential to the economy of the countries you will be visiting so your hosts not only want you to have a great time but need you to have a great time on safari and thus want you to healthy and happy. Therefore you may not need as much protection as you think.
Yellow Fever Vaccination
Some countries require that you have a yellow fevervaccination.  They will require you to carry a yellow fever card (yes the card is yellow) where you can also list all of the other vaccinations that you have had.  Some countries (for example Tanzania) no longer require a yellow fever card if you are coming from a country that is not endemic to yellow fever (for example the United States and Europe – however if you come first from a country that has yellow fever then you will need to have the vaccination and card).  Your African safari operator should be able to advise you on which countries require it and which countries don't.  And if you are over 60 or have a medical condition that would put you at risk from a yellow fever vaccination you can have your doctor make a note on your yellow fever card that you are exempt. Other shots that people might consider being up to date on is their tetanus and perhaps hepatitis vaccines, which is a recommended practice wherever you may travel.  Again this is a personal decision between you and your health care professional.
Risk of Malaria on Safari
 Now let's address the elephant in the room (metaphorically –  I promise you will not have elephants in your room on safari). What about malaria? Are there mosquitos in Africa?  Yes.  Do some of them (not all) carry malaria?  Yes. (in fact it is the females that carry the virus so before they bite you ask if they are male or female).  Do you need to panic about Malaria?  No. 
First, you should take a malaria prophylactic (In this day and age it goes by the name Malarone – which when I went on my first safari in 2000 the medication was not available in the U.S. and thus one took a drug called Larium.  Larium was known to create weird dreams and even psychotic episodes in some people (fortunately I only had weird dreams).  Malaria medication comes in the form of a daily pill that you start taking a few days before your safari, during your safari and several days after. I have been traveling to Africa for over 15 years and have never come close to having malaria (and yes I have been bitten by mosquitoes).  It is not a drug you can take for prolonged periods of so people who live in Africa and are exposed much more than I am never take it.  I raise this point to show you it may not be something you need to worry about.  Most of us have strong immune systems.  Taking Malarone for the duration of your safari is perfectly safe.
Mosquitos on Safari
As a further precaution you can wear mosquito repellent, as well as impregnating your clothes with bug repellent.  You will also wear long sleeve shirts and pants in the late afternoon and evening when mosquitos are most active. And finally, you will sleep under a mosquito net or in a tent that is sealed up.  The staff will be happy to spray your rooms with repellent while you are having dinner.  With multiple precautions you need not be concerned.
Millions of people go to Africa every year and millions more live there.  People are not dropping like flies from every deadly disease known to man. So go on safari in Africa without fear and enjoy!
Infinite Safari Adventures creates custom wildlife and adventure safaris for its clients. Come on safari with us and experience the ultimate in attention to detail, responsiveness and care. Our philosophy is simple – we were once safari clients like you and we will treat you with the same high standards as we would expect ourselves.