5 Flying Tips & Tricks
You may have thought you knew all the flying tricks in the book, but you haven't heard of these! Check out these insider flying tips, tricks, and tools that every frequent flyer should know. Keep these in mind on your next trip to ensure the most efficient, safe, and worry-free travels! If you fly often, these flying tips are a MUST. Here are the top 5 flying tips & tricks:
1. Try to Avoid Connecting Flights in the USA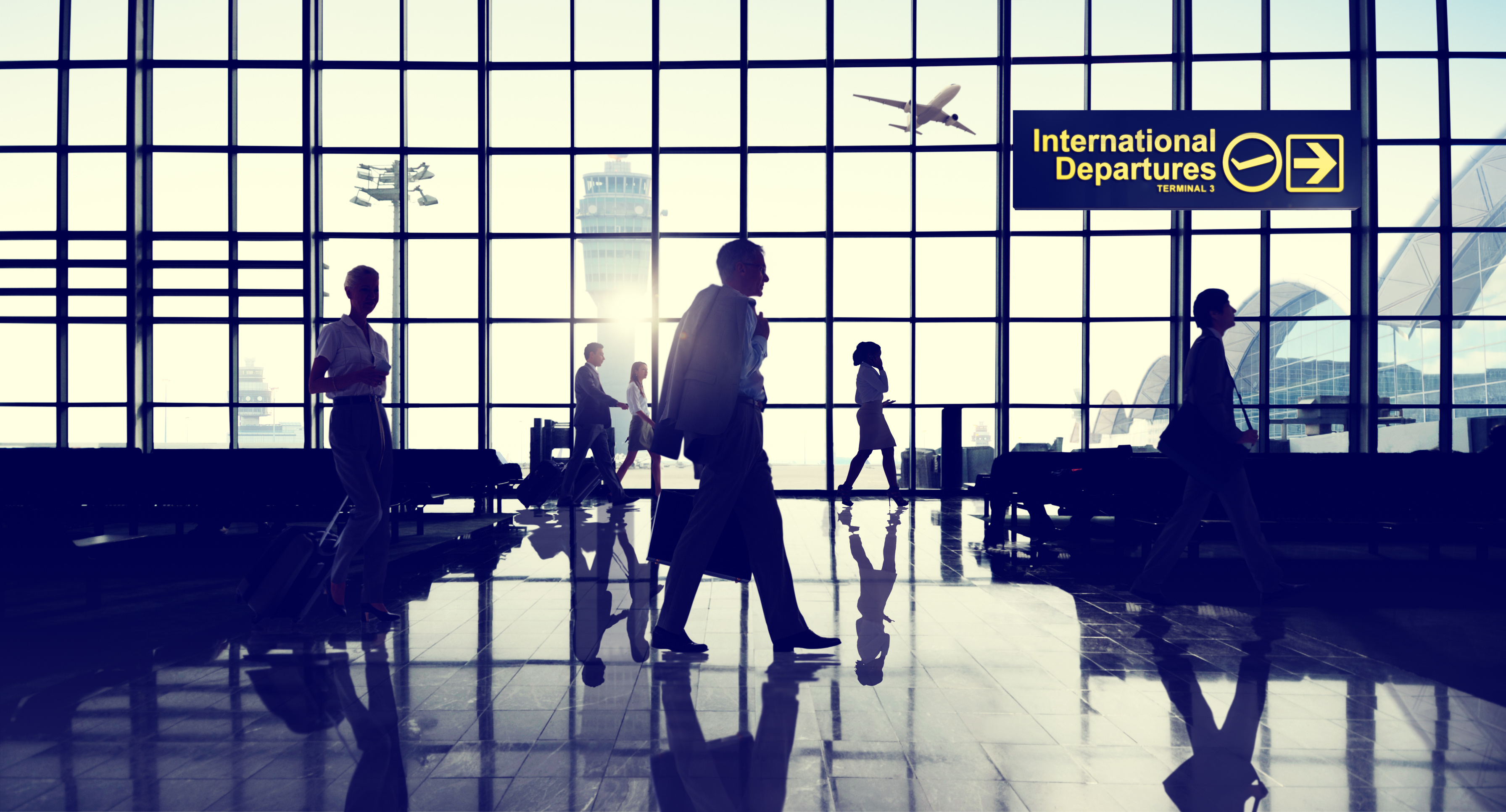 Only avoid flight connections in the US if you are inbound on an international flight from outside the USA. Why? Because if you connect in the US, you have to pick up all your checked bags, go through security, and check your bags once again. This would happen, for example, if you are traveling from the UK to Brazil and have to make a connecting flight somewhere in the US.
The one exception is the Atlanta Airport (ATL). On my travels from Germany to Panama and back, I did not have to recheck my bags, but only received some additional tags on my checked bags.
2. Map Your Flight History
Like many, I began to wonder how much time & miles I've spent in the air. After searching on the web, I found openflights.org. Once you've created an account, you can map all your flights and get detailed stats on how many miles you've traveled through the air, how much time you've spent up there, and your most flown routes. It even tells you how much you've spent in the different fare classes, seats, and if it was business travel or leisure. Even log cruises, train rides, and road trips.
Because adding all of your flights into OpenFlights could be a very tedious process, try using TripIt. The import is simple and you can select what plans of TripIt you want to import.
Once everything has been imported, you get a world map of all of your flights. Pretty cool. So try it out. It's free!
3. Where to Credit Your Miles to
With flying, you can usually earn miles, which you can then use for award flights. However, sometimes you have to use an airline that isn't your usual. There are so many airlines out there with many partnerships and alliances…it can be tough to know them all! Fortunately, there is a simple website that can make this easier for you.
Go to wheretocredit.com and select the carrier you are flying with. You will then get a selection of partner airlines to which you can credit your miles to. Also, receive information on which booking class earns how many miles with the partner airline. Although the list may not be complete, it is a simple and helpful tool. Try it out!
4. Check Waiting Times for International Arrivals and US Airports
If your trip either ends in the USA or you have to transit through one of the US airports to catch a connecting flight, you can now check the waiting time to clear immigration. CBP (Customer and Border Protection) offers a tool on their website to do that.
How does it work? When you check for your planned trip, you are not checking the waiting time for your trip date. Rather, you are checking the same date one year prior and maybe even two years prior. This way, you get an idea of how long the wait time on that particular day may be. Flight arrival patterns can vary considerably by time of year and day of the week. Even the time of the day!
My Flying Tip for International Travels: Use the onboard lavatory shortly before landing. After leaving the aircraft rush to the immigration booth. This gives you a bit of a head start.
5. Take Pictures of Your Luggage
One of the most useful and simple flying tips! Take pictures of your luggage before you go somewhere! This is a good habit to get into, especially if you travel via plane and if you have various connecting flights. Your bags can get lost at any point in your travels. If you have pictures of your luggage, it helps the service agents find your bags much easier. Keep them on your smartphone to present the pictures right away if need be.
Also, it is very important to keep luggage tags on your bags. This helps the agents confirm faster that the bags are indeed yours, and if a stranger accidentally ends up with your luggage, they can contact you easily.
Don't forget to keep your luggage receipts until you have received your bags at your final destination! The number also helps airlines to track down your bags and can help to see if there was an error and they assigned the wrong bags to you in the system.
Peter Reinold , Gate to Adventures Blog | August 4, 2016
Peter has a passion for Traveling, Photography, and Geocaching. These are the best ingredients for amazing adventures all over the globe. "Traveling is fun, no matter if you stay in a luxury hotel or travel like a backpacker." Peter shares his experiences on his Blog www.gatetoadventures.com
Some of Peter's photos are published on corporate websites, in-flight magazines, travel guides, and much more.