Best Bang for Your Buck on Hotel Stays in Bangkok
In the Land of Smiles, the capital city of Bangkok is a holiday getaway like none other. Picture a lush tropical backdrop amidst the bustling high energy of enchanting night markets, thousands of rushing scooters, and impressionable Thai hospitality. Your standards for an incredible vacation experience will be forever changed. A visit to Thailand will truly resonate within your mind and heart. The great news is, visits here won't damage your bottom line. Have a look at our favorite picks for hotel stays in Bangkok where you'll get the most bang for your buck.
1. Complimentary Breakfast in a Cool Neighborhood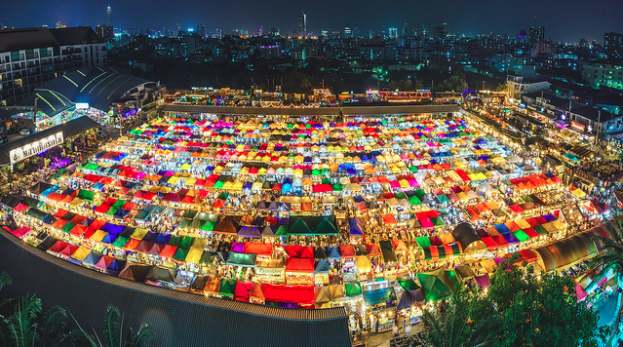 (Image via Flickr by aotaro)
Guest reviews of the Holiday Inn Express Bangkok Sathorn are exactly what you'd expect from this top-notch hotel that has customer service down to a science. Stays here are highly recommended by travelers who've come to expect excellent quality at an affordable price. Complimentary Wi-Fi and breakfast are standard and rooms are equipped with flatscreen TVs, comfortable bedding, relaxing multi-functional showers, ergonomic workstations, handy in-room tea & coffee makers, black-out shades to guarantee peaceful sleep, and free bottled water.
Prime location is a key feature of this hotel. Guests are within walking distance of the Chong Nonsi BTS Skytrain Station, making stays here a suitable base for visiting nearby Buddhist temples, night markets, and The Grand Palace.
2. Thai Elegance with an Unbeatable Price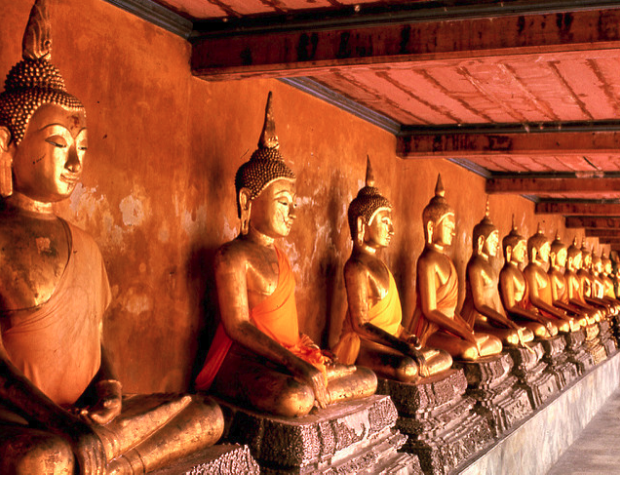 (Image via Flickr by telmo32)
Stays at the InterContinental Bangkok set the bar for unbeatable class and opulence. Guests have their choice of classic, executive, or suite rooms where amenities like a welcome gift and thoughtful nightly turn-down service are standard. Complimentary breakfast is a treat and the hotel offers canapes and evening drinks for a truly memorable experience.
The amenities are what truly set this hotel apart. The hotel features Sealy Posturepedic mattresses, convenient express check-in and check-out services, on-site spa services, and access to the Club InterContinental Lounge. The abundance of nearby dining options is the true hidden gem of this hotel, though. The Balcony Lounge and Humidor Lounge, the Espresso Restaurant, and Theo Mio Italian Kitchen are on-site and convenient options, especially for business travelers.
3. Home Away from Home and an Infinity Pool in the Heart of Bangkok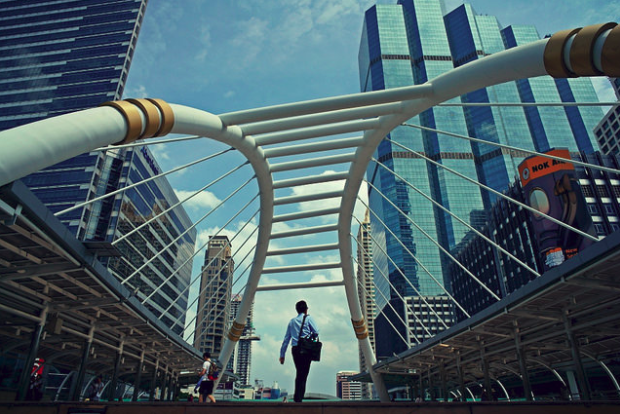 (Image via Flickr by Roberto Trombetta)
Location is the name of the game at the Hotel Indigo Bangkok – Wireless Road. Outstanding amenities are the norm with an on-site fitness and health center, wireless internet access, convenient business center, daily housekeeping, cable/satellite television, and Metro at Wireless restaurant on the premises.
Located in the hip Sukhumvit neighborhood, you're right in the heart of the action — with world-class shopping and dining within walking distance. You'll thank yourself as you sip cocktails and take in incredible views of the city from the 24th-floor infinity pool that is the centerpiece of your unforgettable stay.
Whether you're in Bangkok for business or pleasure, rest assured that IHG has uncovered the greatest value for your hard-earned cash. The IHG Rewards Club and competitive pricing on hotels help to make your stay in Thailand a trip of a lifetime. Thanks for reading about our top 3 hotel stays in Bangkok!
Leah van der Kooy, danvanderkooy.com | May 1, 2018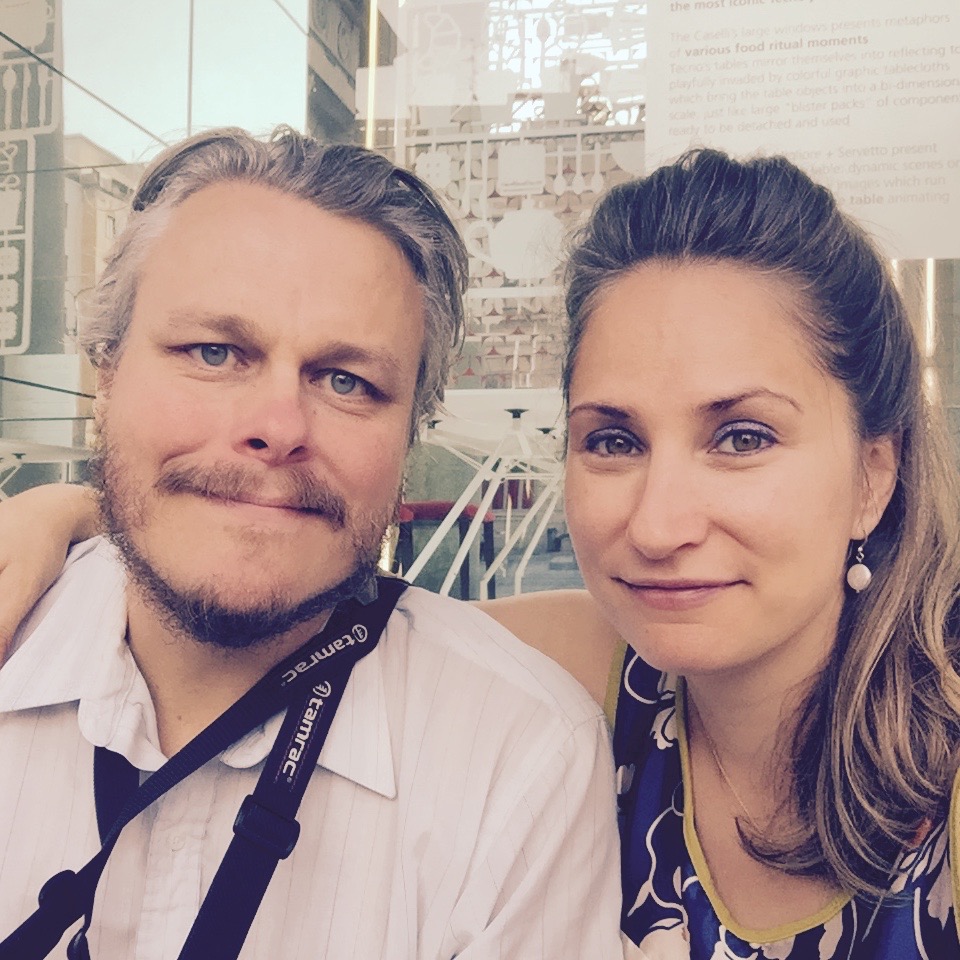 Dan and Leah van der Kooy have been traveling the world full-time since May 2015 and are currently based in The Netherlands. Having sold all of their possessions, home and car, they set off for a life of adventure in the attempt to find a slower pace of life and more time to enjoy the things they love best. Eating well, cooking, frugal living and taking time to live life purposefully are at the center of their travel pursuits. Dan is a freelance video producer for CNN's Airport Network in Atlanta and Leah is a yoga teacher and an international school counselor. You can follow them at www.danvanderkooy.com and on twitter @danvanderkooy.