Our Top 10 Incredible Hotels in Los Angeles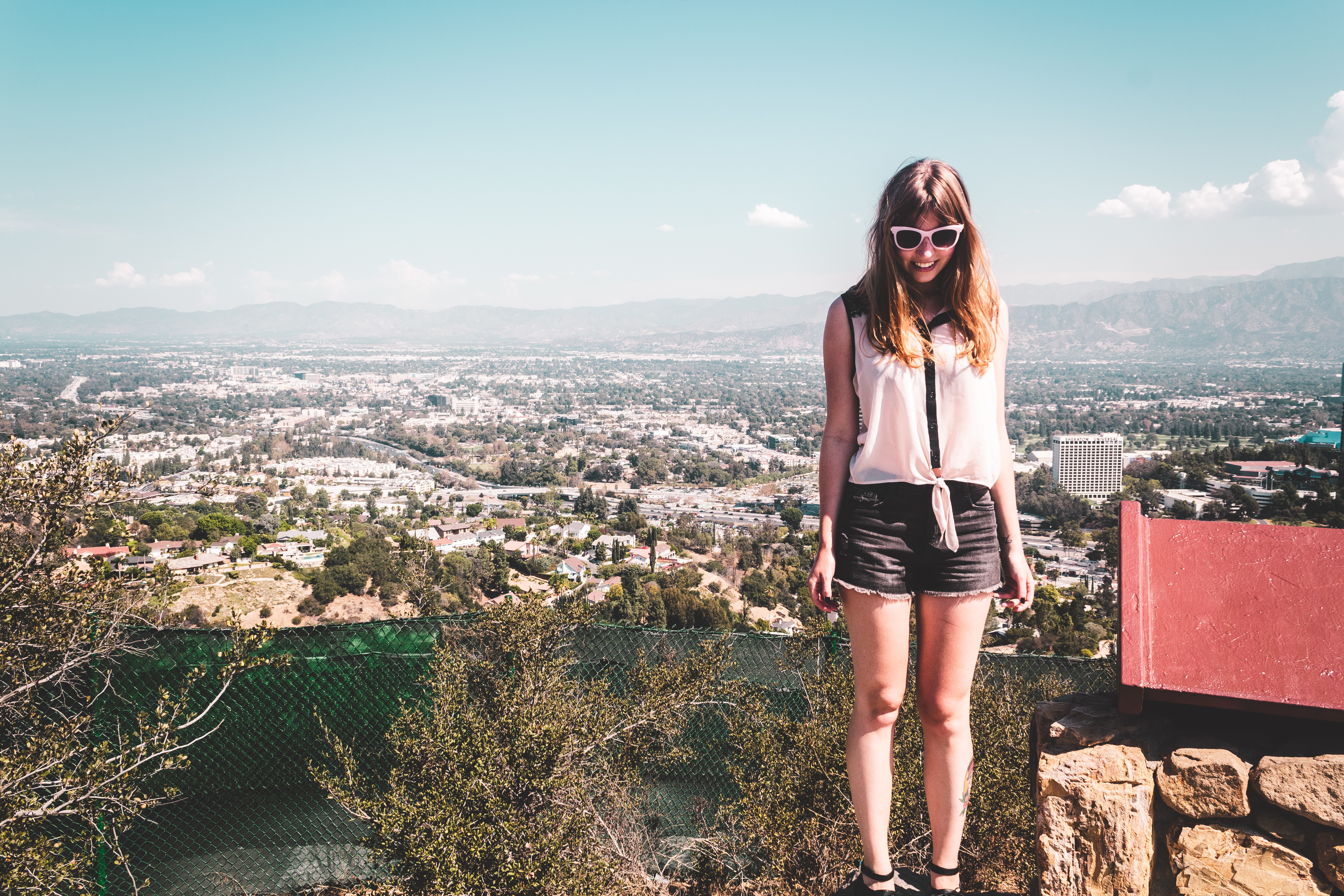 Los Angeles is home to a number of incredible hotels. Whether they are sleek and modern in design or hold on to a bit of old Hollywood glamour, we have incredible hotels to fit every need. Of course, in a city that is sunny and perfect a majority of the year, hotel pools are a top feature. But the fun doesn't stop at the hotel pool. The following are a list of some "Fantastic Features" of Los Angeles area hotels that you'll want to visit when planning your next daycation, staycation, or vacation!
1. Hotel Erwin
One of the few hotels located in the middle of Venice Beach is number one on our list of incredible hotels in Los Angeles, Hotel Erwin offers something that no one else can claim in the area—a rooftop bar and lounge. High Lounge at Hotel Erwin is located on the roof and naturally serves as a perfect setting for evening sunsets topped off with nightly drink specials and local DJs to set the tone. The Spicy Mango Tree and The Who Pears! are worth a sip, and now on weekend mornings, you can start your day off with Bloody Mary's and Mimosa's. In the lobby restaurant, Barlo Kitchen + Cocktails is known for its fresh, California inspired menu. The Octopus Salad, Barlo Burger, and the Roasted Marrow Bone are highlights not to be missed.
2. W Hotel Hollywood
Prime location in Hollywood, next to the metro, Pantages Theater, numerous club and restaurants, the W Hollywood is has quickly become a Hollywood classic.  Check out their two bars, The Station and The Living Room. The Station is a perfect for a cocktail or two, and some nibbles. And if you are lucky, visit on an evening they are offering a movie screening. The Living Room, on the other hand, has become quite the Sunday evening destination. Every Sunday they host a Jazz night featuring some of the music industry's top players. Bieber, Usher, and Timberlake are just a few who have made an appearance at this groovy event.
3. Sofitel Los Angeles
The Sofitel brings a little bit of a French touch to everything they do and is number 3 on our list of incredible hotels in Los Angeles.  From their spa, LeSpa by Sofitel, to dinner and brunch at their restaurant Esterel, elegance and sophistication are the mode du jour. Their bar and lounge, Riviera 31, is a hub of activity. With live music nightly, featuring talented vocalists, jazz quartets, and burlesque shows, there is always a show to accompany one of their delicious mixology cocktails. The Strawberry Basil Martini, Coco C, and the Monte Carlo Bay all seem to help transport you to the South of France—even if just for the night!
4. The Mondrian Hotel
The Mondrian is most famous for its poolside bar and lounge—Skybar! With stunning views of the city, Skybar is open to non-hotel guests to lounge by the pool during the day, and then once the sun goes down, the music turns up. Skybar pumps beats well into the evening, offering an open-air experience while surrounded by the sparkling lights of the city. Not the only highlight of this fun hotel, they recently opened a new restaurant called Ivory on Sunset. In a fresh open space that is part-rustic, part-bohemian, the menu is comprised of seasonally inspired small plates.
5. The Line Hotel
Located in the heart of Koreatown, The Line Hotel brings a fresh experience to the hotel scene. Most notable is The Commissary, their greenhouse-styled restaurant tucked away on the second floor, with a menu focused heavily on locally sourced fruits and vegetables. With Chef Roy Choi at the helm of the entire dining experience at The Line, including the Commissary, POT, the Café, and POT Lobby Bar, each outlet taps into the unique multicultural combination of flavors for which this city is known. Beyond the culinary offerings, The Line is home to Break Room 86, a destination bar by the Houston brothers with a cool 80s feel. From karaoke to guest DJs to a wall covered in cassette tapes, a night spent here is truly a blast from the past.
6. Hotel Bel-Air
The Hotel Bel-Air truly is an oasis tucked away off of Sunset Boulevard where old-world and luxury meet. For a taste of opulence, visit their restaurant by Chef Wolfgang Puck for dinner or their High Tea, served Fridays and Saturdays, as a classic, elegant experience. Sunday Brunch is decadent, complete with live music and a handcrafted Bloody Mary Bar. Of course, visitors can explore a different side of the hotel, leisurely spending an afternoon in their Spa by La Prairie. You don't have to spend a fortune to experience the Hotel Bel-Air, but be sure to stroll their grounds and say hi to their resident swans.
7. SLS Beverly Hills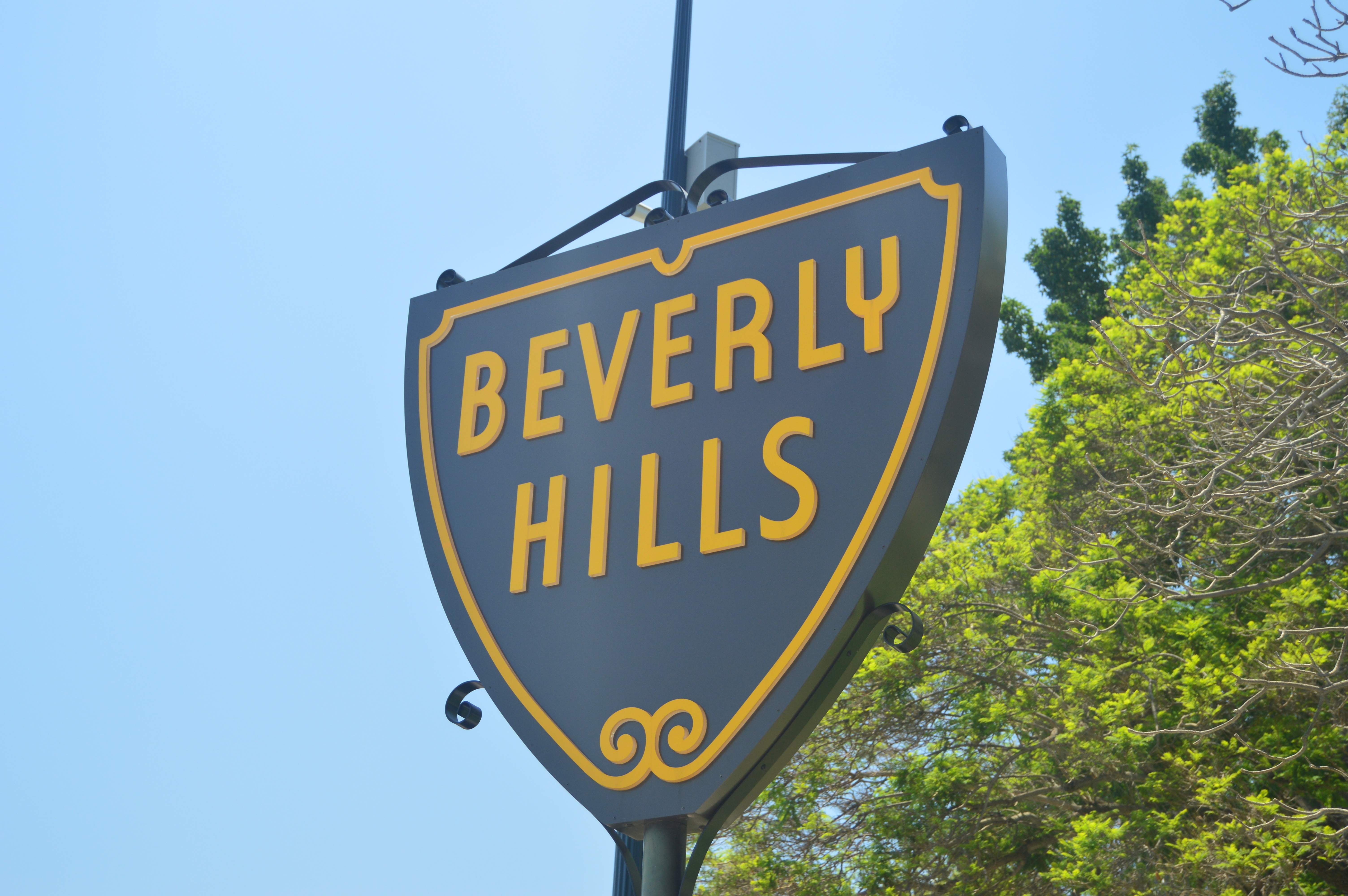 The SLS Beverly Hills is a destination in and of itself. Once you get passed the Ferrari and Lamborghini packed driveway, Bazaar is a must-try experience. Foodie Alert: The menu is Spanish Tapas, but the execution is molecular gastronomy. It is as fancy and awesome as it sounds! Their highly trained chefs take a scientific approach to cooking—so every plate is a unique experience. Of course, Bar Centro is equally as thrilling with fizzing drinks, some accented with cotton candy. Take the party upstairs and join one of their many pool parties at the Altitude Pool while working on a tan. Looking for a serene experience, spend an afternoon in Ciel Spa to treat your muscles, skin, and nails.
8. The Standard Downtown LA
Seriously an oasis in the center of the city, The Standard Downtown LA's roof top is one of their main features. Of course the pool is happening, but unique to this property is their Biergarten. Located on their famous rooftop and open to all, you can enjoy delicious German classics like wieners, strudels, pretzels, and of course beer. The mezzanine level is home to Spin STANDARD—LA's first professional ping-pong club! Open nightly, this is a great place to gather your friends for some small-bites and a few rounds of table tennis.
9. Four Seasons Los Angeles
Hands down, the Four Seasons Los Angeles has one of the best brunches in the city. At $75 per person, this buffet-style brunch in their restaurant, Culina, features 10 different food stations, from omelettes to sushi to a carving station, and two drink bars, one for fruit juices and the other for Bloody Mary's. Save room for dessert so you can partake in their incredible chocolate fountain and savor a bite of a freshly-made, warm doughnut. Visit their bar, Windows Lounge, on Wednesdays, Fridays, and Saturdays for a variety of live music. Enjoy one of their signature cocktail in what has become the new "Hollywood's livingroom."
10. The London West Hollywood
Where classic meets the Sunset Strip. This hidden gem is in the middle of all the action, while maintaining understated. The London West Hollywood is the only area hotel to offer a 110-person screening room and is the final hotel on our list of incredible hotels. So if you happen to score an invite to a press event or movie screening, definitely take it. They recently debuted a new restaurant and bar area after an extensive renovation, and the bar is probable one of the coolest off of the Strip. Modern and sophisticated, their mixologists are pouring creative drinks all evening. Perfect for a date or catch up with friends if you've graduated from the neighboring sports bars. In February they are re-opening their famous rooftop. Be sure to plan a visit for great food, sunshine, and some of the best views of the city.
Sarah Dandashy, Ask a Concierge | April 23, 2018
Like what you read, be sure to check out more from Sarah!
https://www.facebook.com/AskAConcierge
https://www.instagram.com/AskAConcierge
https://www.twitter.com/AskAConcierge