TOP 5 LOCAL THINGS TO DO IN EASTERN EUROPE
So you've traveled all the way to Eastern Europe and want to try to fit in a bit? It might seem daunting but in fact you take your first steps on the road to becoming a temporary local by doing any of the things below. Here are our top 5 Local Things to Do in Eastern Europe.
1. Take a Train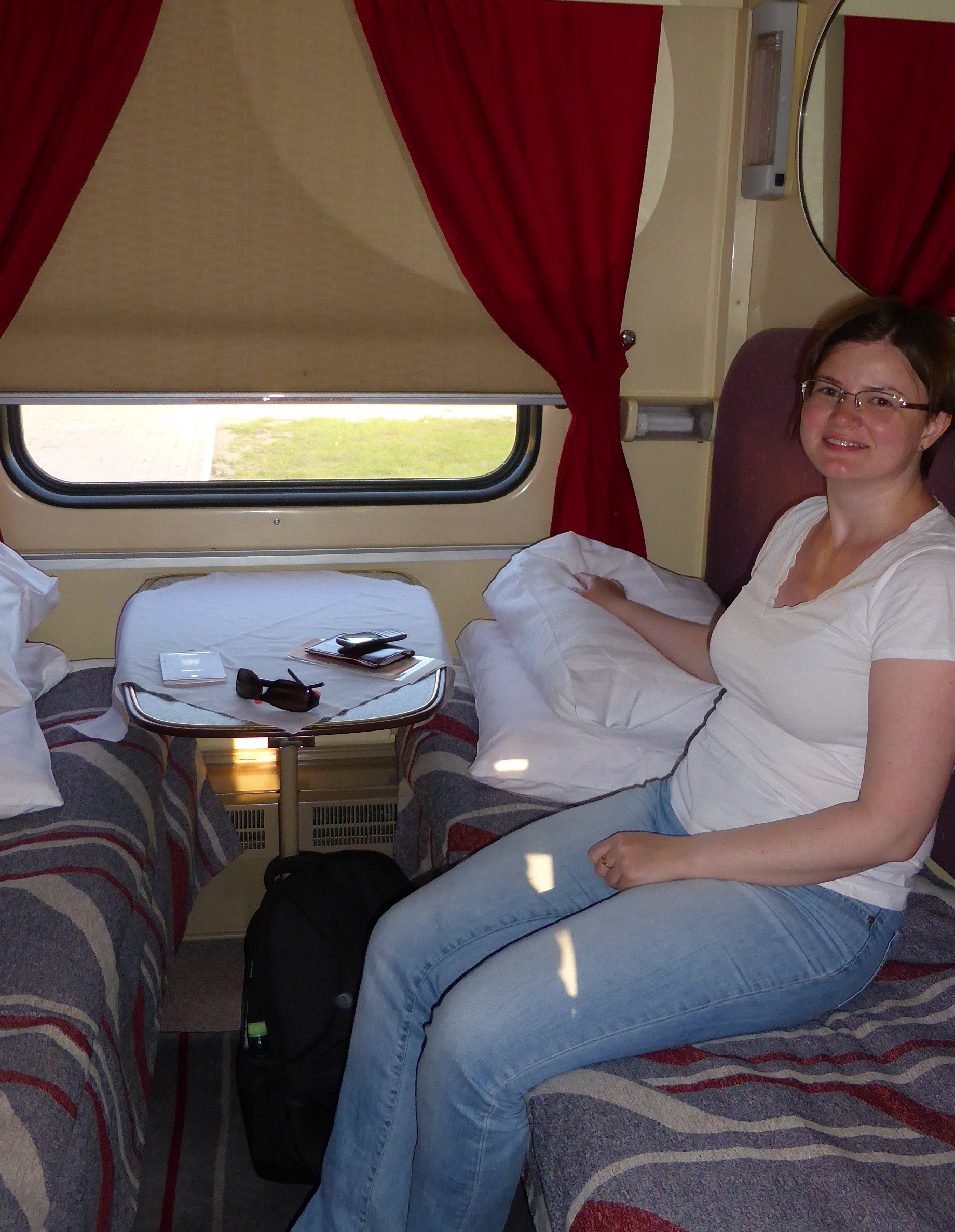 See, I told you this wouldn't be too hard! Trains stich together the far flung corners of Russia and Ukraine and have played a huge role in creating and uniting the vast lands once controlled by the tsar. Today, the railroads have lost none of their importance. You have two simple options to get a taste of it without splurging on the Trans-Siberian.
First, take an "elektrichka," the much hated and yet much loved local suburban trains. Some of the rolling stock dates back to Soviet times. With hard wood seats, wide aisles and a cast of characters selling everything from food to tents, this is about as Russian as you can get. They tend to be jammed in summer on weekends as locals head out to their dachas (summer houses) and of course commuters fill them up around rush hour. That's all part of the experience. A good destination from Moscow is the great medieval town of Sergiev Posad, the center of the Russian Orthodox church, located about 45 to 60 minutes away by local train.
Your second option is to take an overnight train to another city and ride in the "platskarta" class. Basically, this is third class. Every adventure and total immersion lover simply has to take a platskarta class ride at least once. These are train cars with no partitions inside. The bunks are mounted on the walls or jut into the middle of the car and resemble nothing so much as a military train for the troops, around 1940. You'll meet lots of interesting people and witness the timeless Russian habit of picnicking between bunks as you and your companions pass the time. A good trip from Moscow would be the wonderful city of Veliki Novgorod near St. Petersburg. From St. Pete you can travel down to Moscow. Just be sure to note your arrival times; arriving in the depth of night in mid-winter in a small Russian or Ukrainian town might be just TOO local an experience for some! A train is also a great place to practice your new Russian skills.
First class is also available!
2. Ride the metro in Moscow, St. Petersburg or Kiev.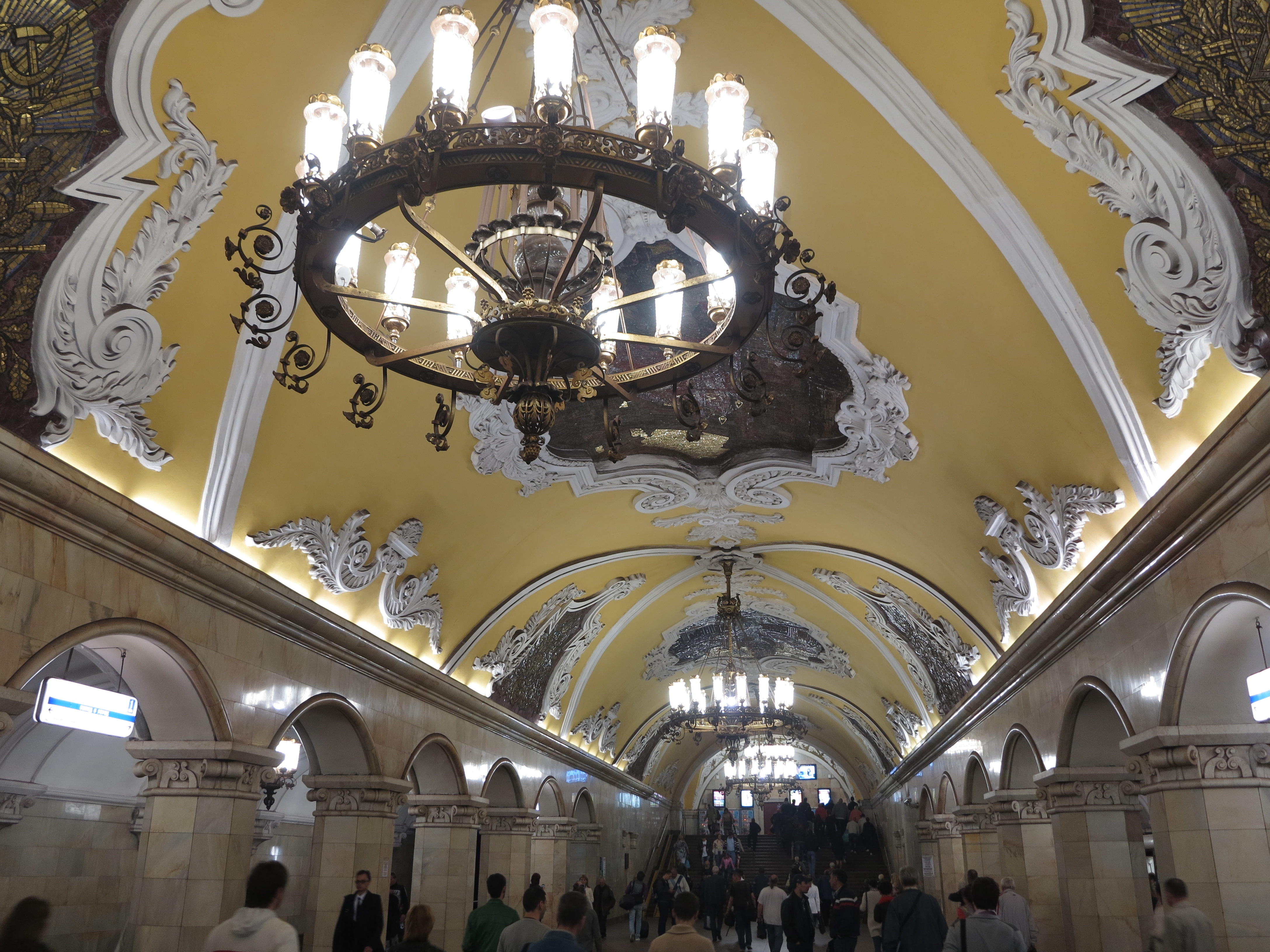 While we're on the topic of rail travel, be sure to ride the metro to get quickly and cheaply from one of these massive cities to the other. Tickets are very cheap and many stations are underground palaces, part of what you came to Eastern Europe to see in the first place. Around 9 million people ride the Moscow metro everyday (more than NYC and London combined) so riding the urban rails in most definitely a local thing to do. Skip the taxi, this is far more colorful and often faster.
Komsomolskaya is the grandest post-war metro station in Moscow
3. Go to the Banya
After all those trains you'll probably want to clean up, wash the dirt of travel off and feel fresh. Sure, you can take a shower in your hotel. But why not head for the local bath house, once the only way for people to bathe. These days many Russians still love the banya, and swear by its healing and healthy qualities. Let's put it this way… imagine the stories you'll have when you realize that being beaten by tree branches is all part of the banya experience! This IS why you love to travel, right?
4. Drink tea in the kitchen of a local's flat.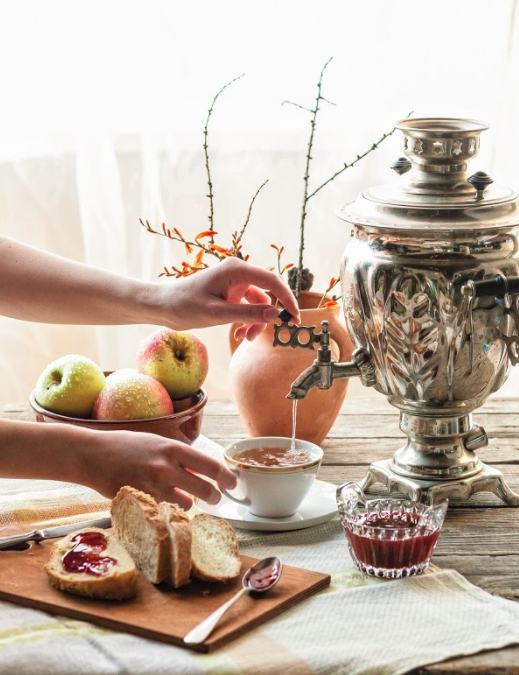 This is part of our signature "Become Russian" tour for a reason. I can hardly think of a more typical Russian experience than sitting around a small table in the kitchen, sipping on tea with lemon. Contrary to popular belief, vodka is not Eastern Europeans' drink of choice, it's tea. There are many ways to make a cup, including via the legendary samovar (essentially an elaborate kettle, but one which fulfills a few extra duties as well). Many Russian flats in the Soviet era lacked large living rooms. If they had them, they often doubled as sleeping rooms. In Stalin's time, a lack of housing combined with the ideology of common living meant most people lived in communal flats. For all of these reasons, the kitchen became the place where Russians meet, relax and gossip, even if they have big private living rooms.
The samovar is the symbol of Russian hospitality
5. Learn to cook a local dish.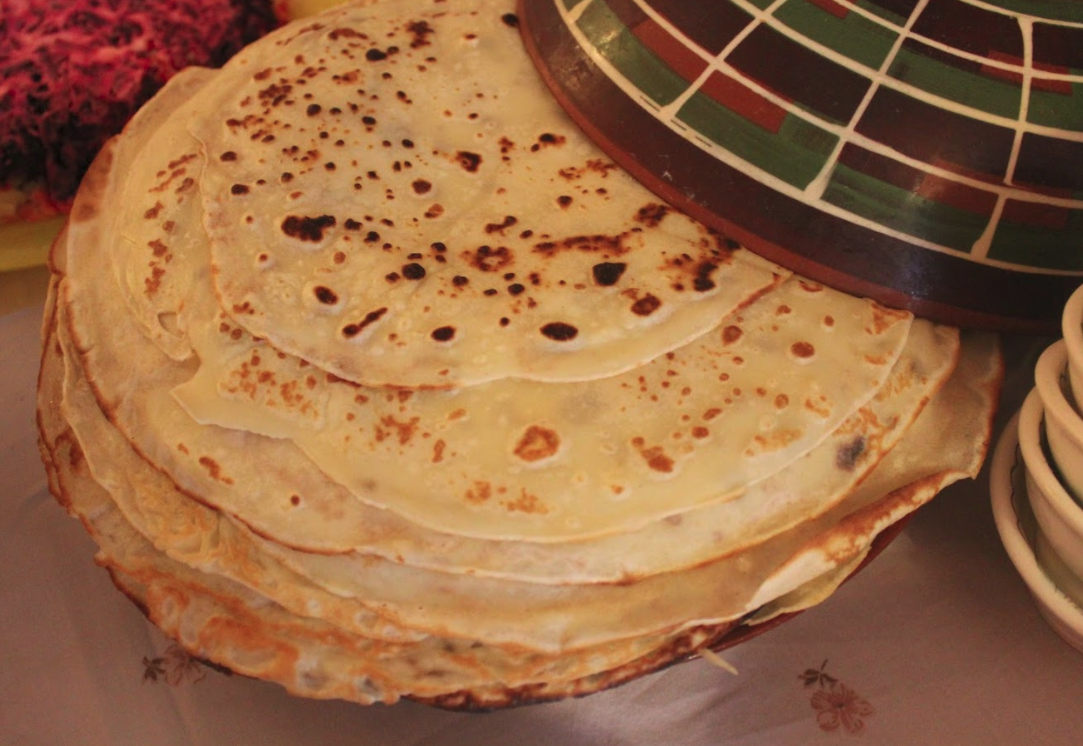 It's said that there are as many ways to cook the legendary soup "borsch" as there are grandmothers to cook it. Recipes are handed down through generations and this soup has every chance of becoming a favourite. We include a cooking class in our "Become Russian" tour for this reason; by learning how to cook, you can remember your trip of a lifetime every time you set foot in your kitchen and put together your own version of Eastern Europe's signature soup, or whip up a batch of pelmeni (dumplings) or make some light and easy blini (crepes).
Bliny is a tasty Russian breakfast that can be found in numerous cafes
Happy traveling and enjoy our top 5 local things to do in Eastern Europe.
Eastern Europe Explorer | April 9, 2018
Eastern Europe Explorer is a boutique travel company owned and run by a native Russian and an American-born Eastern Europe expert. We believe in the value of travel that takes you on a journey; a journey into the history, culture, and traditions of this region. We want to help you connect deeply with the local community, taste all the flavors this beautiful place has to offer, and experience Eastern Europe like never before!