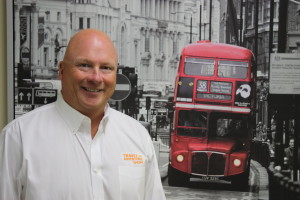 Recently, during a radio interview for our Chicago Travel & Adventure Show, I was asked for my best tips for securing air travel cheaper.
The first tip that instantly came to mind was simple: CARRY ON! Yes, you need to pack smart, but 1 checked bag today is easily $50, sometimes more.
According to the U.S. Bureau of Transportation Statistics. airlines made $3.3+ billion in baggage fees last year.  So for a 7+ day trip, one bag it. Use hotel cleaners or local dry cleaner/laundry services. You can clean 3-4 shirts and 2 pairs of slacks at the best hotels for well less than $50. Just last week, in between our San Diego and Los Angeles events, I found a local wash and fold in the Long Beach area. I simply dropped it off in the morning and picked up later that afternoon and it only cost me $21 for mine and my wife's clothing. I could have done that twice and still paid less than what it would have cost me to use the hotel!
By carrying your bag on the plane, you'll save time at the airports and with today's full flights, most gate agents will check your bag for you for free if you don't want to lift it. Then once you land, all you have to do is grab your bag, de-plane and you're out of the airport!
John Golicz is CEO of the largest, fastest growing series of travel shows in the Nation – the Travel & Adventure Shows.