The Mobile Passport App
I've been talking about the importance of travel tech for a long time now and Mobile Passport is one of my favorite apps to use because I do not have Global Entry (Yes, I have TSA Pre-Check). I've been chomping at the bit for the Mobile Passport App to include my home airport, LAX Airport. The app works in 24 airports nationwide (1 Cruise Port) and they finally added LAX in June. I anxiously set up my profile in London while at Heathrow (I got a new Passport for this trip – ran out of pages) but then realized once the CBP receipt is issued it expires in 4 hours. So I waited until I landed at LAX to answer the CBP questions (the same questions that are on the blue CBP form). Once I disembarked, I made headed directly to the line that said "Mobile Passport App", which had zero people in it. The agent scanned my phone and stamped my passport and I was done.
No machines, no lines! After I picked up my luggage, exiting the airport was super easy. I was able to get into the Global Entry Line instead of the regular exit line where the CBP agent collects your blue form. The Global Entry line is the only one that has the phone scanner in it. So again, I bypassed a huge line, walked right up, scanned my phone and exited the airport. I'm still stunned that I was able to get thru customs at LAX in a matter of seconds.
For those worried about digital security and identity theft, once a profile with passport information has been set up, there is a security code (and thumbprint verification) you can set up to protect your personal and sensitive information.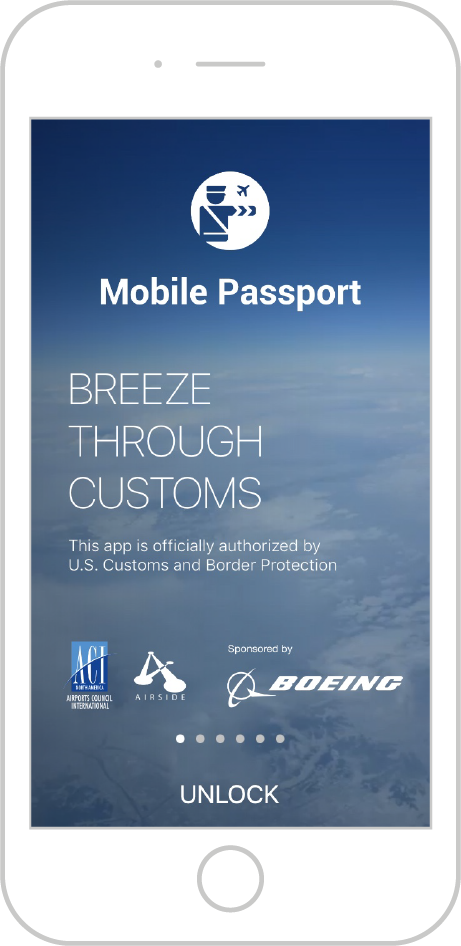 About Mobile Passport
The Mobile Passport App is ideal for those without Global Entry and using one of the 24 major U.S. airports and 1 U.S. cruise port where this app is accepted. Officially authorized by U.S. Customs and Border Protection, Mobile Passport allows travelers to submit their passport control and customs declaration information via their iPhone or iPad and bypass the regular line to enter the United States. Save time and get to the front of the line! It's super easy to use and you can even scan in your passport info, just like you would at a machine.
Check out the rest of my tips here
For more tips on travel tech and cool Apps like the Mobile Passport App, please visit my Travel Technology Page
Angel Castellanos, AngelsTravelLounge | November 21, 2017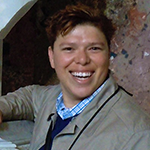 Angel Castellanos is a travel writer, expert, public speaker and founder of Angel's Travel Lounge – The Travel Ambassador. In this article, Angel gives you a quick guide to help all travelers save money and travel smart. For more insider trips, visit www.AngelsTravelLounge.com!
Instagram: @angels_travels
Twitter: @angelstravels
Snapchat: @angelstravels