Explore California's Best Boutique Hotels
Stunning scenery and arguably the best weather in the lower 48, California is the prime vacation destination for travelers looking to bask in nature's unbelievable beauty. California has it all. From deserts to mountains and miles upon miles of unspoiled beach coastlines, you'll find no better landscape to relax and unwind on your West Coast getaway. California is also home to great Boutique Hotels.
Image courtesy of Mark Pouley via Flickr
A Boutique Stay Worth a Fortune
It's hard to beat the deals at Gold Country Casino & Hotel. With an on-site casino and arcade, travelers can try their hand at several games of luck. With 87 air-conditioned rooms, guests will enjoy the spacious bathroom, Jacuzzi, flat-screen TV, coffeemaker, and refrigerator. After stacking up your big wins at the casino, head over to one of the four on-site restaurants the hotel has to offer with Italian and Asian choices. Guests will appreciate being near to Feather River for fishing, the Oroville Chinese Temple, and Bedrock Park. Free parking and complimentary Wi-Fi make the Gold Country Casino & Hotel a sure bet.
Golf Lover's Paradise
Don't forget to pack your clubs when you book your stay at the Holiday Inn Express Palm-Desert-Rancho Mirage/Golf in Palm Desert. Guests will also enjoy free breakfast, free Wi-Fi, complimentary parking, and on-site laundry service available for your convenience. The hotel is also very well-positioned and you can easily reach the Living Desert Zoo and Gardens as well as the Adagio Galleries and McCallum Theatre. 
A Polynesian Gem in the Desert
When booking your stay at Caliente Tropics Hotel in Palm Springs, ask where Elvis Presley stayed when he visited here in the 1960s. Guests will feel the nostalgic charm of this exquisite hotel that pairs modern comforts with a throwback twist. The sparkling pool and hot tub will entice the sun lovers among us. Sip cocktails in your poolside cabana or take up a quick game of shuffleboard or Frisbee on the hotel's retractable lawn. You'll delight in the hotel's convenient proximity to the Palm Springs Art Museum and O'Donnell Golf Club. Complimentary Wi-Fi, a coffeemaker and mini fridges in each room round out this fun desert experience. 
Upscale Hotel with a Big Wow Factor
The Hard Rock Hotel Palm Springs, has a strong wow factor with its incredible amenities, stunning decor and attention to detail. With oversized 475-square-foot rooms, guests will feel at home with complimentary wireless internet, fancy bath soaps and towels, luxury bedding, and a balcony or terrace view. Discerning guests will appreciate the custom-built furnishings and thoughtfully placed artwork throughout the hotel and guest rooms. You can epitomize the rock star experience by venturing out to the fabulous pool and hot tub and enjoy bottle service in your own private cabana. An on-site restaurant, the Simon Kitchen + Bar, fitness center and spa make your visit here a memorable one. 
Image courtesy of Ian D. Keating via Flickr
Kid-Friendly Oasis
Bring the kiddos for a family-friendly getaway at the V Palm Springs. Located near Knott's Soak City, your little ones will be thrilled. Enjoy the complimentary BBQ pits for a family-style cookout and work off your dinner by taking a spin on one of the tandem bicycles, free for guests. Stays here are rounded out with complimentary Wi-Fi, iPod docking station in each room, free parking and two outdoor pools. If all this sun and fun gets you absolutely knackered, take one for the team and simply relax in one of the calming patios, or keep up with your favorite programs on your 47-inch flat-screen TV with premium channels.  
Leah Van Der Kooy, Off The Main Drag | October 4, 2016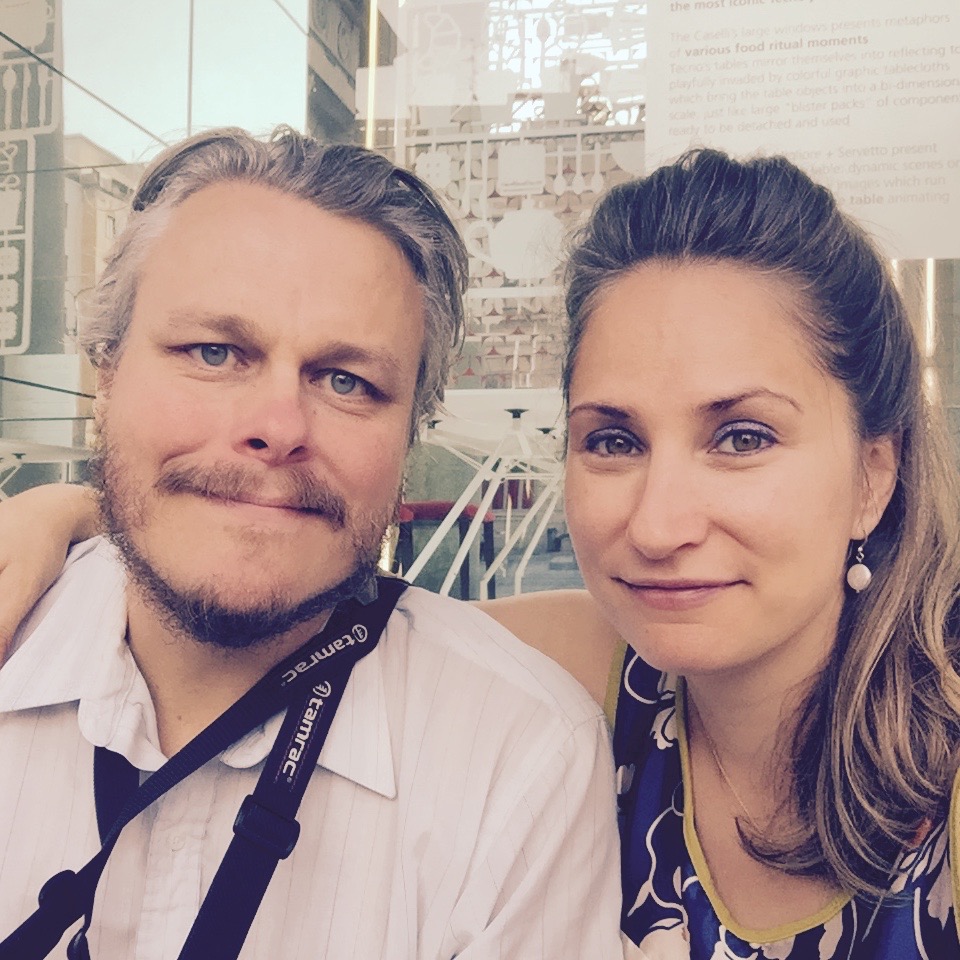 Dan and Leah van der Kooy have been traveling the world full-time since May 2015. Having sold all of their possessions, home and car, they set off for a life of adventure in the attempt to find a slower pace of life and more time to enjoy the things they love best. Eating well, cooking, frugal living and taking time to live life purposefully are at the center of their travel pursuits. Dan worked for Turner Broadcasting in Atlanta for 15 years and enjoys using his award-winning talents to produce interesting original content video for their website, www.offthemaindrag.com. Leah is a yoga teacher and a masters-level professional counselor.