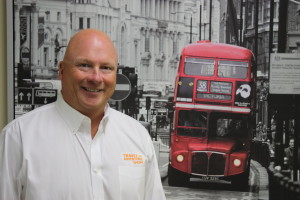 Someone once asked me the amount of days that I spend away from home during the year. Although it varies,  between our 7 Travel & Adventure Shows, tourism industry conferences and events and personal vacations with my wife and family, I would have to put my time on the road in the ballpark of somewhere between 75-90 days.
That being said, here are some of the fare savers that I've learned over the years.
1. Leave On A Wednesday
It's the cheapest day to do it, especially for domestic travel. The day with the most seats is likely to have better supply and thus, more empty seats that require discounting to fill the plane, meaning they'll have to release more seats at their cheapest price point.
2. Book on Tuesday at 3PM EST
Multiple studies have found this was the best time to buy airline tickets and shop for domestic travel.
3. Book Six Weeks In Advance
A revealing study from Airlines Reporting Corporation found that the best time to purchase your airfare is about six weeks prior to your travel dates. The reason: around this time, prices drop below the average fare.
4. Fly Out Early
The first flight of the morning is usually the cheapest. The next cheapest flight times are during/after lunch or around dinner time.
5. Book Connecting Flights
Booking connecting flights could save you as much as $100 round-trip. Just make sure you leave enough time to make your connecting flight in case the first flight arrives late.
John Golicz is CEO of the largest, fastest growing series of travel shows in the U.S. – the Travel & Adventure Show Series.