Welcome to 1000TravelTips.com – your one-stop resource of unlimited travel tips, skills and advice designed to give you the tools to travel more efficiently and maximize your travel experience.
As the CEO of the Travel & Adventure Show Series, the Nation's largest series of travel shows, I commissioned a world-class research firm to poll thousands of our attendees to find out what makes them tick. After we received our 150-page report, we dove deep into the data. The two key results that really stood out to me: you love to plan your travel almost as much as you love going on the actual trip, and you want more tools from our experts to enhance your travel.
The Travel & Adventure Shows take place in seven key markets through the United States. In 2015 over 145,000 travel enthusiasts, travel agents, travel trade and press will have attended our events. Since inception, we have held over 60 major events, hosted over 1 million travel enthusiast attendees and influenced over $2 billion in travel purchase decisions.
What's more, over 2,000 exhibiting companies from around the planet have participated with over 15,000 travel experts manning those exhibit booths. Our content is second to none with keynote speakers including Travel Channel personalities Samantha Brown, Josh Gates and Todd Carmichael, Rick Steves of Rick Steves' Europe, guide book author Pauline Former, CBS Investigative Reporter Peter Greenberg, 1,000 Places to See Before You Die author Patricia Schultz and many more, all of whom presented to over 50,000 people on our main stage. Our other three stages included over 300 sessions from travel experts, chefs and industry insiders that all helped our attendees plan a great vacation and travel better, smarter and more efficiently.
With this unparalleled access to world class travel experts, we have decided to create an online-community to build off the theme of traveling better – 1000TravelTips.com – your year round source for the best travel advice in the world.
At 1000TravelTips.com, we will curate great travel advice from our extensive network of expert speakers, exhibitors, bloggers, travel media and eventually, you. Here, you'll find expert advice on destinations straight from our exhibitors: where to go, what to do and when to go. Celebrity experts will give you packing and money-saving tips while also providing their advice on how to simply travel better. And before you buy your next travel product, check the site first for in-depth, real world actionable travel advice from travelers just like yourself.
Like most new websites, we expect there to be many changes in the coming months, but one thing will always remain the same – 1000TravelTips.com is, and will be, your #1 tool to fin expert advice, skills and tips for any travel situation.
If you have any questions, feedback or concerns, I would personally love to hear from you. Email us at 1000TravelTips@gmail.com and we'll get back to you as soon as we can regarding your message.
Thank you for visiting 1000TravelTips.com, and let the adventure continue!
Sincerely,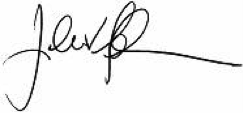 John Golicz
CEO, Travel & Adventure Show Series
Executive Editor, Founder, 1000TravelTips.com