5 Scenic Fall Getaways in North America – Patricia Schultz
Experience the beauty of fall and take a scenic getaway this season. Patricia Schultz, author of 1000 Places to See in the United States and Canada Before You Die, shares the most breathtaking fall getaways in North America. Start packing your bags, these fall getaways don't last forever!
The Cabot Trail
Cape Breton Island, Nova Scotia, Canada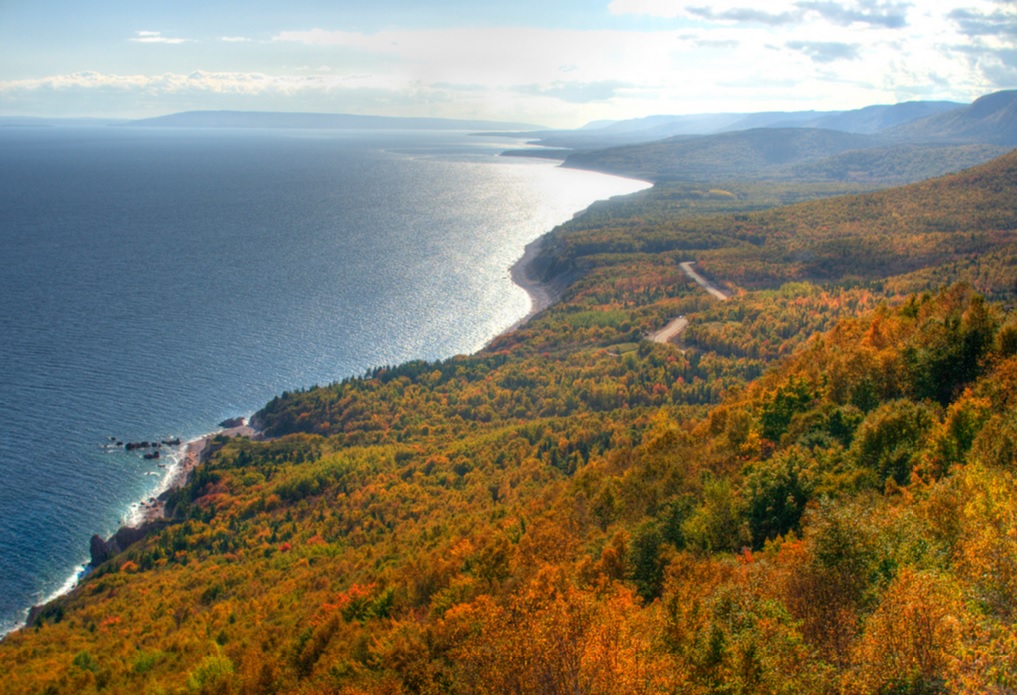 Protected by the Cape Breton Highlands National Park, Nova Scotia's Cape Breton Island is so remote, it wasn't even served by automobile until the 1930s. When the Cabot Trail was created, it linked isolated communities previously accessed only by boat or winter dog team. It is now considered to be one of the world's greatest drives, and top of our list of fall getaways.
The Cabot Trail is 184 miles long, following the coastline around the 365-square-mile national park, which contains 26 hiking trails and viewing points from which you can spot finback and pilot whales.
The most scenic highlight might be the 27-mile stretch between Chéticamp and Pleasant Bay. The heart of the French-speaking culture on the island, Chéticamp, is a village of just 1,000 folks and contains a pub, bakery, and museum. Pleasant Bay (population 350) offers a whale interpretive center and whale-watching trips. Visit during the summer and fall months to see humpback, fin, and minke to pilot and northern right whales.
Grafton
Vermont, USA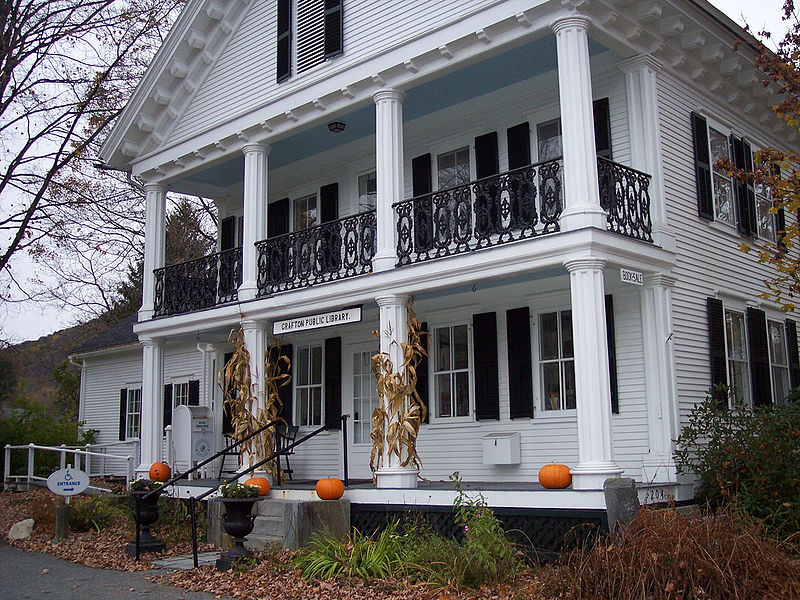 With a population of just 679, this Vermont village is credited with restarting the state's handcrafted cheese industry. Grafton is an architectural showcase with history written all over it. Visit the village and see historically accurate buildings, including a 200-year-old tavern, a famed cheese company, a well-stocked general store, and a working blacksmith shop. Grafton offers a unique experience, earning its spot on our list of fall getaways.
Originally built in 1790, The Grafton Inn now has 46 discreetly modernized rooms (11 in the main building and another 35 in nearby cottages and houses), each individually decorated with antiques to add uniqueness. The Old Tavern restaurant features rare wines and cuisines with fresh ingredients gathered from small local farms.
The Grafton Village Cheese Company makes one of the world's finest cheddars, which you can sample in store then watch being made close by. To view an explosion of fall foliage, catch the Green Mountain Flyer in Chester, a vintage sightseeing train.
The Great Smoky Mountains
Tennessee and North Carolina, USA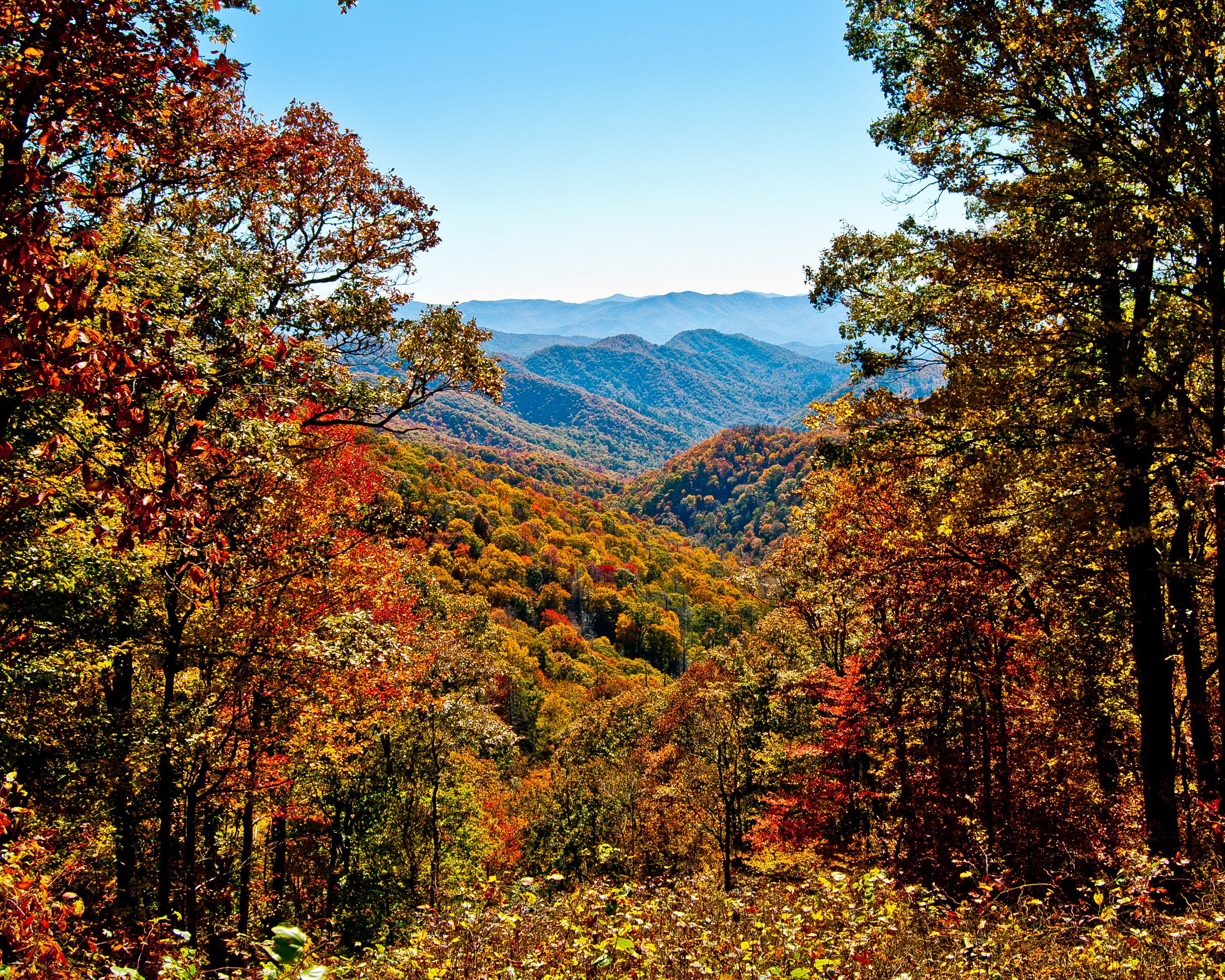 Great Smoky Mountains National Park is the most popular national park in the country and is an amazing fall getaway, with the Grand Canyon coming in second. Within its bounds, 16 peaks rise higher than 5,000 feet. The magnificent park is home to 100 species of native trees; over 1,500 flowering plants, which blanket the mountains and meadows from early spring to late autumn; some 4,000 kinds of nonflowering plants; 200 varieties of birds; and more than 66 species of mammals (1,500 black bears live here), 67 native fish species, and other wildlife. It's this vast diversity that caused the United Nations to designate the park as an International Biosphere Reserve.
Choose from 150 hiking trails ranging from short and easy walks to a 72-mile stretch of the Appalachian Trail. The 150 hiking trails range from short-and-easy walks to a rugged 72-mile stretch of the Appalachian Trail. Explore up to 550 miles of the 850 miles of marked trails by horse. Stables in the park rent horses for guided rides, or you can bring your own.
Niagara-on-the-Lake
Ontario, Canada
Niagara-on-the-Lake is best known as home to the acclaimed Shaw Festival, one of the largest and most successful theater festivals in North America. This beautiful fall getaway is filled with elegant historic homes, Victorian storefronts, wine shops, parks and gardens, and the Niagara Parks Garden Trail.
More than a festival town, Niagara-on-the-Lake is also at the heart of the Niagara wine region. The Niagara Peninsula, a neck of land that separates Lake Erie from Lake Ontario, is home to more than 80 wineries. More than 46 classic European grape varieties are now grown in Ontario, but it's ice wine—a honey-sweet dessert wine made after freezing temperatures concentrate the sugars in grapes purposefully left to hang on the vine.
Rocky Mountain National Park
Estes Park, Colorado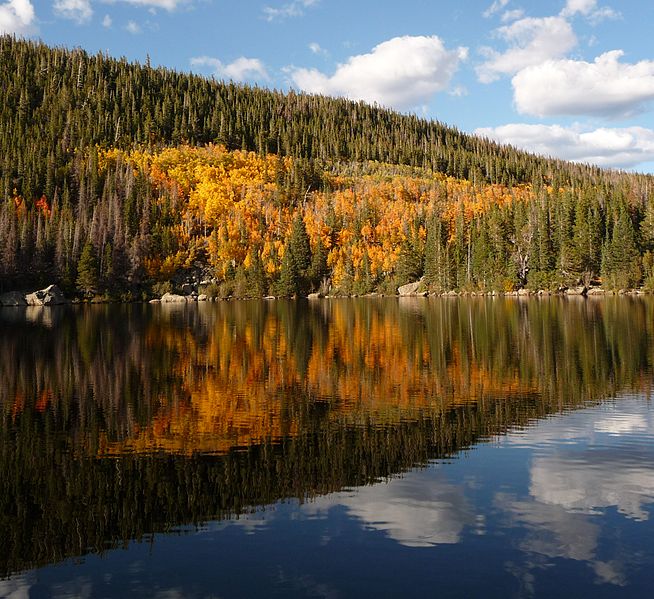 Last but not least on our list of fall getaways is Estes Park. With sparkling alpine streams, high-altitude glacial lakes, dense forests, and rugged peaks galore, Rocky Mountain National Park is a natural crown jewel and on our list of top fall getaways. Most of the 3.5 million visitors who come every year start at the picture-perfect mountain town of Estes Park, 3 miles from the park's eastern edge. From here the only route through the park is the Trail Ridge Road, offering 48 miles of two-lane astonishment as it follows an old Indian path across the Continental Divide. Threading through a mountainous wonderland, it tops out at 12,183 feet before reaching Grand Lake, the park's western entrance.
In between are over 350 miles of hiking trails that lead to beautiful meadows, surging streams, and waterfalls, and some of the park's 50 lakes. Wildlife abounds, from elk, moose, and bighorn sheep, to the elusive mountain lions, bears, and coyotes, and different wildflowers bloom every month from May through August, followed by vast stretches of aspen in the fall that turn a golden hue.
Patricia Schultz, 1000 Places to See Before You Die | October 23, 2017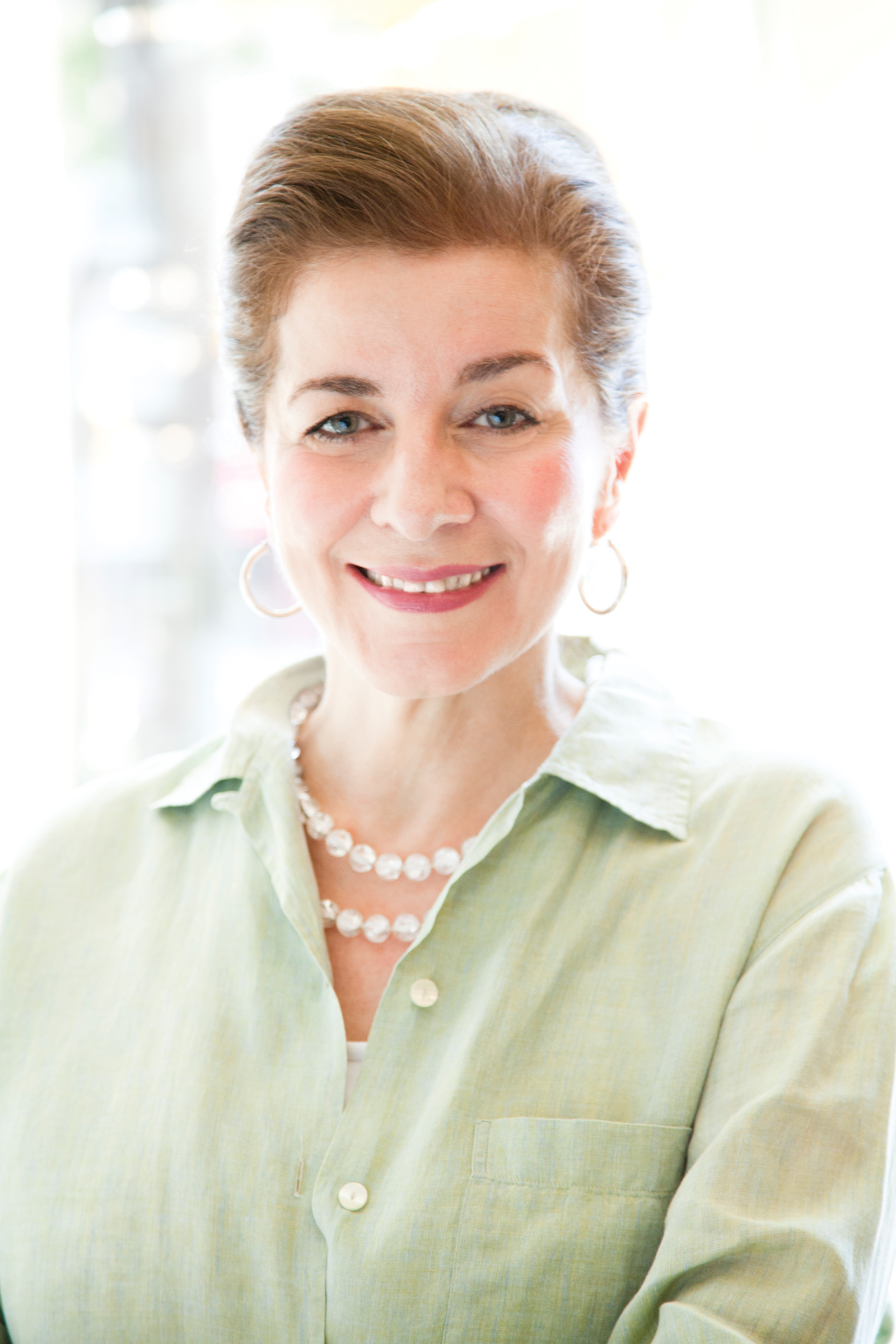 Patricia Schultz is the author of the #1 New York Times bestsellers 1,000 Places to See Before You Die and 1,000 Places to See in the United States and Canada Before You Die. A veteran travel journalist with 25 years of experience, she has written for guides such as Frommer's and Berlitz and periodicals including The Wall Street Journal and Travel Weekly, where she is a contributing editor. She also executive-produced a Travel Channel television show based on 1,000 Places to See Before You Die. Her home base is New York City. To purchase a copy of the best selling book, click here!