Best of Philadelphia:  Food + Drink
Unbeknown to most, Philadelphia, the city of brotherly love, is known as a city of firsts. America's first daily newspaper was founded here, the first birthday of the United States was celebrated here and its home to the first American hospital, zoo and medical school. In our article we'll be highlighting what we find to be the best of Philadelphia.
 While all of those historical facts are pretty cool, nothing compares to all of the firsts to be had in terms of the local cuisine. If you are preparing for a trip to Philadelphia, you should be planning to have some firsts of your own.
Are you ready for real Philly cheesesteaks or America's Best Pizza joint? There are dozens of nationally famous recipes and restaurants that call Philadelphia home. We've taken the best of Philadelphia and listed them here to help you plan your next visit.
1. Parc Brasserie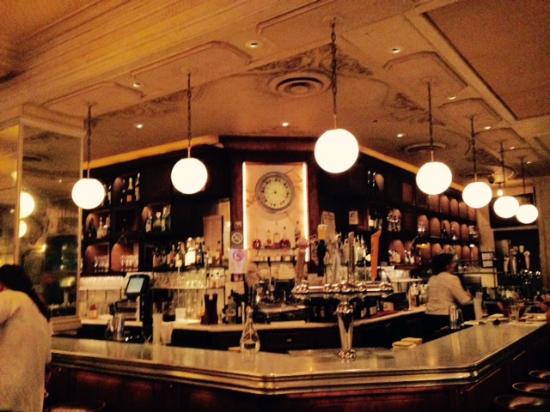 Parc Brasserie acts as the passageway from Philadelphia to Paris. This chic, French-inspired restaurant is located in Rittenhouse Square – perfect for people watching while you enjoy your food. Enjoy breakfast, lunch, dinner and drinks seven days a week at a quaint table inside or alfresco on their spacious patio area.
2. La Colombe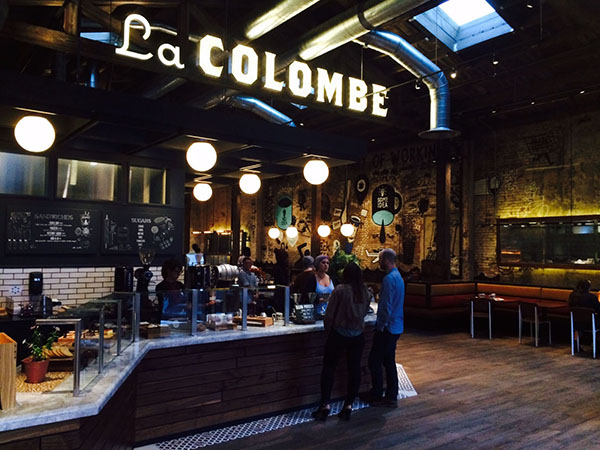 For coffee, booze and delicious baked goods all in one, you'll want to stop by the flagship location of La Colombe.  Kick back with a good book, partake in a class on home coffee brewing techniques, partake in happy hour Mondays-Fridays, have a meal or enjoy a tasting.  There's something for everyone here
3. Jim's Steaks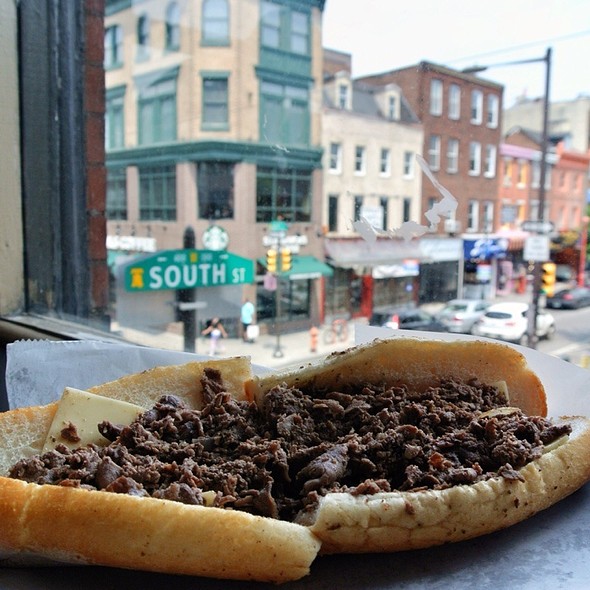 What's a trip to Philadelphia without a cheesesteak? For that authentic Philly taste, stop by Jim's Steaks where you can try the original, famous recipe. Expect a line, but know that their slogan, "cheesesteaks worth the wait" is entirely too accurate.
If you're feeling adventurous, consider trying the Lorenzo's Jim's Challenge which combines Lorenzo's pizza and Jim's cheesesteak into one monstrous "Philly Taco." The best of Philadelphia is waiting for you here!
4. Vedge
If a Philly cheesesteak doesn't fit in your diet, worry not! Vedge may be a better fit for your lifestyle. People who have been here describe it not only as a great vegan restaurant, but as possibly one of the best restaurants in the existence. Here you can enjoy a classic fine dining experience with a mindful and progressive twist. Eater even included it in its list of 38 essential places to eat in America.
5. Pizzeria Beddia
Previously voted Best Pizza in America, Pizzeria Beddia is a must-see for anyone visiting Philadelphia. When planning your visit, keep in mind the following rules:
No credit/debit cards
No phone
No slices
Only 40 16-inch pies per day
Arrive early with cash in hand and expect to be pleasantly surprised. Demand is high and pizzas are limited!
6. Morgan's Pier
If you're visiting in the warmer months, stop by Morgan's Pier for beer, food and live music with a view. Have a drink and a meal before the sun sets and enjoy dancing in the open air to that night's designated band or DJ.
7. The Oval+
Another warm-weather paradise is the seasonal pop up, The Oval+. This interactive art exhibit acts as a park, event venue and museum. Although there is no one specific cuisine is offered here, you can count on a row of food trucks ready to serve.
8. Zahav
Popular opinion among Philadelphians recognizes Zahav as one of the best restaurants around. This modern, beautifully designed and gold-inspired restaurant brings taste and culture from Israel to Old City Philly. Like Vedge, Zahav is also recognized by Eater as being among the 38 essential restaurants to visit in America in 2016.
9. Yards Brewing Company
Yards is widely credited for reviving Philadelphia's craft beer scene in the 90s. This brewery makes the list of places in Philadelphia with a great view, are great for groups and tons of fun for a low-key night with friends!
10. Carina Tea & Waffles
Not everyone considers themselves a tea person, but we can all get down with some waffles (especially if they have toppings). Give loose leaf tea a go when you stop by Carina Tea & Waffles. Here you can taste nearly 40 different kinds of organic, sustainable teas.
11. SkyGarten
If you're looking for a drink with a view, you'll want to dedicate one of your sunsets in Philly to SkyGarten. It's the tallest rooftop bar in the city and it's ready to serve you, regardless of the weather. Stop by any day beginning at 5:00 p.m. for German-inspired food and drinks.
These are just a few of the amazing cuisine and drink options on our best of Philadelphia list.  Whether you're planning to stay for a week, a weekend or a few months – you won't run out of places to eat or new things to try!
Julia Cohan | October 20, 2017
Julia loves discovering the best places to eat and drink in any city. Julia also loves exploring the great outdoors with her two dogs, Vinny and Frazier. When she's not out hiking or hanging out with her pups, you can find her baking or attempting to garden.