How to Take Beautiful Destinations Shots
Often times, it can be difficult to snap those beautiful scenery travel photos without any people in them. One can't always be in the right place at the right time to get the perfect shot!  However, there are some strategies you can use to ensure you get little to no people in your travel photos. Check out these 10 tips! I've figured out every possible factor that goes into getting those travel photos with no people in them that will make you wonder if I actually photoshopped it or not.
1. Go EARLY!
I am by no means a morning person, however, I do know and have photo-evidence of popular places with no people when I've gotten there before they've opened or just as they opened. Be sure to look up opening times online and try to get there before they open, that way you can take a killer photo with no people in the way! Set your alarm!
2. Avoid Weekends and Holidays
This should come as a bit of a no-brainer, as popular places are typically more populated on weekends and Holidays. You're more likely to see a big crowd at noon on Saturday rather than 6 am on a Wednesday! Be sure to look up holidays in the country you're visiting. Try your best to travel during the week, because that's when everyone else will be going home.
3. Don't Go During High-Season
There's usually a good reason why people travel during high-season, and that usually has a lot to do with the weather. Granted, you may need that good weather to actually get your perfect travel photos, but if you plan things correctly, and have some patience and tolerability, you can probably still get that perfect shot, except with no people in it.
I hiked the Inca Trail to Machu Picchu and just went to India during the "rainy season", but guess who was patient and waited for the clouds to clear along with any other people in the area? Me!
4. Don't Only Aim the Token Travel Photos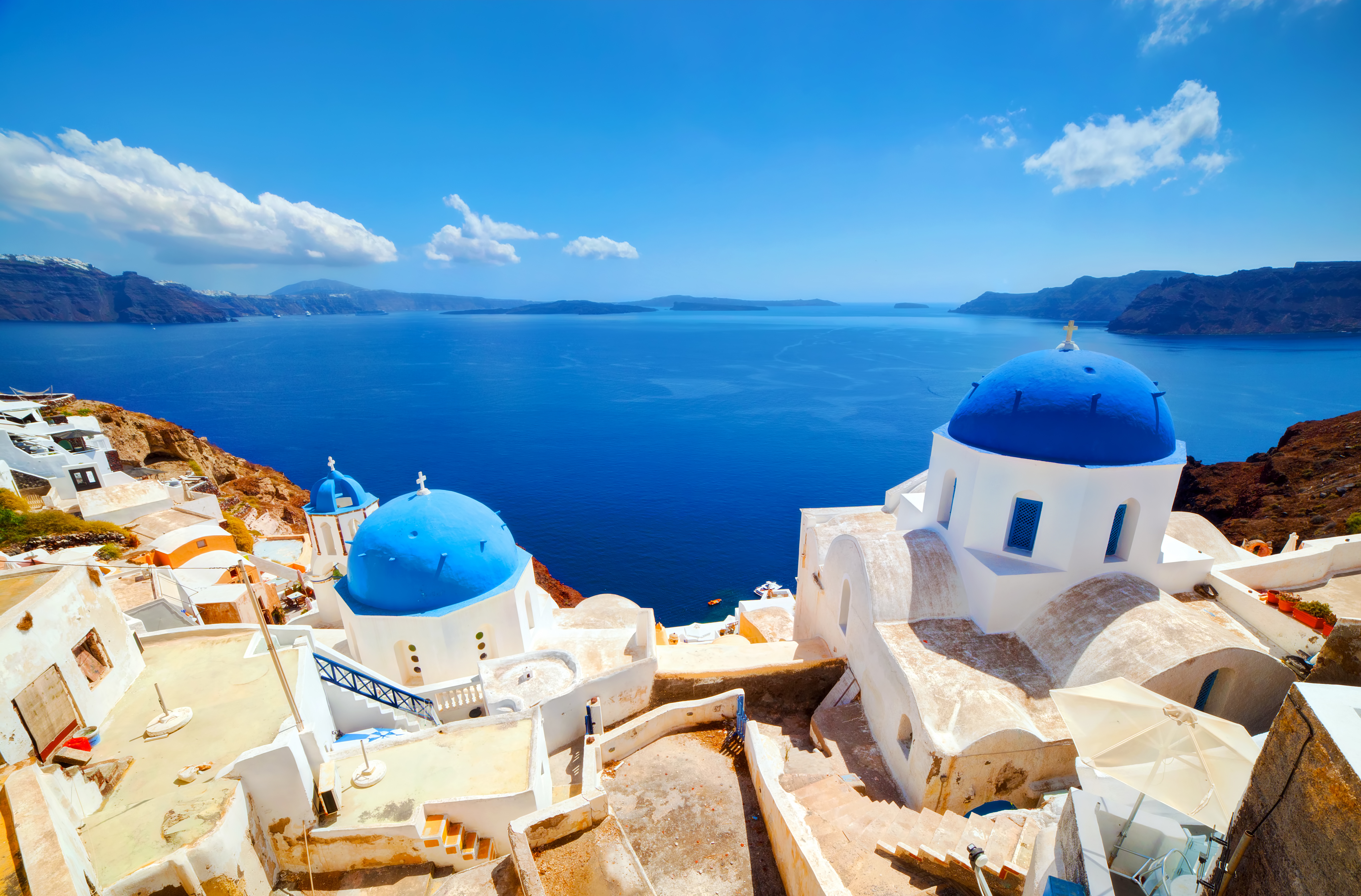 What makes many travel photos so appealing is that there's an easily-recognizable landmark in the photo, which many people think you can only get from the exact spot that millions of other people have also taken the photo from.
My tip is to go as far away as possible from that token travel photo spot, and to experiment with unique angles and lighting as well. That's what will get you a unique photo that no one else has.
5. Be Patient
Most of my travel photos with no people in them are made possible by my ability to stubbornly wait until every last person is out of my photo frame before I take the picture. Being patient is totally worth it to get those awesome people-free travel photos, but keep in mind that it also has to be in conjunction with getting there early, and choosing less-preferred areas and angles.
6. Use Your Head…Literally.
(Photo: My Life's a Movie)
You may notice that the majority of my photos are of some stunning landscapes…and the back of my head! I include myself in my photos as a way to stand out, but also as a strategy. I position my head just perfectly over that person who won't move out of the frame, or perhaps that crowd in the distance that I don't want in the picture.
Also, I use my iPhone to preview the photos that I take with my GoPro before snapping them. So I can see if there's a person in my photo, and then I can either wait for them to move, or block them with my big head before I take the picture.
7. Use a Fast-Action Camera for Travel Photos
Some of my best travel photos have come from being able to whip out my camera (which it usually a GoPro Hero 4 Black, or my back up Hero 3 Silver), turn it on, and shoot the photo before the cluster of slow walking people appear!
I also just use my iPhone 6 a lot to take spur of the moment photos, since the quality is pretty good, and all it takes is one swipe to turn the camera on.
8. Use Angles to Your Advantage with a "Selfie Stick"
Believe it or not, "selfie sticks" can come in handy when you're trying to get travel photos with no people in them. This is of course, if you use them incorrectly. What I mean is that instead of thinking of, and using "selfie sticks" to take an actual selfie, use it to raise or lower your camera in order to adjust the angle enough so that it crops people out of it.
You don't even have to be in the photo, you can use a selfie stick solely for the purpose of taking good travel photos with no people in them simply by raising it up as high as possible over the other people or crowds!
9. Ask People to Move (Politely)
This may sound a bit obnoxious, but if there's literally just a few people standing in the way of you and some perfect people-free travel photos, don't be afraid to politely ask if they'd mind stepping over a bit for a second. What have you got to lose?
10. If All Else Fails, Incorporate the Crowd
These are all just tips I've come up with based on what I typically do to get my perfect travel photos without any people in them. Most of the time, it works, but not always.
I'm not going to just not take travel photos because there are people in them. Instead I try to get creative, and incorporate the people or crowd in a way that will add to the photo.
Sometimes the colors of people's clothing can make a neutrally colored photo pop, or catching someone's off-guard expression can make the whole photo more memorable. And if worst comes to worst, you can always crop them out! Those are our 10 Tips For Getting Travel Photos With No People in Them.
Alyssa Ramos, My Life's a Movie | November 7, 2016
Alyssa is a self-made, full-time travel blogger who accidentally started specializing in solo female adventure travel and GoPro "proper selfie" photography two years ago when the travel bug hit and she had no one to travel with! Now, Alyssa has traveled to a total of 44 countries, more than half solo, and has successfully turned her passion for travel, writing, and sharing positive vibes into a successful career as a travel blogger, social media influencer, and professional waterfall chaser. She enjoys sharing tips that are actually useful on her blog, photographs that inspire others on her Instagram, and real time feeds of her travels on Snapchat, so that others can see the world and get inspired to go travel, at any time of the day!
Follow Alyssa on Instagram: @MyLifesATravelMovie | Snapchat: MyLifesAMovie.C