Hipmunk's Hottest Boutique Hotels in New York City
New York City is the center of the universe if you're looking to book your next vacation in the hottest, most fashionably chic place on the planet. From trendy restaurants to the best shopping, NYC reigns supreme as the ultimate getaway. Hipmunk has uncovered the Hottest Boutique Hotels to make your next trip to the Big Apple one for the record books.
1. The Marlton Hotel Offers a Relaxing Getaway
Set in the bohemian enclave of Greenwich Village, in Manhattan, The Marlton Hotel offers guests the perfect combination of vintage and modern comfort. Decorated in a whimsical theme, accommodations at this cozy boutique hotel are a relaxing respite from a busy day of shopping and dining out at incredible nearby restaurants and cafes. You'll also enjoy taking in the sights and sounds of the jazz clubs and street artists that adorn this unique neighborhood. Guests will love the excellent bedding, on-site Mediterranean restaurant, and espresso coffee bar for those early morning walks through the village.
2. NYLO New York City Offers Top-Notch Amenities
Nestled close to Central Park in the Upper West Side, the NYLO New York City is an exceptionally comfortable boutique hotel choice for the discerning traveler. Excellent amenities abound, including wood floors, signature NYLO NYTE feather-free mattresses, flat-screen televisions in each room, complimentary water and coffee, an on-site fitness center, and rooftop terrace. An easy walk takes you to Rockefeller Center, Lincoln Center, the Empire State Building, and Beacon Theatre — you'll be right in the center of all the action in this perfect boutique hotel.
3. Gansevoort Park Avenue NYC Is Eager to Please
Well-heeled travelers who don't like to sacrifice the comforts of home when they're on vacation will find a new home away from home at the Gansevoort Park Avenue NYC. With 24 hour concierge service available for its valued guests, this luxury boutique hotels makes your happiness its top priority. Fulfilling special requests is the norm at the Gansevoort. Would you like cookies and milk before your bedtime or a delicious bottle of fabulous champagne waiting for you when you arrive in your room? It's no problem for the staff at this attentive NYC getaway. Guests will also enjoy the popular rooftop bar and pool, on-site Exhale spa and hair salon, and close proximity to Madison Square Garden.
4. Paramount Times Square Is Where the Action Happens
Location is the name of the game at the Paramount Times Square; this perfectly situated boutique hotel is in the epicenter of NYC. Fifth Avenue, the Empire State Building, and Madison Square Garden are within easy walking distance. Guests will be treated to HD satellite televisions offering premium channels, comfortable hypoallergenic bedding upon request, 24/7 staff to help you with navigating the city, and the comfort of personal climate control in each room. If being in the center of all the action, including up and coming neighborhoods such as Hell's Kitchen, is your priority, look no further than this perfectly located getaway in Midtown, New York City.
5. The Peninsula New York Is the Ideal Place to Unwind
Five star luxury awaits at The Peninsula New York, a boutique hotel in Midtown East. Guests here enjoy superior amenities, including, pillow-top beds, Italian linens, an on-site spa and health club, restaurant, and soaking tub with built-in television. Convenient access to Fifth Avenue, the Museum of Modern Art, Central Park, and the Theatre District keeps you right in the heart of the best New York City has to offer. When it's time to unwind, look no further than the Private Spa Suites available at the Peninsula Spa. Guests will bask in the incredible menu of delectable spa treatment choices, perfect for couples, friends, and family.
Leah Van Der Kooy, Off The Main Drag | July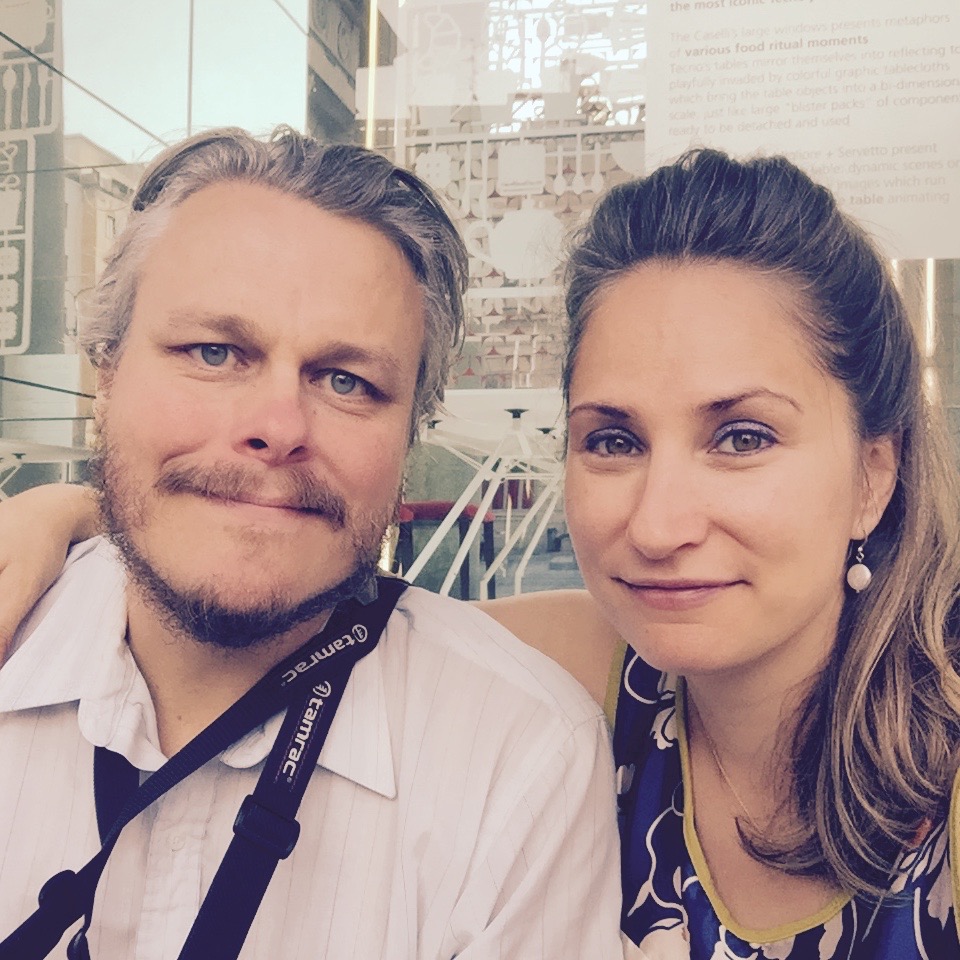 Dan and Leah van der Kooy have been traveling the world full-time since May 2015. Having sold all of their possessions, home and car, they set off for a life of adventure in the attempt to find a slower pace of life and more time to enjoy the things they love best. Eating well, cooking, frugal living and taking time to live life purposefully are at the center of their travel pursuits. Dan worked for Turner Broadcasting in Atlanta for 15 years and enjoys using his award-winning talents to produce interesting original content video for their website, www.offthemaindrag.com. Leah is a yoga teacher and a masters-level professional counselor.
Featured image courtesy of Nathan Rupert on Flickr