Packing Tips for Paradise
(Photo: DepositPhotos)
Hawaii. Jamaica. Costa Rica. Moorea. The tropics are where rainbows are born. If you are plotting an escape to a tropical paradise this year, you're probably in full-scale dream mode. And why not? The sun, the beaches, the trade winds rustling through the palm trees — all you need is a pair of sunglasses and your bathing suit, right? Well, a bit more than that. I'm here to help, so read on for our packing tips.
I just returned from a five-week trip to the magical Hawaiian island of Kaua'i, where I was hard at work (seriously) on my upcoming book about the Garden Isle. My lengthy stay taught me many things, especially what to bring to the tropics and what you won't need. Below are some essential packing tips for vacationing in paradise:
1) Keep it simple
If you plan and pack intelligently, you can fly to your destination with only a carry-on (and avoid losing your luggage). A few days before your flight, lay out what you think you'll need, then try to cut that amount in half. Pack coordinates to minimize what your wardrobe. It's likely you'll wear the same things a few times at your destination. Why burden yourself with more than you really need?
2) The sun is much stronger there
You might be used to hot weather. But what most visitors to Hawaii, the Caribbean, Micronesia, Bali, etc. overlook is how much more powerful the sun is in the tropics. Rule #1: Protect yourself. Rule #2: Re-read Rule #1.
You can get a horrible sunburn in the tropics, and each burn never goes away. Skin cancer is no laughing matter. Locals will tell you it's possible to get a bad sunburn through dense cloud cover on a rainy day. You read right. A. Rainy. Day. Our second packing tip for you is getting a good SPF 50+ sunscreen, a good hat and UV-protecting, polarized sunglasses from brands like Maui Jim, Ray-Ban, or Oakley, among others. Try to stay out of the sun during the peak hours of the day, or cover up if you can't.
One more thing: If you plan to go into the ocean, use only a coral reef-safe sunscreen that does not contain chemicals like Oxybenzone, Butylparaben, or Octinoxate — these can bleach and destroy reefs. Look for a water-resistant sunscreen that contains Zinc Oxide instead. You can often find these in better surf and dive shops. Because of the TSA regulations on liquids or pastes, if you don't plan to travel with carry-on luggage, buy a good sunscreen at your destination.
If you're planning a hike in the tropics, a floppy camping hat is a great idea. Sporting goods and other stores such as Costco also sell Ultraviolet Protection (UPF) garments, to cover your arms and legs, from manufacturers such as Sun Protection Zone, North Face and Columbia Sportswear.
3) It might rain
(Photo: Unsplash – Ishan @seefromthesky)
The Hawaiians have a wonderful saying: "Aole ua aole anuenue" ("No rain, No rainbows"). If it rains, embrace it. A light rain jacket (extra points if it's breathable) is a must-pack accessory for hikes, golf, while sailing, or general use. On the other hand, rain in the tropics usually comes in relatively short bursts, and if you wear light, breathable clothes, the rain can be refreshing.
4) Water
You'll get dehydrated quickly in the tropics and our packing tips will help. Take bottled water with you wherever you go. And if you indulge in tropical fruits like pineapple, drink plenty of water to prevent an upset stomach.
5) Bug protection
In the tropics, good mosquito repellent can be your best friend. Bug sprays and lotions with DEET are highly effective. But DEET can be irritating to some, so test alternatives before your trip. Many locals swear by locally made bug spray sold at Walmart, Costco, and elsewhere at your destination. You might want to consider a lotion-based repellent as it lasts longer than a spray. If you're concerned about DEET, some natural alternatives to consider include Catnip, Citronella, Garlic, Neem Oil, Organic Soy Oil, Lotus and Black Pepper. Taking vitamin B1, applying essential oils or rubbing herbs on your skin are other options. No matter what you prefer, make sure you protect yourself on your trip. I regularly donate blood at home, but don't want to when I'm outdoors.
6) ID, travel documents and credit cards
A traveler's worst nightmare is losing your wallet, ID, or travel documents. Before you start your trip, make photocopies of your ID, travel documents, credit cards, bank and health insurance information, and key contacts, then store these in a secure spot in your suitcase. Even better, scan copies of these essentials and post them in a secure, encrypted folder on a cloud storage service like Dropbox, Google Drive, Apple iCloud, etc. I also recommend giving a set to a loved one at home. All of these packing tips can be your lifeline if things go sideways.
Don't forget your driver's license. You'll need this for your flight and renting a car. Even if you don't plan to drive, a valid driver's license, identification card or passport may be required to rent sports equipment or buy alcoholic beverages (also known as drinks) in restaurants and bars.
7) Breathable fabrics are your friend
My time on Kaua'i reinforced how much I love breathable, wicking synthetic T-shirts instead of the old-fashioned cotton variety. Cotton absorbs sweat and moisture, but doesn't really wick it away from you. The result: You feel hot and clammy. The latest athletic apparel is not only lighter and stretchable, but will keep you cool and dry when the air is hot and humid. Think light and breathable when planning your wardrobe. You'll stay dry — and happy.
8) Pants
Our #8 packing tip, shorts are the way to go. But if you plan to dine in a fine restaurant, a pair of khakis are a good choice for men, as a dress would be for a woman. Unless you plan to ride horseback, leave your jeans at home. They take up space in your suitcase, are hot, heavy, and absorb moisture. You're often better off in something lighter and more breathable, like hiking pants or capris.
9) Shoes
How many times have you seen glamorous photos of upscale tourists in clean white sneakers in the tropics? No thanks. Many tropical destinations like Hawaii were created volcanically. If you're going to trek anywhere there's dirt, especially on red volcanic soil, know this: It stains. Bigly. As in, it never washes off. If you're planning to hike in the tropics, pack running or hiking shoes (and clothes) you won't mind getting dirty, because they will. In Hawai'i and other tropic destinations, the official footwear are flip-flops (which Hawaiians affectionately call "slippahs"). Pack a pair. One more thing: When it rains, volcanic soil can be incredibly slippery, so make sure whatever footwear you pack can handle it.
10) At the beach
(Photo: DepositPhotos)
If you plan to get wet, pack two pairs of bathing gear. That way, you will always have dry swimming clothes. Many top hotels expect guests to dress appropriately, so be sure to bring something appropriate to cover yourself. Because they add a lot of bulk to your suitcase, I recommend buying a beach towel and beach mat at your destination. But a beach bag does not take up much space in your suitcase, and will come in handy wherever you go on your trip. Bring one. A collapsible cooler is a great accessory for storing food and drinks on hot days, and large Zip top bags are perfect for holding ice from your hotel. Best of all, these don't have to take up a lot of space in your suitcase.
Speaking of staying dry, a waterproof bag is a lifesaver for your electronics, whether it's at the beach or on a sailboat. Wearing water shoes can protect your feet from stinging sea creatures (exceptions however include The Kraken and Sharknado), coral, and sharp rocks. One last packing tip: If you expect to go directly to dinner from the beach, bring a change of dry clothes and underwear and change into them when your day is done.
11) Sporting gear
If you plan to bring your golf clubs, surfboard, snorkel or scuba gear, do your homework and make sure you keep these packing tips in mind. TSA and airline security regulations can be touchy about items like camping stoves, hunting knives, or certain diving equipment. Visit the What Can I Bring page on the TSA website or answers. It's a smart idea to talk with your airline about what they charge for checking golf clubs, surfboards, etc. Depending on the airline, checking bulky items can ding you from $25 to 200 each way. You can also ship your gear ahead to your destination via FedEx, UPS, the U.S. Postal Service, or a specialized luggage shipping company like Sports Express (866-416-7447 | http://www.sportsexpress.com). Look into these — they could save you money and headaches.
12) Camera gear
You'll take more photos than you imagine. If you use your phone, make sure it has enough memory space available. It's a smart idea to sync your phone with a cloud storage service as you travel to save your pictures should you either fill it up or worse, lose your phone on your trip. If you bring a digital camera, bring extra batteries and memory cards. You will be amazed at how quickly you can run out of space.
13) Packing Tips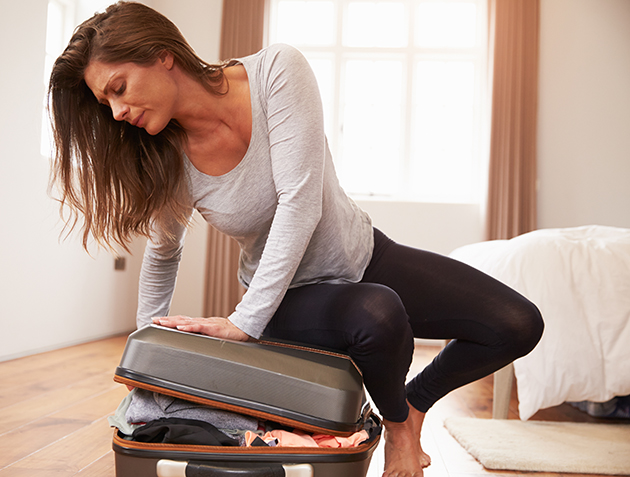 (Photo: Adobe Stock)
Now for some good news: You can leave your heavy clothes at home and travel light. The dress code in many tropical areas is often more casual than elsewhere. By day, men can typically get by wearing a T-shirt, a golf shirt, or an Aloha or polo shirt, and shorts.
Women can wear T-shirts and shorts or skorts, sundresses, a sarong that can be used as a cover-up and as a skirt, well you get the idea. At night, an Aloha shirt and shorts for men, and for women, a sundress or sarong are more than acceptable in most settings. Because you can be more informal, you can reduce how much you pack.
I recommend using a packing list for your trip and utilize all of these packing tips. It can help you minimize what you really need to bring, and help prevent leaving anything behind when it's time to return home. I highly recommend Packpoint, a smart packing list app for iPhone and Android devices.
Below is a suggested list of packing tips for a one-week trip to paradise:
2-4 Shirts/blouses/tops (resort wear)
3-4 T-shirts (wickable synthetic shirts recommend)
2 Pairs of shorts or skorts (women)
1 Pair of slacks (men — for upscale dining)
1 Pair of light pants or capris (women) for exercise, hiking, etc.
2-3 sundresses (women)
4+ Pairs of socks
3+ Pairs undergarments
2 Swimsuits (so that one is always dry for use)
A light fleece jacket (for your flight, sailing, or higher altitudes)
A light rain parka
Sarong or long T-shirt
Scarf, shawl, hairband, or bandanna
Baseball cap / sun hat / hiking hat
Running shoes / hiking shoes
Flip-flops or sandals
Daypack or camera bag
Waterproof bag for electronics
Sunglasses (good UV and polarized sunglasses are a must)
Camera + battery charger + memory cards
Small reusable shopping bags (Many destinations have a ban on plastic bags)
Toiletries and medications (compliant with the TSA 3-1-1 liquids rule)
Coral reef-safe sunscreen and SPF-rated lip protection
Mosquito Repellent
Phone charger (wall/car)
Phone Bluetooth earpiece for driving
Packing list
Most important: A smile and a good attitude
May paradise be all that you dream. Have fun and utilize these packing tips to the best of your ability!
Brian Teeter, Author, 300 Healthy Travel Tips | June 29, 2017
Featured image: Kaua'i Visitors Bureau
About the Author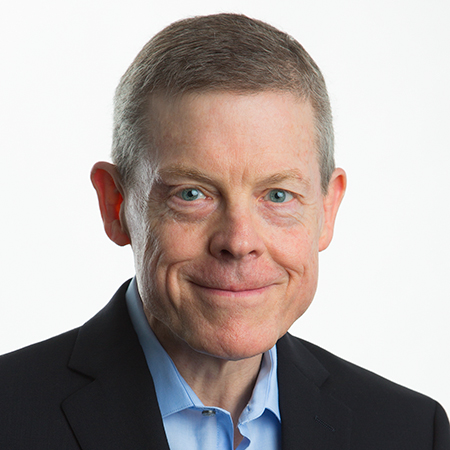 Brian Teeter is author and publisher of the Healthy Trekking travel guidebooks.  Become a smarter traveler by reading his new book, 300 Healthy Travel Tips available on Amazon and Apple iBooks.