Travel Mistakes to Avoid
Traveling during the holidays is always stressful which can lead to travel mistakes. HAPPYCAR.com, the price comparison site for rental cars, wanted to highlight the most common travel mistakes for travelers to avoid this holiday season.
Travel Mistake 1: Not Arriving With Enough Time at the Airport
Getting out the door can sometimes be a lengthy procedure which can then lead to a stressful ride to the airport. According to Delta Airlines, passengers should arrive at least 3 hours before a domestic flight and arrive 4 hours before an international flight. This holiday season add an extra hour to those times just in case there is traffic or long lines at the airport. This will make your travels a bit less stressful and help you avoid this travel mistake.
Travel Mistake 2: Not Notifying Your Bank of Possible Foreign Transactions
Packing, planning itineraries and envisioning yourself on vacation are all exciting things but most people forget one small crucial step before they travel. This small step that tends to be forgotten is not notifying banks of possible foreign transactions. If banks notice a transaction that is made, and the location is not a usual one, they tend to just block the card and then reach out to the cardholder. Avoid having your card blocked when abroad by taking 5 minutes to notify them either by making a travel plan online or calling their toll-free number.
Travel Mistake 3: Forgetting Your Passport at Home
The statement, "Don't forget your passport or travel documents at home", seems obvious but it happens more than often. In the rush of getting out the door, it is quite easy to forget your passport or travel documents at home. Usually one only realizes this at the check-in counter and it might be already too late to go back and get it. Do the double or triple check before leaving the house to make sure you have all your travel documents.
Travel Mistake 4: Overpacking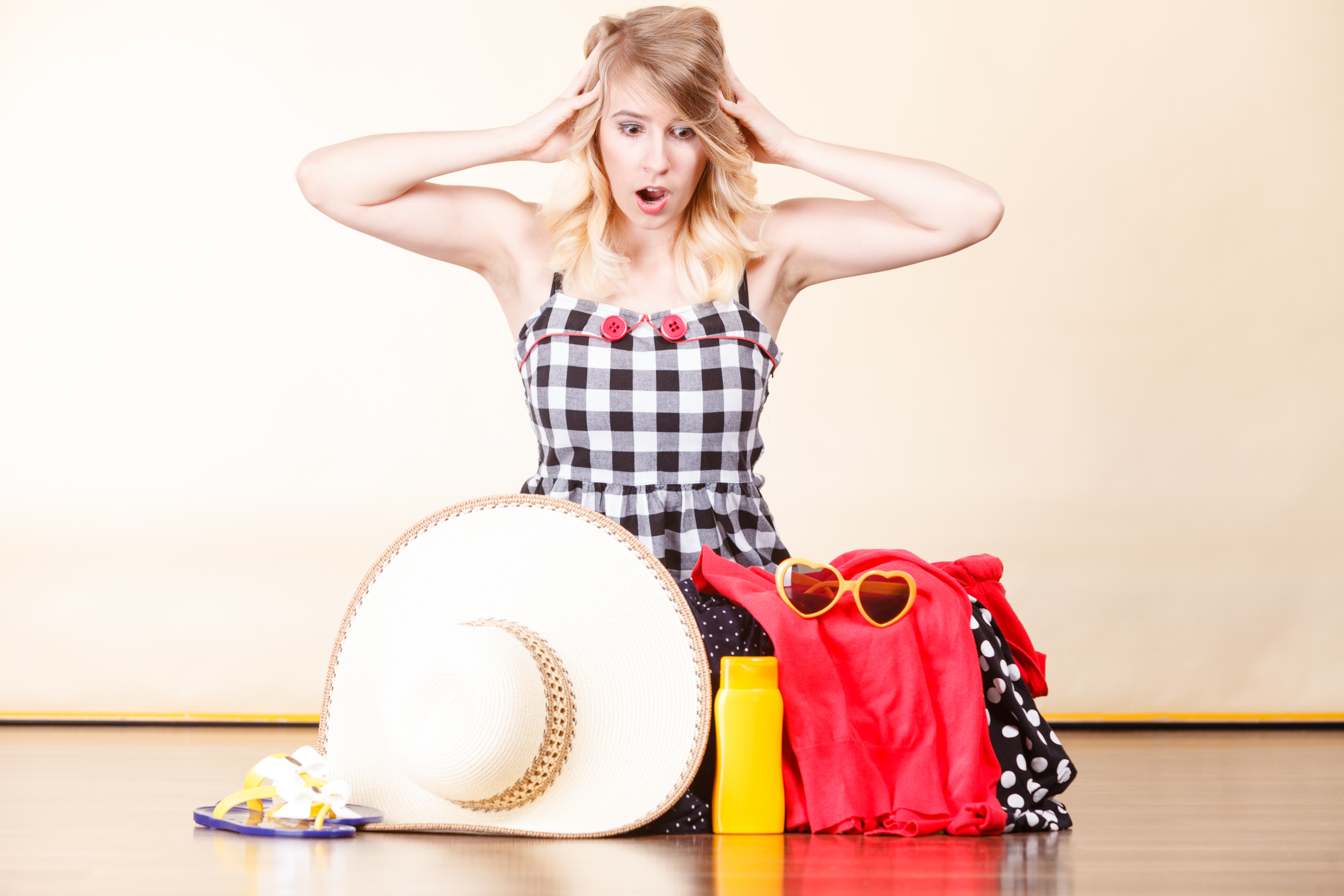 When going on holiday, you want to pack everything to make sure you are prepared for any situation whether it be a fancy dinner, workout session or playing in the snow. But pack only what you need so that you can have some space in your suitcase to buy souvenirs or things from the place you are visiting. Check online to see the Airline's weight limit for checked bags, usually its 50 pounds but can vary depending on the airline carrier. Overweight suitcases can lead to over the top fees.
Travel Mistake 5: Not Buying Travel Insurance
When purchasing plane tickets make sure to get travel insurance for your trip. Life can sometimes throw an unexpected event at you which can result in the cancelation of a trip or having to leave early. Avoid losing money and purchase travel insurance.
Travel Mistake 6: Not Backing Up Your Phone Before You Go
Nowadays, we use our smartphones for taking pictures, directions and to stay in contact with loved ones. Before you go on your trip make sure to back up your phone to have some more space for the new pictures you will take and for the possibility that your phone could get stolen or lost.
Travel Mistake 7: Renting a Car That is Too Small For Your Luggage
Consider what type of vacation you are going on to book the proper rental car size. If you are skiing, you will have more suitcases than if you are going to the beach. Common rule, don't book a small rental car if you are going to have four to five suitcases. This is an important travel mistake to not overlook!
Sources
Mistake 1: Delta Airlines
Mistake 4: Luggagepros.com
About HAPPYCAR
HAPPYCAR (https://www.happycar.com/) compares the offers of all large and small rental car companies worldwide. Select your pick-up location and date range and see all offers at a glance. The best: With just a few steps, your desired rental car is booked quickly and comfortably. No hassle comparing different car rentals and car rental offers on different websites – with HAPPYCAR it is now fast and easy! At the same time, you can save up to 60% on your rental car.