Workout While Traveling
Healthy travel isn't a fad. It's a trend that is fundamentally reshaping travel itself. People are exploring the world more than ever, for work, for play, to discover, and for healthy adventures. As we do, there's a growing demand to eat better, move more, and to use every opportunity to stay healthy. It's dramatically changing air travel along with our visits to hotels and resorts all over the globe. By squeezing in a Workout While Traveling, you can really see results.
Here are tips on how to workout while traveling:
Getting Exercise on the Road
(Photo: Deposit Photos)
When you arrive at your destination, take a brisk walk, a run, swim, or head to the gym for a workout. Get outside if you can and catch some sunlight, which can reset your body's internal clock to the new time zone and minimize jet lag. Exercise will get you some badly needed fresh air, help your blood circulation, and help you sleep better too.
Stay flexible. When you wake up in the morning, take the time to do stretching exercises or yoga in your room. Limbering up will give you a boost of energy, relax you, shake off the sleepiness, and help you start your day right.
Don't let travel be an excuse not to exercise or to break the good habits you follow at home. Prioritize including exercise into your daily schedule, like a morning run, a workout at your hotel's fitness center, or doing laps in the pool. Pro Tip: Start your day right while on the road and hit the gym or pool early in the morning. An early start with exercise will boost your energy all day.
On your next trip, make a daily workout a key part of your travel plans. Leading hotels now offer a wealth of exercise, healthy diet, and wellness options.
A growing number of major hotel brands are embracing healthy travel and wellness. More than just providing a fitness center or pool, many of the big hotel chains now offer complete wellness programs, healthy menus, in-house trainers, in-room exercise capabilities, and even new hotel brands specifically focused on healthy travel.
(Photo: Deposit Photos)
During your next hotel stay, ask the concierge for running or walking maps. They should be able to suggest running routes nearby. In addition, ask your hotel's front desk if they provide in-room exercise equipment such as yoga mats, exercise bands, or jump ropes, or if they lend exercise clothes or running shoes. It's becoming increasingly common with the major hotel chains.
It's a healthy practice to track the number of steps you take every day. Walking, climbing stairs, running, and staying in motion can help manage your weight on the road. Devices like the Apple Watch, iPhone, and Fitbit track the number of steps you take, calories burned, sleep patterns, and much more. You don't need a fancy gadget to monitor your steps, though. A simple pedometer will do. Walking 10,000 steps a day can burn an additional pound of weight per week.
Stand up. Wherever you go, whether it's at an office you're visiting, in your hotel, or at the airport (and especially on a plane), try to stand up at least five minutes per hour. It increases your circulation and keeps you energized.
If you have a fitness center membership, check to see if it has an affiliate facility in the city you're visiting, or Google "one-day membership gyms" to see which major health clubs offer one-day passes. Some other resources for finding fitness centers include healthclubs.com and GymLocator.com.
No gym? No problem. You can workout while traveling. Walk, run, even work out in your room.
(Photo: Deposit Photos)
If nothing else, you can get a workout in your room. Google "7-minute workout" for tips. There are 7-minute exercise apps for iPhone and Android. With 20 minutes, you can stay fit anywhere. Push-ups, planks, crunches, dips, body weight squats, jumping jacks, burpees, mountain climbers, stationary chair step-ups (or step-ups in stairwells), incline push-ups using a bed, chair or bathtub rim, and other body weight exercises can help you stay fit when a gym or pool isn't available. You can also do isometric exercises almost anywhere, including the airport, plane, or hotel.
Walk everywhere you can at your destination. It's not just great exercise and a stress reliever. Walking can give you an opportunity to pack in some sights, even if you're on your way to a business meeting. If you have just arrived, a good walk can reduce the impact of jet lag. Your hotel concierge can recommend good walking tours in the neighborhood nearby (and what to avoid).
Whenever possible, take the stairs instead of an elevator or escalator. It's an effective way to burn calories. The extra effort will keep you energized: Climbing five flights of stairs just three times per day will net you 75 calories.
Airports
(Photo: Changi International Airport, Singapore)
Some of biggest airports in America and abroad are helping to make air travel healthier and less stressful. In a growing number of forward-thinking air terminals, you can indulge in yoga, take a brisk walk on a dedicated path before or between flights, and find tranquility from the noisy crush of a busy airport.
Lengthy airport layovers once meant being stuck thumbing through a book or magazine. No longer. A growing number of the world's best airports are adding fitness centers and spas. If you have extra time before your flight, working out at an airport fitness center can make a long flight a much better experience. Or, if you just stepped off a 14-hour marathon flight, with several hours of travel ahead, indulging in a whirlpool, massage, or treatment can renew you for the final leg of your trip.
Discover more places for a preflight workout while traveling. Visit airportgyms.com for a directory of U.S. and Canadian airports with fitness centers, membership health clubs, and spas either within airport terminal buildings, or just a short walk or taxi ride away. Spafinder, another useful website, has a directory of airport spas located around the world.
CNN has a must-read article on the world's best airport spas, detailing some incredible airport oases in Dubai, London, Newark, Vancouver, Hong Kong, and elsewhere to help you rejuvenate your tired body.
Wellness-Focused Hotels
(Photo: Starwood: Westin Hotels and Resorts)
A growing number of major hotel brands are embracing healthy travel and wellness. More than just providing a fitness center or pool, many of the big hotel chains now offer complete wellness programs, healthy menus, in-house trainers, in-room exercise capabilities, and even new hotel brands specifically focused on healthy travel.
What if your hotel doesn't have a fitness center? Our advice: Ask the front desk or the concierge. In many cases, hotels have arrangements with nearby gyms, offering day passes at a reduced rate, or even complimentary passes. If you belong to a health club at home, check to see if they offer reciprocal arrangements with facilities in other cities, so that you can maintain your fitness routine wherever you travel. If you are searching for a health club in a city you're visiting, gymticket.com can help. Their database contains over 20,000 gyms and fitness centers across the U.S., some which offer free guest passes or special deals.
Before you depart on your trip, do your homework and plan for how you can keep your healthy habits everywhere you go. Increasingly, major airports and hotels around the world are embracing fitness and wellness. Healthy travel isn't a fad. It's a growing trend. More than ever, it's possible to eat right and stay fit wherever you go.
Exercise, Yoga, and Healthy Eating Videos
(Photo: Deposit Photos)
To help you stay fit, energized, and relaxed on the road, this link will take you to some exercise and yoga videos on the Healthy Trekking website that you can do in your hotel room or almost anywhere else while you travel. We hope these will help you feel and be your best wherever you go.
This article is a book excerpt from 300 Healthy Travel Tips available on Apple iBooks and coming soon to the Amazon Kindle and other ebook stores. Learn more at healthytrekking.com.
Brian Teeter, Author, 300 Healthy Travel Tips | January 25, 2017
About the Author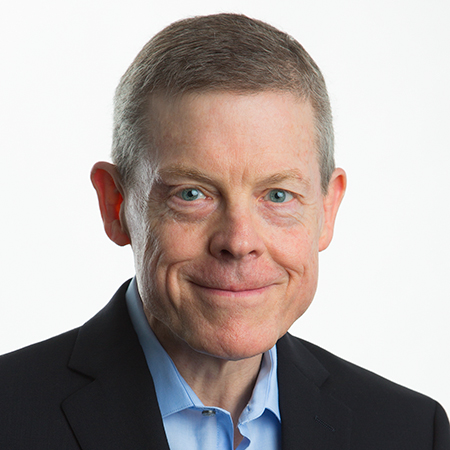 If you have ever looked out the window of your plane and noticed nose marks on the glass, Brian Teeter probably sat in your seat on the previous flight. Few things make Brian happier than looking down on the clouds and exploring the world below. Since he was a little boy, Brian dreamed of traveling to exotic and untamed places. Like Cleveland.
 Combining his love of healthy travel with a diverse career that has included work as a studio advertising photographer, an ad agency copywriter and creative director, a corporate marketing director, and now, an author, Brian is now focused on writing and publishing the Healthy Trekking series of travel guidebooks.
A few years ago, Brian and his wife, Rita, embarked on a change. It wasn't merely a diet. Instead, they committed to reinventing themselves, adopting a new way to eat, and embracing daily exercise, at home and on the road. In 14 months, they lost a combined 230 lbs., putting themselves in the best shape of their lives. It inspired Brian and Rita to share what they learned in their journey and to help others live happier and healthier lives.
You can learn about Brian, his talented wife, Rita, healthy travel, and more at www.healthytrekking.com.