Flipping 7 Travel Myths on Their Head
Travel is beautiful in so many ways: it offers an opportunity to expand your horizons, meet new people, and open yourself up to a world of adventure that wouldn't have existed otherwise – and that's the tip of the iceberg. With that said, there are an incredible amount of misconceptions about travel. There are all sorts of false assumptions floating around that prevent people from traveling the world. The purpose of this article is to debunk those travel myths and get you to travel more. Each paragraph will begin with the travel myth, and below it will be the explanation that debunks it. Let's dive in:
Travel Myth Number One: Travel is Too Expensive
Luxury travel is a good fit for retirees who have money to burn, but that's not the reality for most of us. The good news is that you don't have to wait until retirement to travel. With the clever use of budget travel techniques, you can travel for cheaper than you may have initially thought possible. Here's both why and how travel can be affordable:
Use websites like couchsurfing.org to stay with locals for free in the places you travel to.
Use websites like Trivago, Hipmunk, Venere, and Booking to save money on hotels.
Responsibly open a credit card, either through your bank or another credit card company, that allows you to get travel rewards for your purchases. Rather than spend money on everyday expenses and get no benefits, why not put those same purchases on a credit card and reap the travel rewards? (Note: don't spend money you don't have and open up a credit card after you have a good credit score and your finances in order.)
It always amazes me that most people won't take an hour of their time to research a better hotel or flight deal, yet will complain about how expensive travel is for weeks on end. Schedule into your calendar one hour a month to do google searches and look for better deals – you might be surprised what you find.
Travel Myth Number Two: The World is Dangerous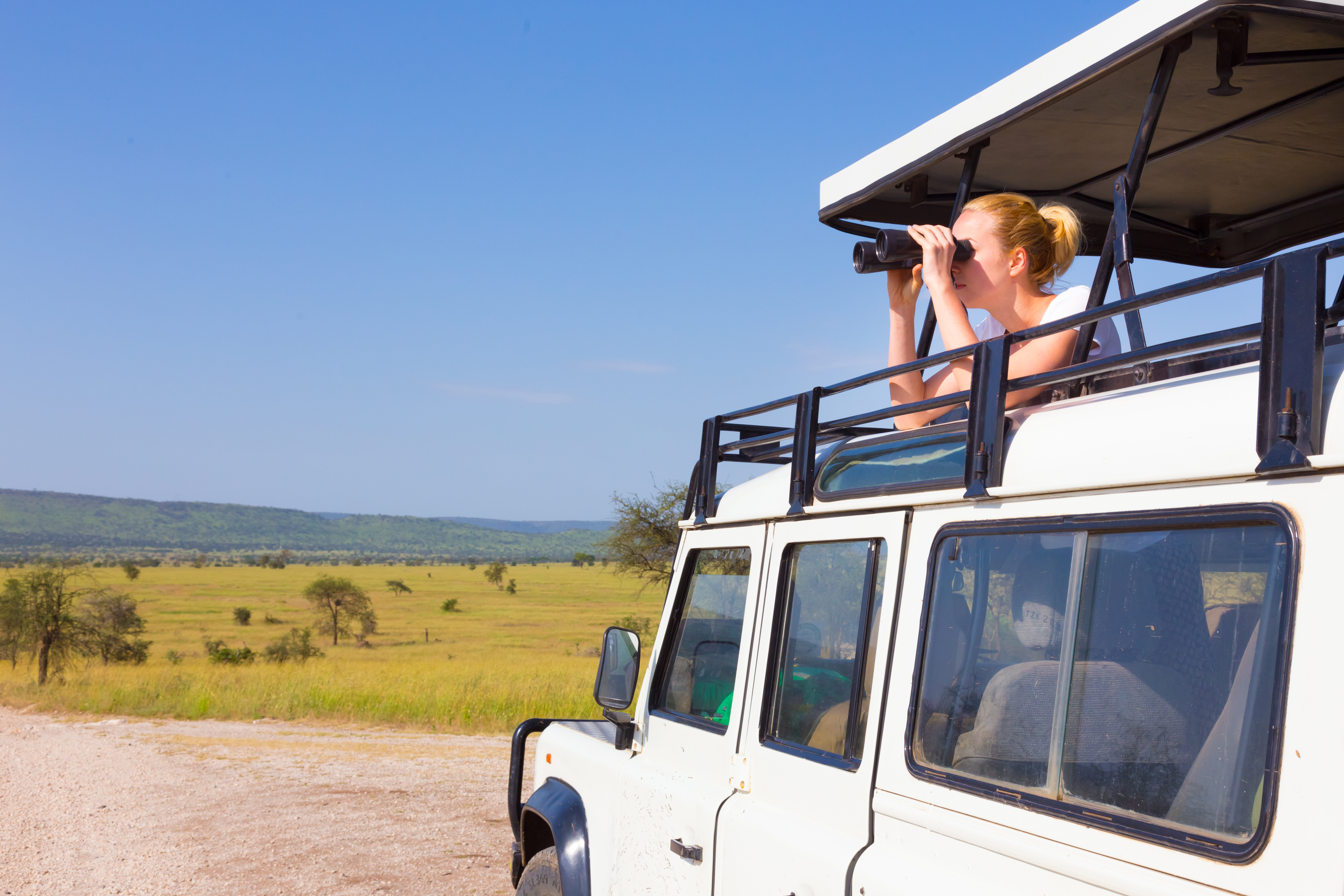 If you think the world is dangerous, I don't blame you. That's all the media shows and tells you. But after traveling to places like Morocco, Colombia, and many other countries, I realized and experienced that the world is a friendly and welcoming place. The media takes the exception to the rule, magnifies it, then blows it out of proportion. What the news and media does not acknowledge or talk about is the millions of loving acts of kindness that occur around the world daily.
Always be safe when you travel and be careful who you trust. At the same time, realize that the world is filled with countless potential friends. Time and time again – and then time again after that – I found the locals in foreign, remote, and exotic locations to be incredibly welcoming. Instead of believing the news reports, why not travel there and discover the truth for yourself? The truth is the world is friendly, and it's the extremely rare event when something negative happens. But the media wants to make money off you, so they strike fear in your heart by only reporting on the absolute worst case scenarios.
Travel Myth Number Three: It's Impossible to Find Work Abroad
I'm not saying that finding work abroad is a walk in the park, but it's not out of the realm of possibilities. Research companies in your industry in the location you want to move to. Get creative and reach out to them on LinkedIn and other nontraditional methods. Nothing beats face-to-face interaction, so travel to the location as a visitor, walk into the main lobby, and hand your resume to the secretary. It takes guts to do that, and you'd be amazed where interactions like this can lead to.
Join job forums in the countries you want to find a job in. Reach out to anyone you know even remotely connected to that area. Keep thinking outside the box. Take out a piece of paper and brainstorm ten ideas you can put into action to go about finding a job abroad.
Travel Myth Number Four: People Will Be Unsupportive When You Travel
As I was gearing up to move to Budapest, Hungary during college, I had this fear that no one would support the fact that I was traveling. This was not the case. Sure, you're always going to get the occasional hater and naysayer, but most people respected the fact that I was expanding my horizons.
Challenge the assumption that people won't like you traveling. Just because one family member doesn't support you doesn't mean all your family won't support you. The same goes for your friends.
Travel Myth Number Five: If You Travel, You Have to Put Every Other Area of Your Life On Hold
Exactly the opposite is true. When you travel, you make yourself more valuable and add to other areas of your life. When I'm writing a new book or looking to come up with a new blog post, I come up with the best ideas while traveling. Traveling is also a fantastic way to recharge, meet new people, and gain perspective. When you travel, it will make you more valuable in the workplace. With companies quickly diversifying, the skill of being able to communicate with people from different cultures is important. When interviewing for a job after traveling, you might get the hiring manager asking you about your travels, how did you do it? Traveling will benefit many areas of your life.
To travel is to live life. When you travel, things will begin to take off for you, literally and figuratively. You'll open yourself up to new opportunities. Instead of your life being put on hold, it will actually be put into motion towards success.
Travel Myth Number Six: If You Travel, You'll Lose Touch With Your Friends
If you travel, you'll lose touch with your fake friends – but not your real ones! When I was living in Europe, I couldn't believe some of the friends who followed me on my journey. I stayed in touch with people I didn't initially realize would remain my friends. When you travel you won't stay connected to everyone, but you won't lose touch with your good friends if you don't want to. Traveling will give you depth and cause you to become closer to your friends.
Travel Myth Number Seven: You Have to Visit Everywhere the Guidebook Tells You To Visit
Guidebooks are good – to an extent. There's absolutely nothing wrong with using a guidebook to give you some great ideas. The challenge arises when we become tied to the guidebook and feel obligated to see it all. The best way to take in the magic and wonder of a travel destination is to take your adventure one day, one step, and one moment at a time. Pick a few main locations you'd like to visit and leave the rest to spontaneity.
Go Travel the World
I hope debunking these travel myths gave you some insights into why traveling is a great decision. To learn more about debunking the myths society and other people hand us, check out my recently published book Reach Your Mountaintop: 10 Keys to Finding the Hidden Opportunity in Your Setbacks, Flipping What You've Heard on Its Head, and Achieving Legendary Goals.
Jeff Davis, JeffDSpeaks.com | February 7, 2017
Jeff Davis is an author, professional speaker, and blogger. For more information, visit his website jeffdspeaks.com.