Ship Your Luggage
(Photo Credit: DepositPhotos)
When you have just too much stuff to fit into a rolling carry-on for your business trip or a dream vacation to Vail or Maui, don't despair. Ship your luggage ahead to where you will be staying via U.S. Postal Service Priority Mail, FedEx, UPS.
When you ship your luggage ahead, your larger items can be waiting for you when you arrive at your destination. Even better, you can track the progress and location of your shipment, something that the airlines are just starting to do with regular luggage.
You can do the same thing (ship your luggage) in reverse prior to your return trip home. That way, you can ship gifts or items you purchased for yourself, camera gear, your surfboard, golf clubs, a trade show booth, an extra suitcase, or other items to lighten your load.
That said, convenience often comes at a price. Be sure to do your homework to weigh the costs and benefits in advance of your trip.
Below are some options for shipping your luggage:
1. Priority Mail and FedEx One Rate
An economical way to ship small items is with S. Mail Priority Mail Flat Rate or FedEx One Rate. Both the USPS and FedEx offer flat-rate shipping in many different boxes that don't require you to weigh or measure shipments under 50 pounds.
(Photo Credit: FedEx)
On extended-vacation trips to Hawaii, for example, we ship dry food items, vitamins, camera gear, sports gear, and bulky items in advance that would cost much more to buy there. Another trick is to order items you need online (such as from amazon.com) for your trip and have them shipped directly to your destination.
2. Shipping Services
Both FedEx and UPS have facilities in convenient locations in major S. cities, along with numerous retail outlets (FedEx Office and The UPS Store). See the following chart for information on locations, services and prices if you're interested in the idea to ship your luggage ahead of your trip.
3. Air Cargo
Another way to ship items to and from your destination is via air cargo through your airline or a freight-forwarding company. In most cases, your air cargo is handled more gently than checked luggage. You can also find freight forwarding companies that specialize in shipping bulky items such as trade show booths that may exceed the limits of FedEx or UPS.
(Photo Credit: United Parcel Service)
Depending on the airline, sending your golf clubs or surfboard via air cargo can cost anywhere from $50 to $400 round-trip. Check your airline's website or call their air cargo department about costs for bulky items and sports equipment, and keep in mind that these prices could change at any point. Also, get the details from your air carrier to ensure items you ship will be waiting for you when you arrive. Additional charges may apply for oversize sporting equipment or gear weighing more than 50 pounds.
Below are airlines with air cargo services flying directly across and from the continental U.S.:
(Photo Credit: British Airways) 
4. Luggage-shipping companies
Another way to send your luggage and bulky items is via a luggage-shipping service. It's convenient, as the service is from your front door to your destination address (and back). You get concierge-level service, including luggage tracking, completing all the necessary shipping forms, as well as full insurance and delivery guarantees on your gear.
But their concierge service isn't cheap. So, do your homework to compare pricing with other services. Unless you want to pay extra, you will need to pack and ship your luggage, golf clubs, ski gear, surfboards, or other bulky items several days in advance of your departure. But if you want to travel headache-free, it's an option to consider. Some specialized luggage-shipping companies include:
Some other tips: If you're buying a gift or memento to bring back home, many retailers will ship items you purchase directly back to you, which can save you time and trouble. And if you make frequent visits to the same destination city and hotel, arrange for the hotel concierge to store your winter overcoats and other seasonal clothing, business equipment, or even a pair of skis and boots. As a repeat customer, you can use your clout to travel lighter.
5. DUFL
If you're a serious road warrior who doesn't have time or patience for packing, laundry, and lugging a suitcase, a new premium valet service and mobile phone app called DUFL might be just the ticket.
With DUFL, you simply send your clothes and accessories to their warehouse for storage, cleaning and folding. Before your trip, use the DUFL app on your phone to select the items you want to take along with your destination and schedule. Your DUFL bag will be waiting you get there – with your clothes professionally cleaned, folded and packed. On your return, use the DUFL app to schedule a pick up, affix the appropriate shipping label, and leave your DUFL bag at the hotel desk.
The price for all this coolness and convenience? DUFL charges $9.95 per month for storage and $99 per round-trip including three-day shipping to your destination, three-day return shipping to their warehouse, along with cleaning and processing of your clothes. Overnight shipping is available at an additional charge of $49 each way. www.dufl.com | (844) DUFL-BAG
Pro Tip: Whichever luggage-shipping option you choose, make sure to contact your hotel, resort, or vacation rental agency where you will be staying in advance to confirm they will accept and store your shipment when it arrives. There. That was easy.
This article is a book excerpt from 300 Healthy Travel Tips available on Apple iBooks and coming soon to the Amazon Kindle and other ebook stores. Learn more at healthytrekking.com.
Brian Teeter, 300 Healthy Travel Tips | February 6, 2017
About the Author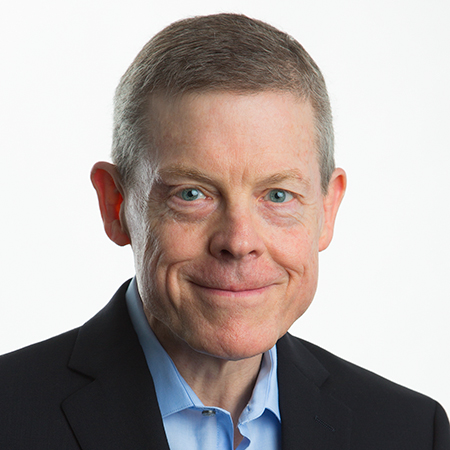 Brian Teeter is an author and publisher of the Healthy Trekking travel guidebooks. Learn about his new book, 300 Healthy Travel Tips by visiting www.healthytrekking.com. You can meet Brian at the upcoming Los Angeles Travel & Adventure Show in Booth 1730.
Featured Photo Credit: DepositPhotos