Ideas For Women To Travel More Comfortably
While the anticipation of a much-needed trip sounds like enough comfort in itself, sifting through what to pack, how to pack, check bags or not to check…. we often sacrifice comfort to meet airline and TSA compliances. With a few simple tips and smart products you can easily avoid common uncomfortable pitfalls while traveling.  Here are 8 tips for women to travel more comfortably!
1. Keep a Pouch of Your Favorite Products in Your Purse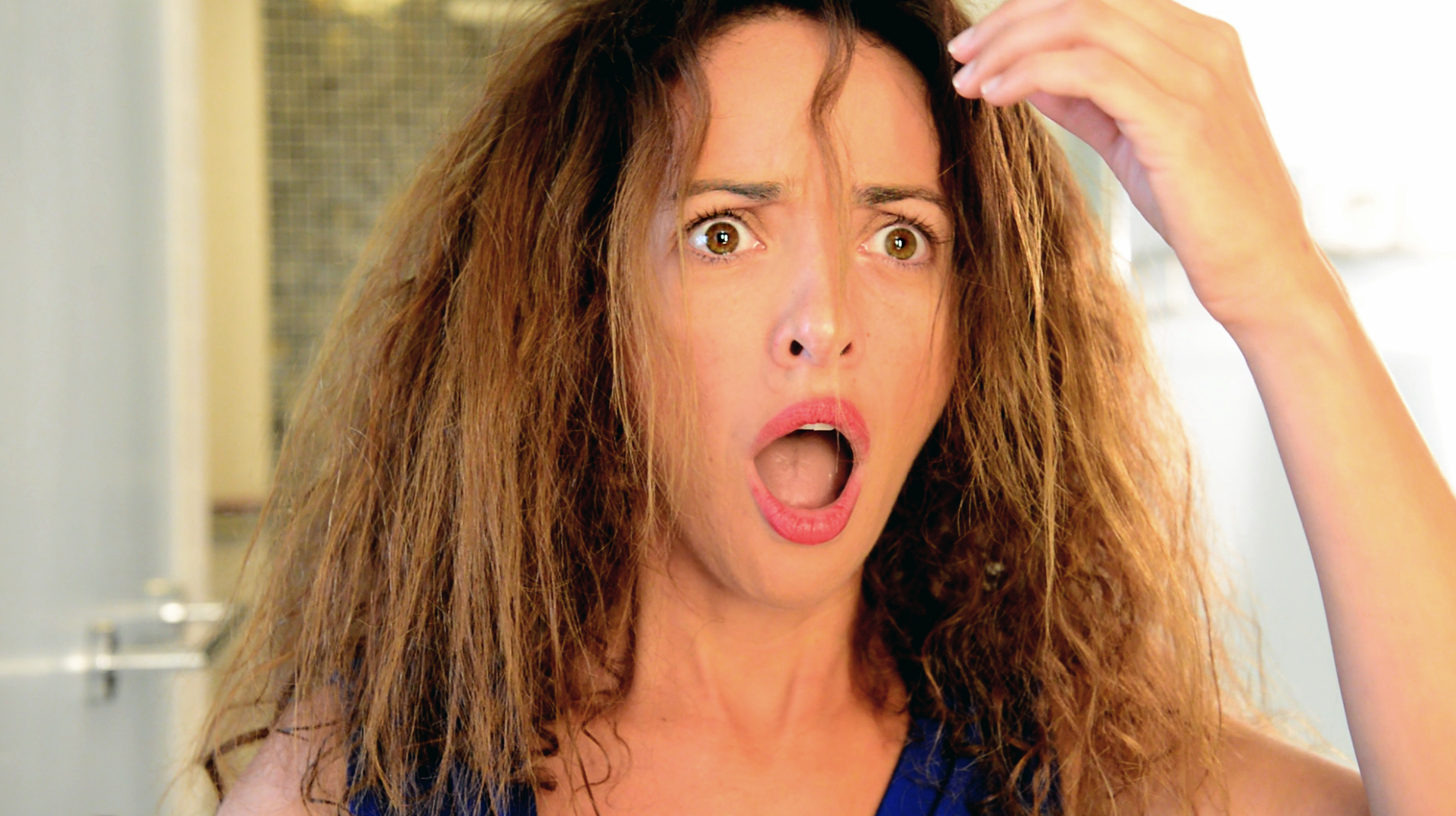 Don't get caught like this!  Pack a quart-size clear bag of your essential products in your purse or carry-on even if you plan to check a bag! Yes, don't get caught without your essentials if the airline loses your bag OR if your flight gets delayed and you are stuck at the airport for hours or even days!
2.  Invest in a Quality Travel-Specific Quart-Size Bag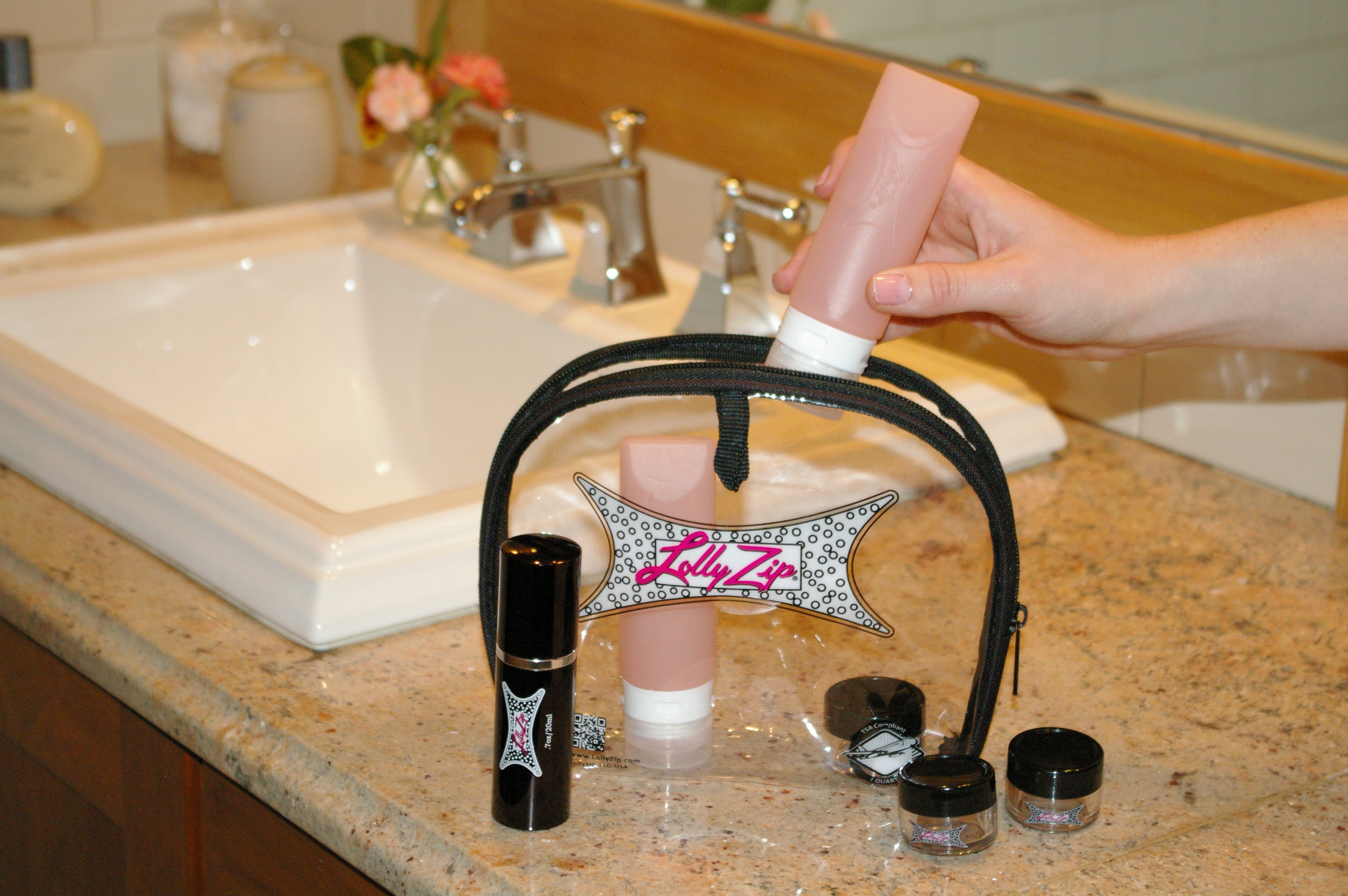 Did you know that the TSA Compliant clear quart-size bag rules for carry-on do not have to be a sandwich bag? That's right, TSA regulations for liquids and gels states:  "…fit in quart-sized resealable bag… ".  It's worth the small investment in a quality travel specific clear quart-size bag.  You will enjoy less chance for leaks and breakage when carrying your favorite comfort items in a heavier gauge clear travel bag.
3. "Down There" Wipes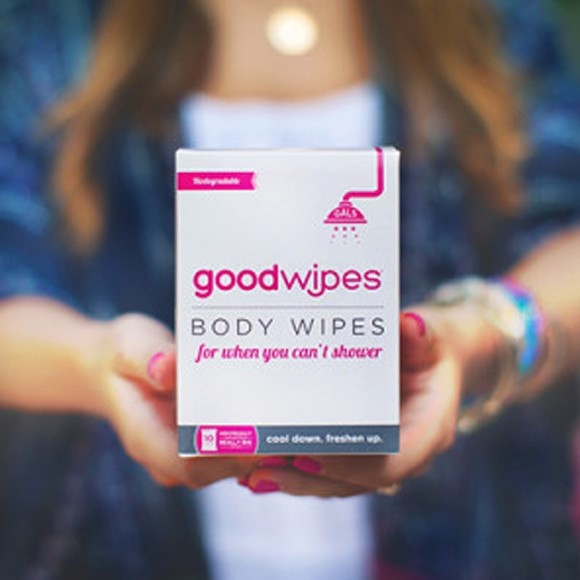 Down There Wipes by Goodwipes certainly add to comfort when traveling I recently. These flushable feminine wipes are lightly scented, hypoallergenic & PH-balanced and are great to have on hand when entering the on-the-road public restroom world. I pack the individually packaged wipes in my purse, briefcase or carry-on. I recently was on a delayed flight and pulled out this newfound wonder and well, happy to have the convenience. Available for the guys too.
4. Travel Silicone Bottles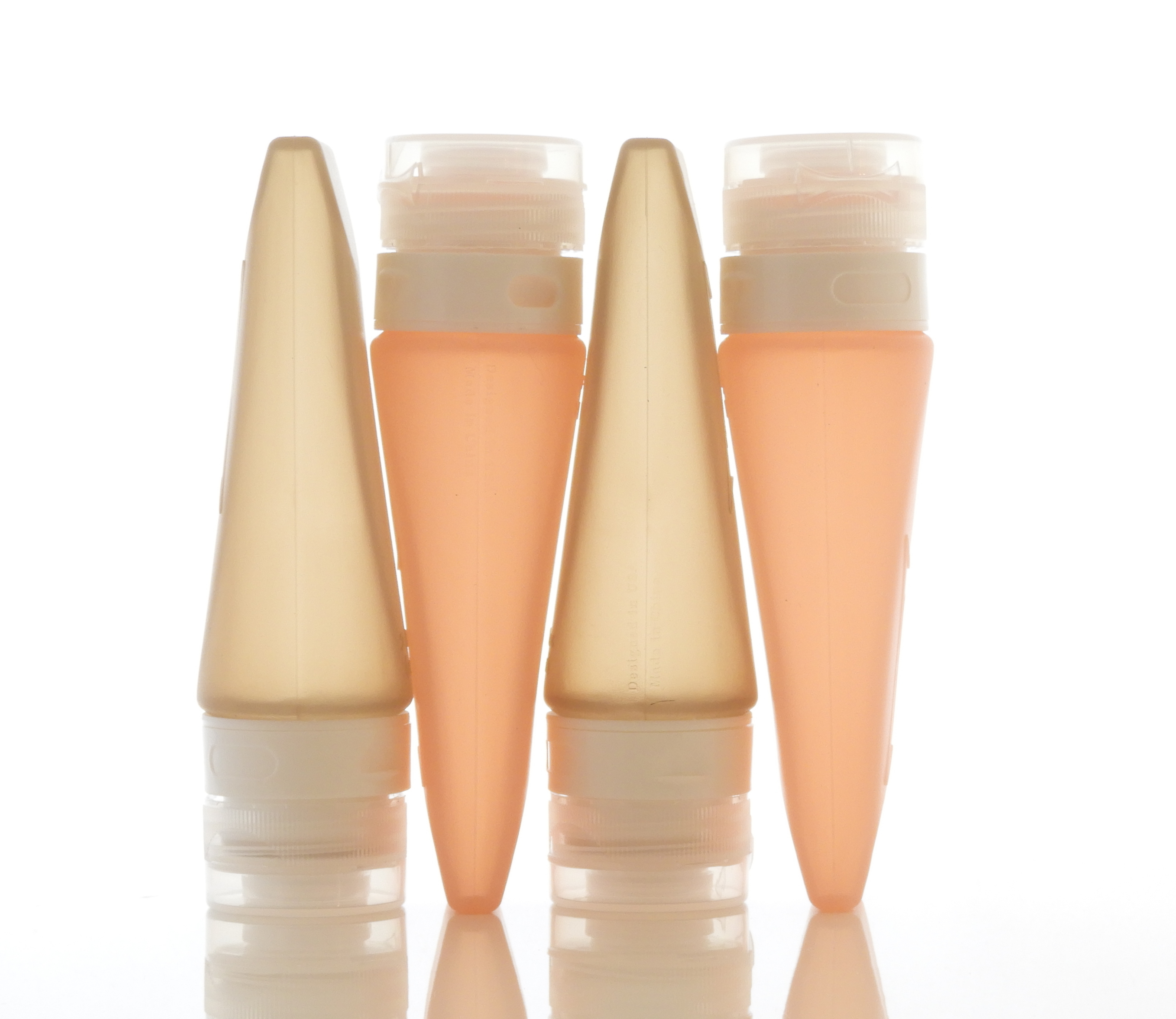 Sure, there are several travel silicone bottles available, but not all of the soft and squeezable, easy-to-fill bottles are created equal! The patented LollyZip Silicone Bottles are designed with thicker walls to help prevent leakage AND the bottles are designed to "nest together" when packing to save precious space in your toiletry bag!  Now that's smart! Fill with shampoo and conditioner as well as your favorite lotion, sunblock and essential oils.
5. A Cozy Cape That Transforms into a Neck Pillow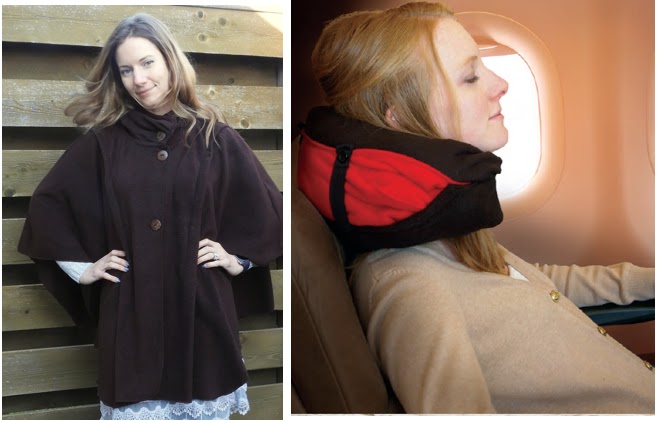 Yes, it exits!  LollyZip's Wrap n' Roll is your jacket to the airport, on the train, or in the car, roll it into your neck pillow while enroute, unroll and you have your jacket at your destination. Not only are you carrying fewer items since the Wrap n' Roll is two in one, it's also extremely attractive as a cape and the neck pillow is comfortable and customizable to the shape of your neck. Available in 5 colors.
6. Spend a Few Extra Bucks for the Airport Airline Lounge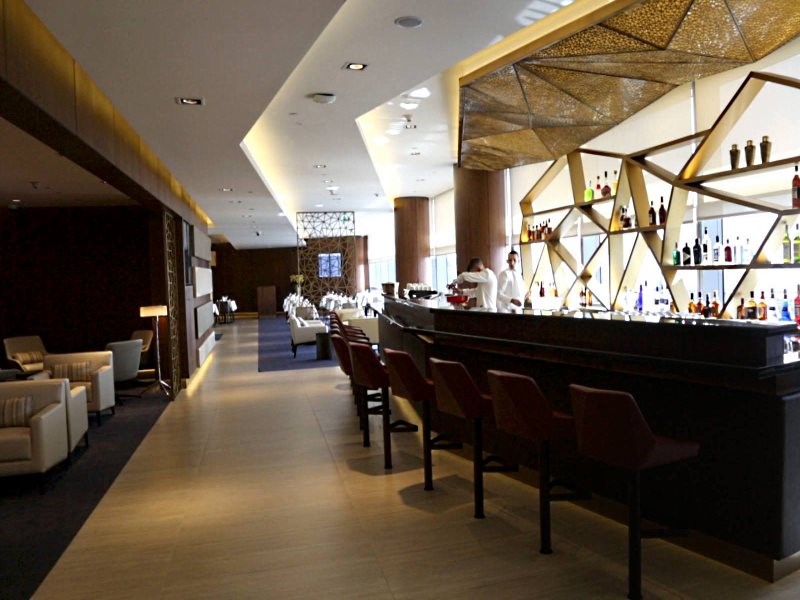 Check with your airline, many offer day passes to their Airport Lounges!  Talk about a way to travel more comfortably!  With many airlines recommending arriving at least 2 hours before boarding on domestic flights and sometimes up to 4 hours on international flights (check with your airline as the suggested arrival times often change), why not spend that extra time in comfort and style? Most lounges offer beverages, snacks, comfy chairs and flight boarding notification services! It's worth the extra bucks to have a luxury waiting experience!
7. Bring a Foldable Backpack
Bring a foldable backpack for ease on the shoulders for day trips and extra packing room for the trip home! How many times have I wished I had handy backpack along but the backpacks were too bulky and I had to make a choice: backpack or carry-on?  Brood no longer!  Biaggi's new PakSak Packable Backpack solves the problem.  It brilliantly folds into a small pack for travel and pops open into a handy backpack when needed.  A backpack can be much more comfortable on the shoulders and back then a traditional tote bag. Many features and benefits inside and out!
8. Buy a Motor Home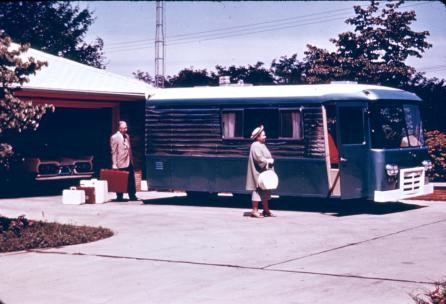 My dear and well-traveled friend Jane says that the best comfort travel tip she can offer is to just forget about all the above tips and buy a motor home! Ha ha ha, yes Jane, all of these handy tips and gadgets for traveling in comfort wouldn't be as necessary if one were traveling in a house on wheels! We hope our tips to travel more comfortably help you!
Vintage packing photo Cortezcoach.com, how cute!
Jill Yvette Dybdahl, President, LollyZip | April 27, 2018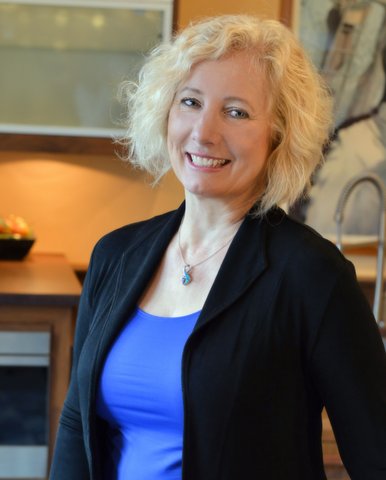 "Why isn't anyone making this?"  That's the question Jill asked herself a few years ago when desperately searching for a quality quart size travel kit that one could carry-on the plane. LollyZip was born!  Jill set out to design and manufacture a quality travel kit with easy to fill and easy to dispense bottles and jars all in a pretty quart size bag. LollyZip Sophisticated Travel Kits was launched quickly followed by other useful and beautiful travel products. Jill believes products can be as beautiful as they are functional.  Oh and why the name LollyZip? A lady close to Jill's heart, Lolly is her mother-in-law who loves to travel!