Best of Local America: Avoid Tourist Traps
Traditional American holidays can seem like tourist traps. Standing at the edge of Old Faithful, on the precipice of the Grand Canyon, or along Hollywood Boulevard with a crowd of tourists in Hawaiian shirts, cargo pants, dangling an assortment of cameras and children off their arms can feel like you're standing still with a photo screen flipping past you.
There are some secrets the locals will never tell you:, places you can go to feel the difference sunshine, the silence of the spot, and really get to know America's best travel locations and avoid tourist traps. These are what I know about classic domestic travel, and where I have felt the earth change.
Yellowstone
Jellystone-because you should be jealous you're not there- is a magical treat to see. There are colorful hot pots sprinkled with wild animals, and tall, lean trees that trim magnificent hills, plains, and mountains. It's a beautiful place to visit, to hike, and to explore. The whole park (and neighboring ones: Glacier and Tetons) are dotted with beautiful sites just off the main road, which means you might need to indulge in the great American pastime, a truck in order to access some of the treasures hidden off steep dirt roads.
For a quiet time, without a long trek into the woods, try these semi-hidden treasures. In Teton national park, crossing Jenny Lake on the ferry and taking the easy hour hike to Hidden Falls is still a popular tourist destination that is worth the trip. Jenny Lake is so clear that it's known to cause vertigo, so if you don't want to hop on the ferry, it's about a 7 mile hike around the lake. You could also take a drive on River Road, which pays off with fantastic views, but is unpaved.
When traveling toward Yellowstone, you can stop at Flagg Ranch, and jump into a few of the surrounding hot springs. It's a quite stop between Yellowstone and the Tetons that's out of cell service and rarely has Wi-Fi, but is fantastically green, and has hot springs you can actually hop into. Yellowstone is one of the best national parks to visit, and is a bucket list MUST, but it can be frustrating to be stuck on a road behind a freight-train-sized line of cars taking a picture of a single buffalo.
This is where the dirt-road capable vehicle comes in handy (it is in Wyoming after all). Go a little off-trail on scenic trips like Blacktail or Old Gardiner. Keep in mind that Yellowstone does close roads if there are any unsafe conditions — so if the road is closed, do not attempt to go through The whole area is perfect for hiking and getting away from crowds. Step away from the main attractions and see more of the park.
Texas Treats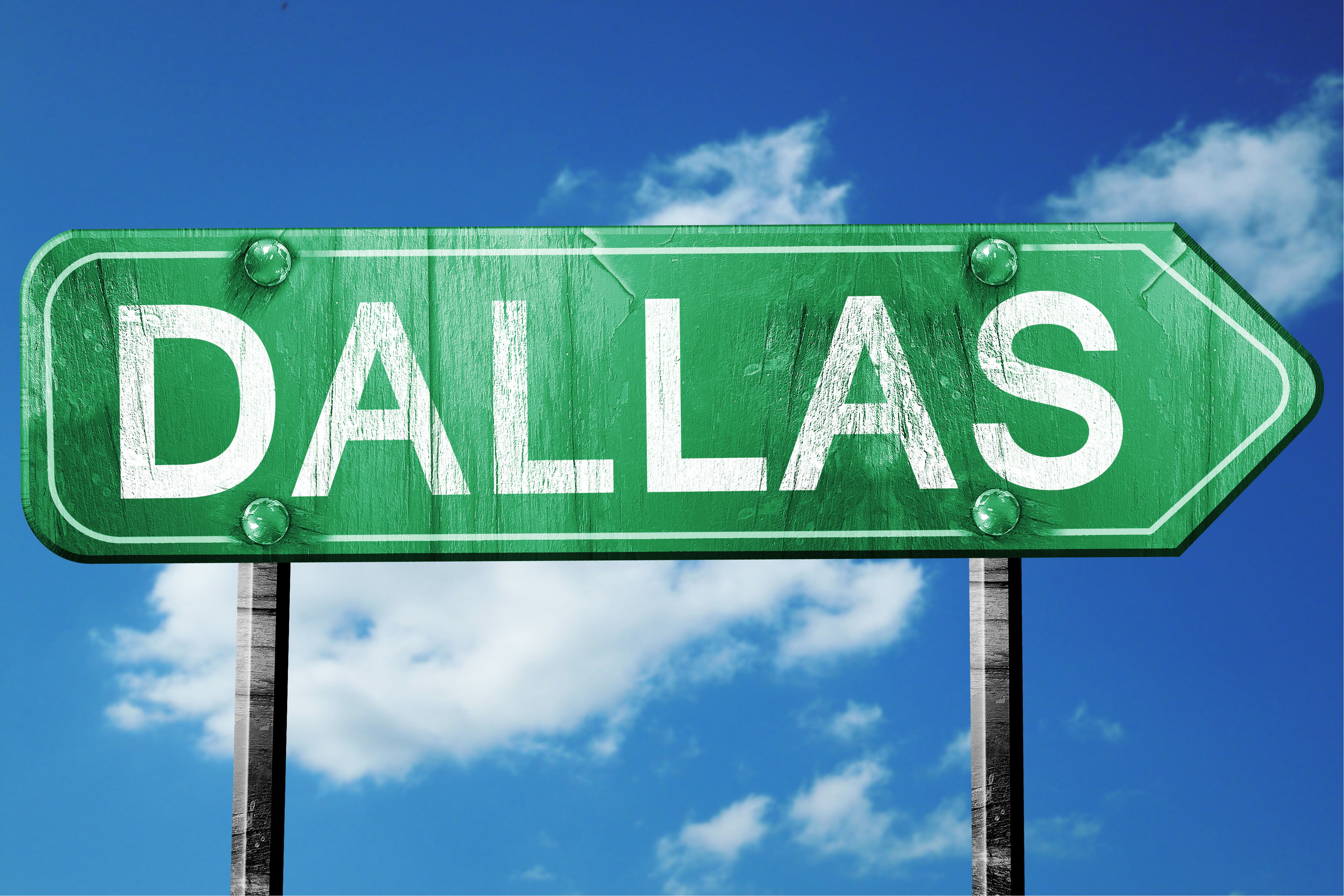 Texas is huge, beautiful, warm, and varied. The food in Texas is phenomenal, including authentic local foods like crawfish, barbeque and sweet tea; it's better you leave your diet at the borderline and bring stretchy pants. There won't be a day when there's nothing good to eat down in Texas. Outside of Dallas, there's barbeque at Fort Worth that will cause you to faint with flavor. Down in Corpus Christi, there's seafood straight from the ocean. Austin, the hipster capital of Texas, offers  a little of everything. If you're not trying local food when in Texas, you are missing out!
Fall Back in Florida
With the exception of America's favorite superhero, Florida Man, Florida can best be described as luscious. It has beaches and wetlands; it's temperate and full of oranges. Miami white sand beaches, theme parks, and the local's economical secret, Panama City, make Florida a perfect domestic travel location. There are beaches and wetlands to explore. Florida is all-around beautiful, from the islands off the tip, to the inland groves. Getting out of the busy cities, taking your time to relax is what Florida is about: a deep exhale, a drink on the beach, and a scream of excitement while riding a jetski.
Go to California; Stay Out of LA
California is a lot of fun; it has everything: deserts, lakes, oceans, mountains, snow lined hills, and forests. Name any type of natural environment, and California has it. Looking for a rain forest? Try the Redwood Coast, a temperate rainforest. Go see the hippy capital of the world in San Francisco, then go skiing the same day up in South Lake.
If you're looking for something further down the coast, San Diego brings the best of Southern California without the traffic and hustle of LA. There are many sites to see, including LegoLand, Seaworld, , and the Gaslight District. San Diego is the place to be in So-Cal. Stay away from the crowds, and the traffic, and actually enjoy the places you go. Relax a bit.
The City on the Swamp is Full of Gems
What American tour would be complete without a trip to our nation's capital?
None. No American trip would be complete.
If you are looking for the heart of America, it's right there in Washington D.C., tour the White House, see the Washington Monument, go to Lincoln sitting in his chair, and eat some soul food. The cherry bloom that happens in early spring is a fantastic time to visit, it's before the summer crowds, heat, and mugginess, but after the winter chill. Don't limit yourself to the national exhibits while there, there's tons of hidden gems to explore beyond Constitution Ave. There are 17 free museums, there is a thriving punk scene in Tenleytown, and the Eastern Market is 130 years old, full of producers, artisans, craftsmen, and butchers.
When traveling America, there are definitely some must-sees, the Grand Canyon, Old Faithful, Mount Rushmore, but don't let the main attraction hide the beauty of the region from you. Go out, explore, ask a local. There is a majestic America out there waiting for you to explore it, go for it!
Mary Grace | May 11, 2017
 Mary Grace lives in the beautiful Boise, Idaho. She loves hiking skiing, and everything in between. You can always tweet her @marmygrace, or email her directly at marmgrace@gmail.com if you have any questions, concerns, or  just want to talk about travel!