Our Top 3 Hiking Adventure Tips
So you signed up for a hiking adventure?  Now what?!  Now, you prepare! Here are our tips for your next hiking adventure.
So why should you prepare for your next hiking adventure?  While it is true that many people go on these types of adventure trips without much prep work, I guarantee they do not enjoy their vacations as much as they could.  Let me ask you this.  Would you like to feel confident, energetic, and ready to take on any challenge that comes your way?  Or do you want to feel tired, sore, and wishing your trip would come to an end?  I imagine you chose the first option.  After all, hiking adventure trips are often bucket-list items, and you want it to be everything you dreamed it would be!
To help you prepare for your adventure, here are the top three training tips:
Hiking Tip 1: Go Hiking!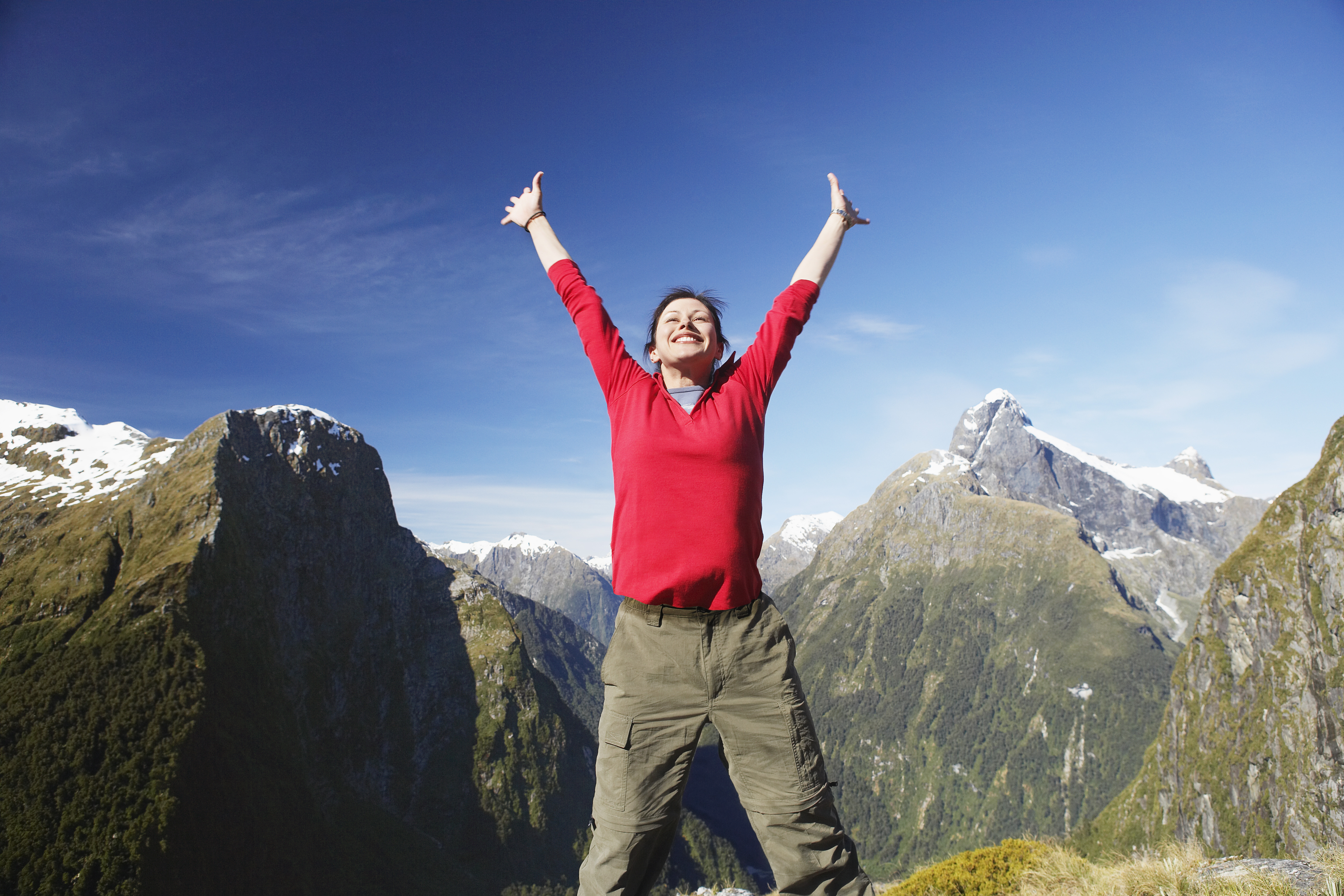 I know, it seems obvious.  However, you would be surprised how many people do not bother to do much hiking before their hiking-based trip!  The best way to prepare for something is by actually doing it.  The body responds to the specific stresses placed upon it.  However, the key is to do this gradually so that you do not overwhelm it, which we will talk about in tip 2.
In addition to hiking, think about what other elements you can replicate.  For instance, will you be wearing a pack?  If so, how much weight do you have to carry?  Even if you just have to wear a day pack with less than 15 lbs, you should use that exact bag and weight during your training if possible.
How about the weather conditions?  Will it be wet where you are going?  Snowy?  Then, get out and do some hiking in bad weather!
Now, I realize you might not be able to replicate everything depending on where you are going and where you live.  So to help with that, see our hiking adventure tip 3.
Hiking Tip 2:  Don't Hike Mountains On Your First Day Out!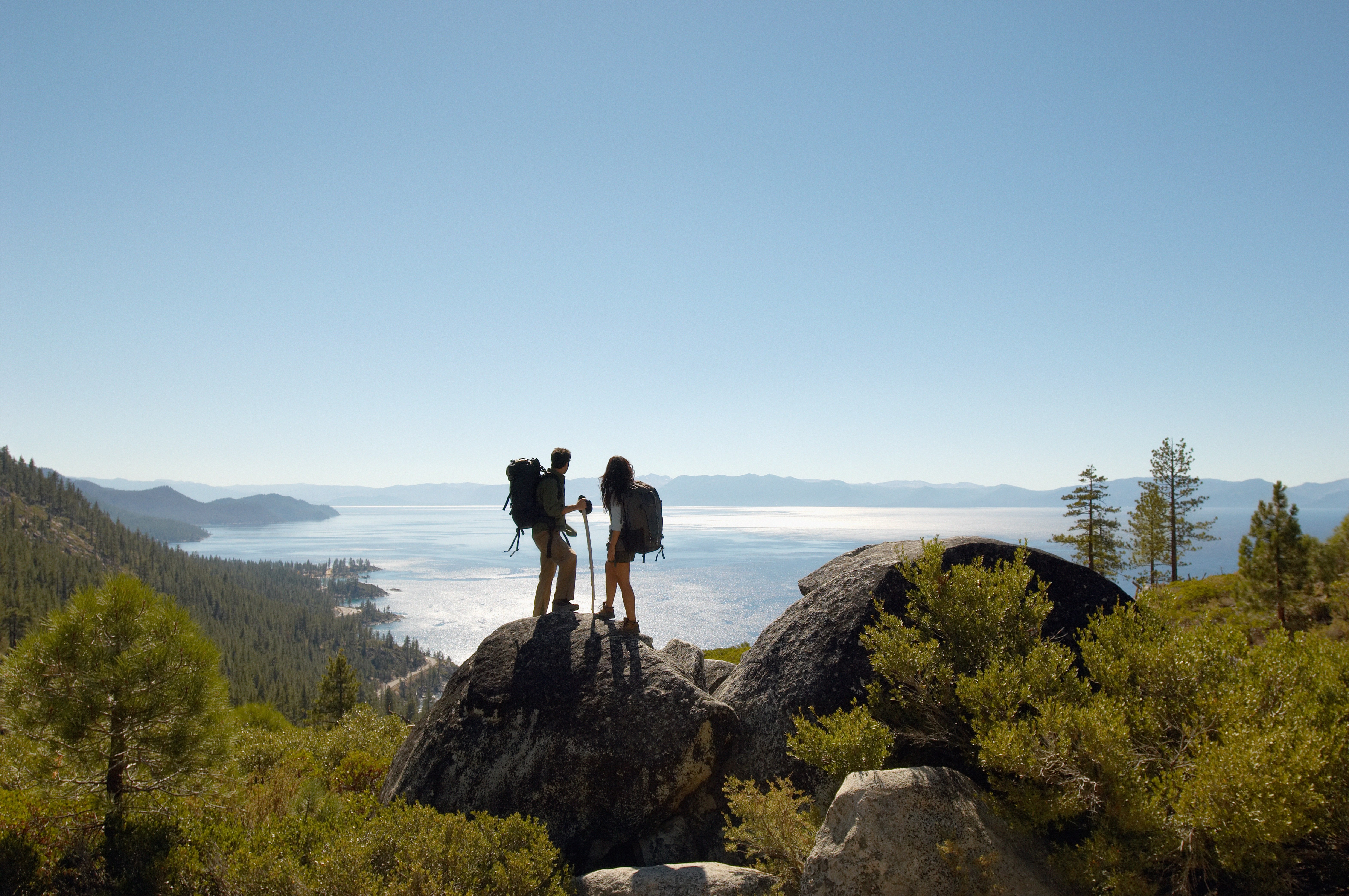 Another mistake people make when training is to go out on their first day and hike the most prominent mountain they can find.  As I mentioned in tip 1, the body responds best to gradually increasing difficulty.  After each training session, you want your body to recover and get better.  If you subject it to too much too soon, the body will break down, you will be very sore, and you may even get worse.
So how much hiking should you do on your trip?  Well, it depends on how many miles you will be doing on your journey.  Let's break it down a with an example.
Let's say you are going on a multi-day trek.  Each day you will be hiking about 6-9 miles at elevation.  You have three months to prepare.  Moreover, let's say that your schedule allows one hike per week on the weekend.  In three months, that is about thirteen hikes, but we will round it to ten since you probably won't be able to commit to all thirteen.  So you could start with a two-mile hike and then add a mile each time until you get to nine.  On the last couple, you could repeat the 9 miles, go a bit further, or do some back to back day hikes.  Pretty simple.
The same principle applies to your pack weight.  Start out just wearing the pack.  Then, add a few pounds each hike until you get to your desired weight.
What about the elevation changes?  In an ideal world, you will be able to do your training hikes at the same elevation as your trip.  However, this luxury is unlikely.   You have a couple of options here.  You could add more weight to your pack and do more mileage to make it more difficult.  Alternatively, you can use other types of training to make up for it, which we will go over in tip 3.
Hiking Tip 3: Cover All Your Bases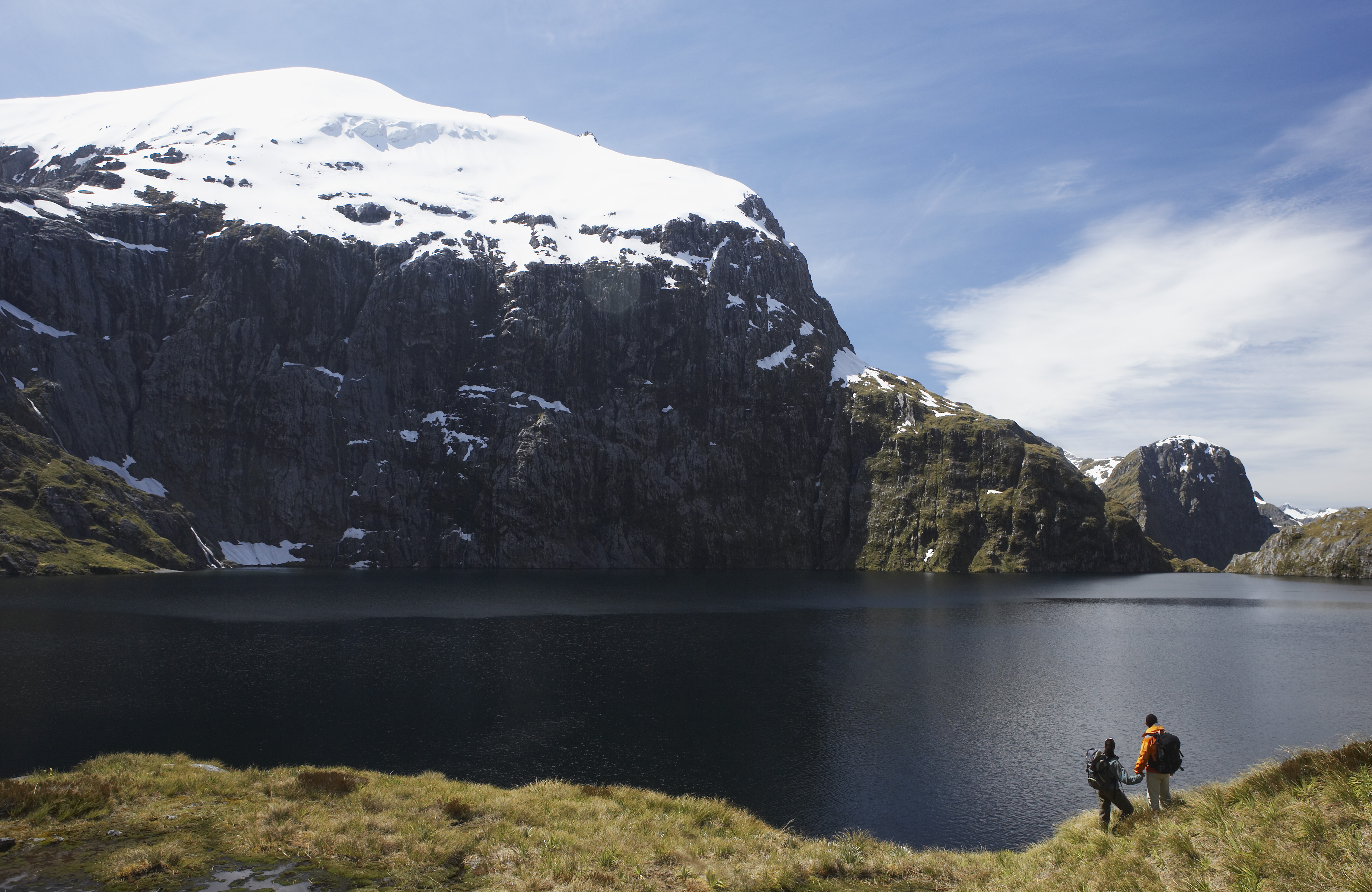 So what if you live in a city with no proper hiking within distance?  What if your knees when hurt going downhill?  What if you get back pain when carrying a pack?  These are all things you can address in your gym or home-based workouts.
If you are not able to do as much hiking as you need, then cardio machines will help.  Treadmills and steppers will be best.  You can use them for your mileage training but also work energy systems that you may be lacking.  For instance, if you are huffing and puffing after walking up a small hill, then you need to do some cardio conditioning workouts during the week.  Try interval training, where you perform a short time of high intensity followed by a rest period.  You can do them on cardio machines or use some simple body weight circuits like jumping jacks, squats, push-ups, and so on.  Perform these intervals two times per week.
If you suffer from knee pain, back pain, or don't typically exercise much at all, then strength training will be your friend.  Obviously, you will want to improve your leg strength, specifically your quadriceps.  You can achieve this through step ups, step downs, squats, lunges, and so on.  To work on your core strength, try stability exercises like planks, dead bugs, Pallof presses, rollouts, and so on.  To round out your program, add in some upper body exercises.  Do your strength workouts two times per week.
Hopefully, you will use these three hiking tips and subsequently have the best hiking adventure possible!  I know it can seem a bit overwhelming when thinking about all you have to do to prepare.  Just remember to start small, make it doable, and adapt your training to your unique ability level.  If you do that, I know you will succeed!
Kerry King-Rahn, Adventure Traveler Fitness | November 28, 2017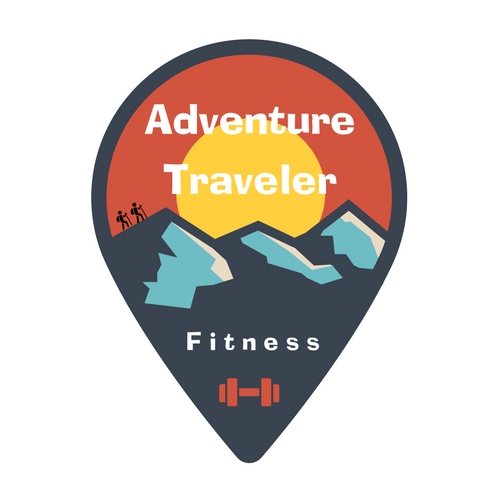 Adventure Traveler Fitness can mean the difference between having a fantastic adventure trip or a sub-par one.  They provide custom online fitness programs and expert coaching and support to make sure you not only complete your adventure vacation but conquer it to your fullest ability.  You can find more about them at www.AdventureTravelerFitness.com.