Top Ten Packing Hacks
Packing is one of the most dreaded parts of travel and our packing hacks will help you pack for your next trip. It's up there with waiting in line at security. From wondering if you're bringing too much clothing to worrying that your toiletries will explode at high altitudes, packing can be a hassle. Here are our top ten travel hacks, six for packing before your journey and four for your trip home that will mitigate these worries and more.
Before Trip Packing Hacks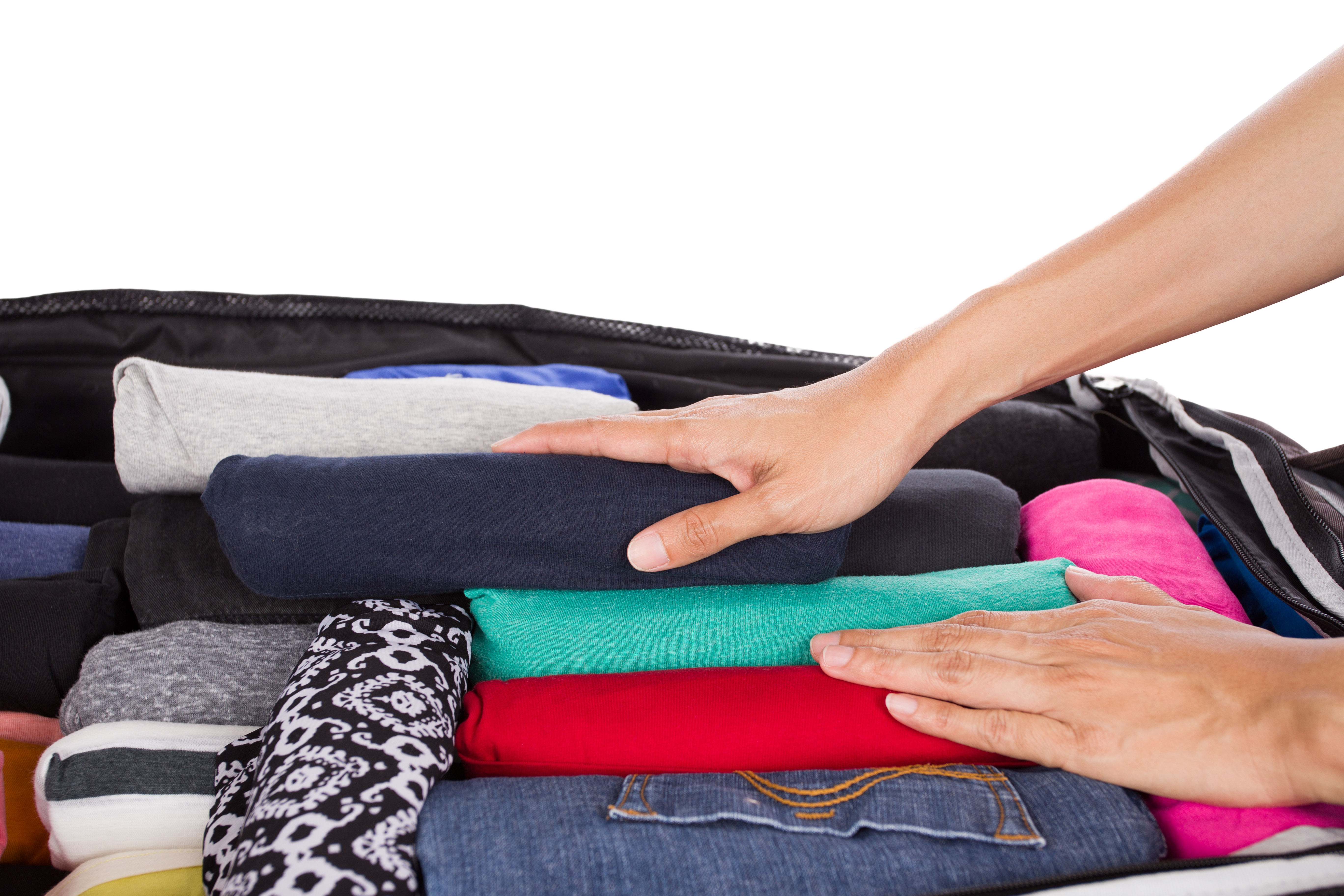 1. Pack Uniform Colors
Stick to a neutral color palette when choosing which clothes to bring. If possible, have every shirt you bring match every pant or skirt, so everything can mix and match. Coordinated pieces mean less clothing options you'll have to bring.
2. Layer in Dryer Sheets
Place dryer sheets between layers of clothing. When you unpack, your clothes will smell fresh and won't have that smooshed-bag and airport smell. (Find them for a dollar at any dollar store.
3. Secure Your Liquids in a LuxePak
Opening your suitcase to find your toiletry liquids have exploded is the most vexing packing problem.  Eliminate the entire issue with a LuxePak Personal Travel Case. It's a sleek, airtight toiletry case that holds three leak-proof bottles and your choice of a konjac sponge or loofah puff.  You'll be able to bring your favorite shampoo and not have it all over your clothes when you arrive.
4. Email Yourself
Scan your passport, drivers license, and plane ticket and email it to yourself. If your passport gets lost or stolen, you'll have the documents you need to obtain a replacement passport.
5. Print Out Address Labels
The art of writing a postcard and sending it to loved ones back home is almost gone. Yet finding a postcard in your mailbox from a friend writing from an exotic locale is still pretty cool, and much more personal than Facebook. You can easily resurrect this thoughtful gesture by printing out your recipients' snail mail addresses onto labels and keeping them with you while you travel.
6. Storage Compression Bags
Pack at least two unused plastic space saver bags in your luggage.
After Your Trip Packing Hacks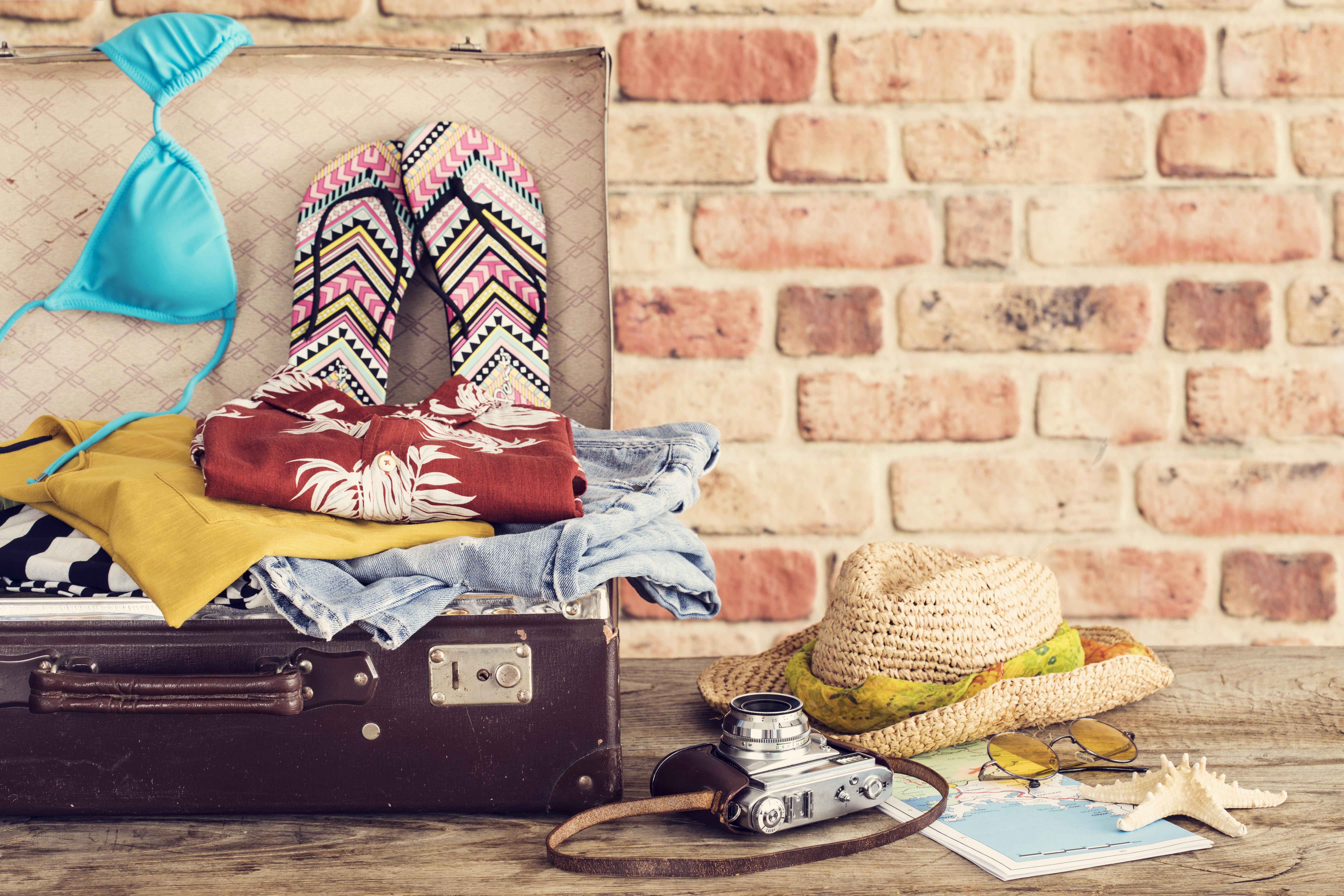 7. Pack The Night Before You Leave
No one wants to stop their fun to think about leaving the next day, but packing your suitcase the night before your departure will keep you from forgetting items, and it will lower your stress levels. It's no fun going on vacation only to be stressed the whole day of your return.
8. Use Your Compression Bags
Take out the space saver compression bags you packed. Put your clothing in, leaving room around the edges. If you put in too much clothing, they won't work.  Now, this step is important; don't seal the bag until you are absolutely certain you have finished packing and everything you want in the compression bag is inside it. The bags tend only to work well once, so if you try to open and close it multiple times, you may render it useless. (That's the other reason you always pack at least two compression bags, in case one doesn't work anymore.) Seal and roll the bags as per the directions. You should now have more room in your suitcase for souvenirs.
9. Use the Shower Caps
Use the hotel shower caps to cover your shoes before you put them in your suitcase to keep your clothes clean.
10. Keep Your LuxePak Stocked
Refill your LuxePak Toiletry Case when you get home with your shampoo, conditioner, body lotion, etc. It's easier to do it while you know what you need to refill. That way, when your next trip comes up, you can just grab it and go.
Use these packing hacks to make both ends of packing your suitcase go more smoothly. Enjoy your trip!
Marilyn Heywood Paige, LuxePak | May 24, 2017
LuxePak™ was designed by Dee Dee and Tom Niedzwiecki, two entrepreneurial travelers. Like you, they were tired of finding their shampoo and conditioner all over their clothes because the bottles exploded in their suitcase during a flight. They developed LuxePak™ to be a practical and beautiful solution to the vexing problem of exploding liquids. Like them on Facebook!
Come see LuxePak exhibit in Denver, LA, and D.C. at the 2018 Travel & Adventure Shows! Click here for more information