By Caroline Morse,
SmarterTravel.com
| May 5, 2015
While you're traveling, you're guaranteed to come in contact with numerous forms of bacteria and grime. From airport bathrooms, to hotel lobby bars and airplane tray tables, it's almost impossible to escape the grunge. So what can you do to prevent picking up some of these nasty germs? Wherever you travel, make sure you have the following nine items to help you stay healthy and clean.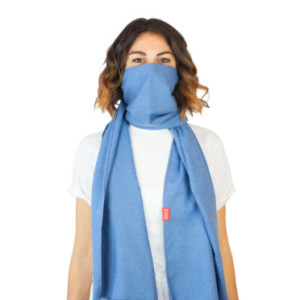 The Scough
You see it all the time – people walking around the airport or city streets wearing a surgical-style mask. Although effective, they draw attention and can be a little unsettling to be around. The Scough is a scarf containing a place for a carbon filter that you can pull over your mouth to avoid airborne germs.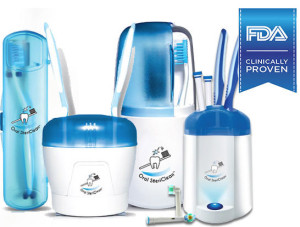 Toothbrush Sanitizer
Your toothbrush is a magnet for germs, especially while away from home. The Oral Stericlean destroys bacteria that have made its way to onto your toothbrush using UV light.
Grand Trunk Silk Sleep Sack
Hotel sheets can cause uneasiness even for the most experienced travelers. Climb into the Grand Trunk Silk Sack, which will guard you from any bedding that doesn't meet your cleanliness standards while traveling.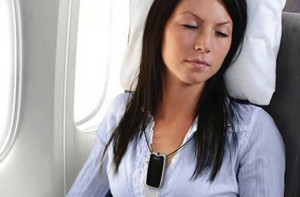 Travel Air Purifier
This traveling device is designed to be worn around our neck or attached to your travel bag, the AirTamer Travel Air Purifier allows you to have your own source of clean air wherever you go.
Travel Feet
You're going to Caribbean and slip on boat shoes that are perfect for the warm weather, just not perfect for taking your shoes off in the TSA line. To avoid travel germs, never touch the airport floor with your bare feet again by packing Travel Feet – disposable foot covers to keep germs and bacteria from coming in contact with your exposed feet.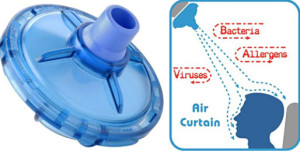 Plane Clean Air Filter
To avoid travel germs in the air, this portable air filter attaches directly to the nozzle above your airplane seat allowing you to breathe clean air while you fly. In fact, the Plane Clean gets rid of 99.5% of viruses and bacteria from the air stream.
Sanitizing Pack
When traveling, it's usually the smaller, common objects that contain the most germs – hotel TV remotes and phones, airplane tray tables, etc. The sanitizing pack has everything you need to beat the grime including various travel-sized wins and sprays.
Sanitizing Travel Wand
Tens of thousands of people have stayed in your hotel room and sat in your window seat. Use the UV Sanitizing Wand to destroy germs and bacteria on various surfaces throughout your travels.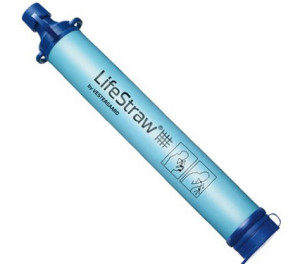 LifeStraw Personal Water Filter
Never worry about your drinking water again by using the LifeStraw Water Filter. This portable personal filter kills 99.99% of disease causing microbes that make contact with it.
Head Defender
Head Defender is a microfiber airplane seat cover that goes right around the headrest designed to protect your head from the germs that live on public seats. This barrier kills 99.9% of disease causing microbes that make contact with it.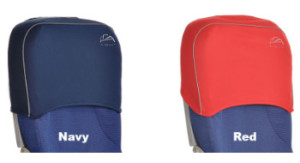 Did you find this article helpful? Visit SmarterTravel.com for more information. You might also like:
10 Germiest Places You Encounter While Traveling
9 Nasty Germ Zones to Avoid When Traveling
8 Disgusting Things Found in Airline Food