By Alan Feldstein, 
Owner, Infinite Safaris
| May 4, 2015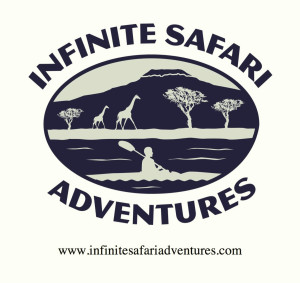 Part of the excitement of going on safari is being out in the bush amongst wildlife that is truly wild. We all want the safari experience, but we also want (OK I will speak for myself) a bed, hot shower and a toilet that flushes. So where will you be staying when you go on safari?
Many Types of Safari Tents
There are several types of accommodations available and a wide range of luxury within each type. There are lodges, which are permanent structures. There are seasonal camps where tens (wait, let me explain) are set up for the season and then removed. This is particularly true during the Great Migration in Kenya and Tanzania and there are also permanent tented camps as well. In South Africa you may find hotel-like rooms with A/C.
Now when I say tents I don't mean the kind where you crawl in and sleep on the ground. There are large safari tents with beds, hot showers and working toilets. They have all the creature comforts but are made of heavy canvas and beautiful decks, nice furniture and views of the bush. Safari tents are my favorite places to stay. Inexperienced safari travelers sometimes tell me they don't care where they sleep – but this is not some Western city where you can go out dining and clubbing at night and then crawl into bed at midnight. The camp experience is an integral part of the safari experience so you need to choose wisely. There is a wide range of options and prices. And while you don't need to (but can if you want to) stay at a 5 star safari tented camp, you can stay in a large, impersonal cinderblock structure that is completely out of place in the bush.
Safari Tents for the Safari Experience
Think Hemingway. When he went on safari he brought everything with him: bar, bath, etc. Now, it all just happens to be there for you. And in these safari tens, at night with just netting for windows, you can fall asleep to the sounds of animals off in the distance (or very close by – I have had elephants wander into my camp during breakfast, watched zebras run right by my tent and listened to lions at night). And no worries, the animals will both bother you nor come in asking if they can use your bathroom.
Infinite Safari Adventures creates custom wildlife and adventure safaris for its clients. Come on safari with us and experience the ultimate in attention to detail, responsiveness and care. Our philosophy is simple – we were once safari clients like you and we will treat you with the same high standards as we would expect ourselves.