By Alan Feldstein,
Infinite Safari Adventures
| May 6, 2015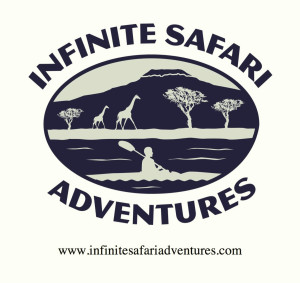 Last year someone called me and when I answered the phone she was in tears. She had simply become overwhelmed in trying to plan their African safari – where to go, when to go and most importantly, which safari company to go with. I told her to take a deep breath and tell me what was the most important thing to her. She told me she loved elephants. I told her about Tarangire National Park in Tanzania that has the second densest population of elephants in Africa. With that, she put her African safari in my hands and is now one of my best clients.
Safaris Are Not Your Everyday Vacation
Going to Africa is not like planning a trip to Europe. In Europe, you can rent a car, take a train and toddle around on your own. This is Africa – you need a knowledgeable, detail-oriented, responsive safari company that will make sure every detail is taken care of each step of the way.
It is easy for most safari companies, (at least the ones that are honest) to do a good job when things go well. But how a safari company reacts to things like lost luggage, missed connections, management changes in lodges and broken down vehicles (which should not happen if they are good vehicles and well maintained) is when a safari company really proves its value.
Don't Choose A Safari Company on Price Alone
No one should ever choose a safari company based on price alone. Like hiring a contractor to remodel your house, the cheapest bid is usually not the best person to hire. Low prices are tempting, but can also be a red flag. Do they use older vehicles or not pay or treat their people well? Do they use lodges and camps that are convenient or profitable for them but not for you? How are you supposed to know? OK, here comes one of my famous lists:
How responsive is the safari company? Are they easy to reach? Do they get back to you the same day? How thorough are their responses to your questions? Does it feel like they truly care or does it feel like they just want to sell you a trip?
What do their prior clients say? While sites like this one can be helpful in the weeding out process, ask them to put you in contact with some of their past clients. Do the discussions you have with them convey that they had an amazing once-in-a-lifetime experience? Or was it just a "nice" trip?
Does the safari company sound passionate about Africa and where they are suggesting? Have they been there themselves? Have they stayed at the places they are suggesting for you? Have they actually done the actives they are recommending for you? Do they personally know Africa? This is another topic to consider when you choose a safari company.
Do they give back? I think this is one of the most important tests in choosing the right safari company. It goes along with the passion mentioned above. Are they involved in conversation to maintain that wildlife and natural beauty that is there so that is lasts for generations to come?
Is the itinerary efficient and what is best for you and not what is easiest for them? Is the itinerary designed to maximize your time experiencing Africa as opposed to moving from place to place? Important questions to ask are what are the distances between each camp? Is there plenty of time for game viewing?
What does the safari company's itinerary include and not include? Make sure when you are comparing that you know specifically what is included and what is not.
There are many different types of African safaris to fit a variety of budgets. From a large group with a set departure date to a fully contained mobile camp that moves with you on your personal schedule, the choices are endless. Like my contractor analogy, I believe the best African safari company is a custom one, using lodging and an itinerary that best fits you. It gives you the schedule you want, you have your own guide and vehicle and you can work with your safari company to choose your accommodations based on budget and what you want to do. There is no specific departure date so you can choose a schedule that best fits your timetable and commitments as well as airline prices. It gives you the freedom and flexibility to have the best experience possible – isn't that what we are all after? We hope this guide helped you choose a safari company that will best suit your needs!
Infinite Safari Adventures creates custom wildlife and adventure safaris for its clients. Come on safari with us and experience the ultimate in attention to detail, responsiveness and care. Our philosophy is simple – we were once safari clients like you and we will treat you with the same high standards as we would expect ourselves.