By Charles McCool,
McCoolTravel.com
| May 8, 2015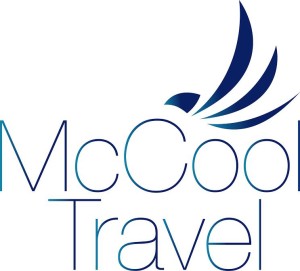 When you hear "Miami," you probably immediately think of sun, fun, glitz and glamour. Miami is a vibrant and tropical metropolis with something for everyone. Here are some places not usually highlighted in travel guides.
Schnebly Redland's Winery
Do a tasting at the southernmost winery in the United States and sample unique wines made from mango, guava, passionfruit and avocado (rather than grapes). They also have an on-site restaurant as well as a brewery.
Krome Avenue
Krome Avenue skirts along the edge of the Everglades from US-1 in Florida City to US-27 in Miami Lakes. The least crowded portion is north of Tamiami Trail (SW 8th St, aka Calle Ocho). The last time I drove on Krome, it was during Friday rush hour and there were only a few cars. You can bet that traffic on the nearby Florida Turnpike and Palmetto Expressway was creeping along.
Spanish Monastery
At your next cocktail party, impress your friends by saying you visited the oldest building in the Western hemisphere. The 12th century Spanish Monastery in North Miami Beach was dismantled and shipped from Italy and rebuilt on this site. The chapel and magnificent gardens are frequently used for weddings, photo shoots and TV shows, so you might stumble upon a celebrity or two. Nearby Reynolds Park is a suburban oasis where you might be lucky to see a crocodile. That's right, a croc (gators, on the other hand, are a dime a dozen).
Opa Locka
A grand Arabian-themed town was built during the roaring 1920's and nearly completely destroyed by a 1926 hurricane. About two dozen Moorish buildings survived, including what now houses Opa Locka City Hall. Opa Locka Airport was the starting point for Amelia Earhart's fated trip. Now, you can catch a discounted helicopter ride.
Rickebacker Causeway
Glorious nighttime views of downtown Miami and the kitschy architecture of Brickell Avenue are abundant along Rickenbacker Causeway between Miami and Key Biscayne. During the day, head out to Virginia Key mountain bike park, Key Biscayne and the beaches of Crandon Park and Cape Florida State Park. Tip: South Florida beach sand has occasional oil and tar which is easily removed with baby oil.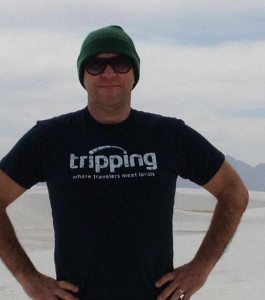 Charles McCool is a travel skills expert, author, trainer and blogger. Profiled in the World's Smartest Traveler series, his articles and travel advice have appeared in hundreds of sources, including CNN, Frommers and USA Today.