Our Vacation Travel Tips
It's time for a vacation? Hooray! Finally some time to relax. However, it's important to make sure your excitement doesn't interfere with your vacation preparation and you apply some of these vacation travel tips to your planning. It's far too easy to put a damper on the whole experience when you arrive at your destination only to find that you've forgotten that essential item (or 2) that you swore not to forget. It happens all to often among travelers, and it could easily be prevented. Ensure top travel preparation with this list of the 8 best vacation travel tips to keep in mind for your next vacation.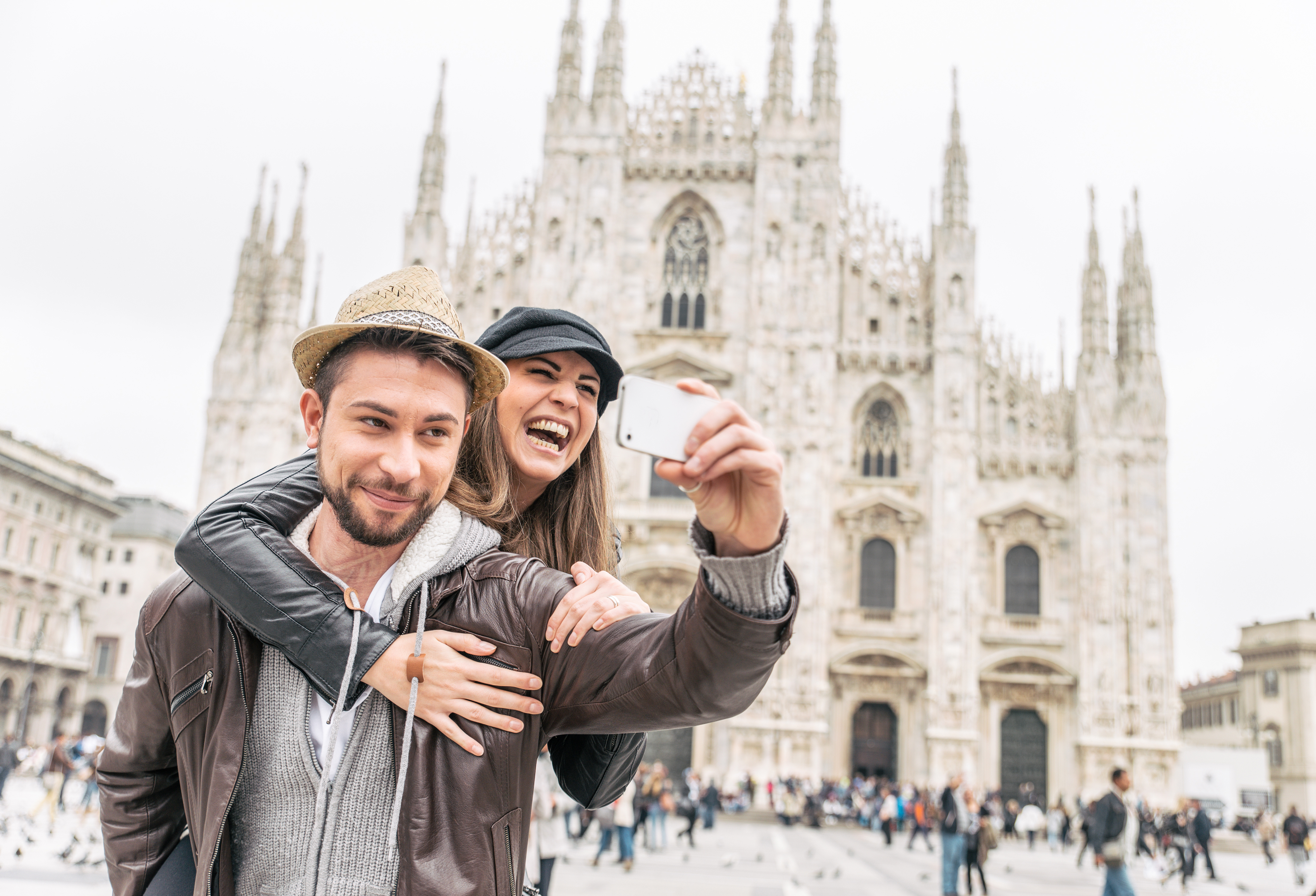 1. Traveling internationally? Learn the language.
You don't need to learn the entire language, but it helps to know a few important words. Some obvious must-know phrases to add to your vocabulary are "hello," "please," and "thank you." In addition to these, you may want to make a list of your own that you know you'll want to be able to use when you're there. For example, if "bathroom," "wine," "restaurant," and "beach" are priorities for you, it'd be wise to learn them!
Keep in mind that wherever you are, locals generally appreciate it when foreigners at least give their language a try. Don't be afraid to attempt to communicate with them. At worst, they'll laugh at you a little.
2. Don't skimp on travel insurance.
It's always worth it to buy travel insurance. It's best to be on the safe side and make sure you're covered. It's not uncommon for people to lose their luggage, get sick or injured, or even get robbed while traveling.
3. Make copies of your passport.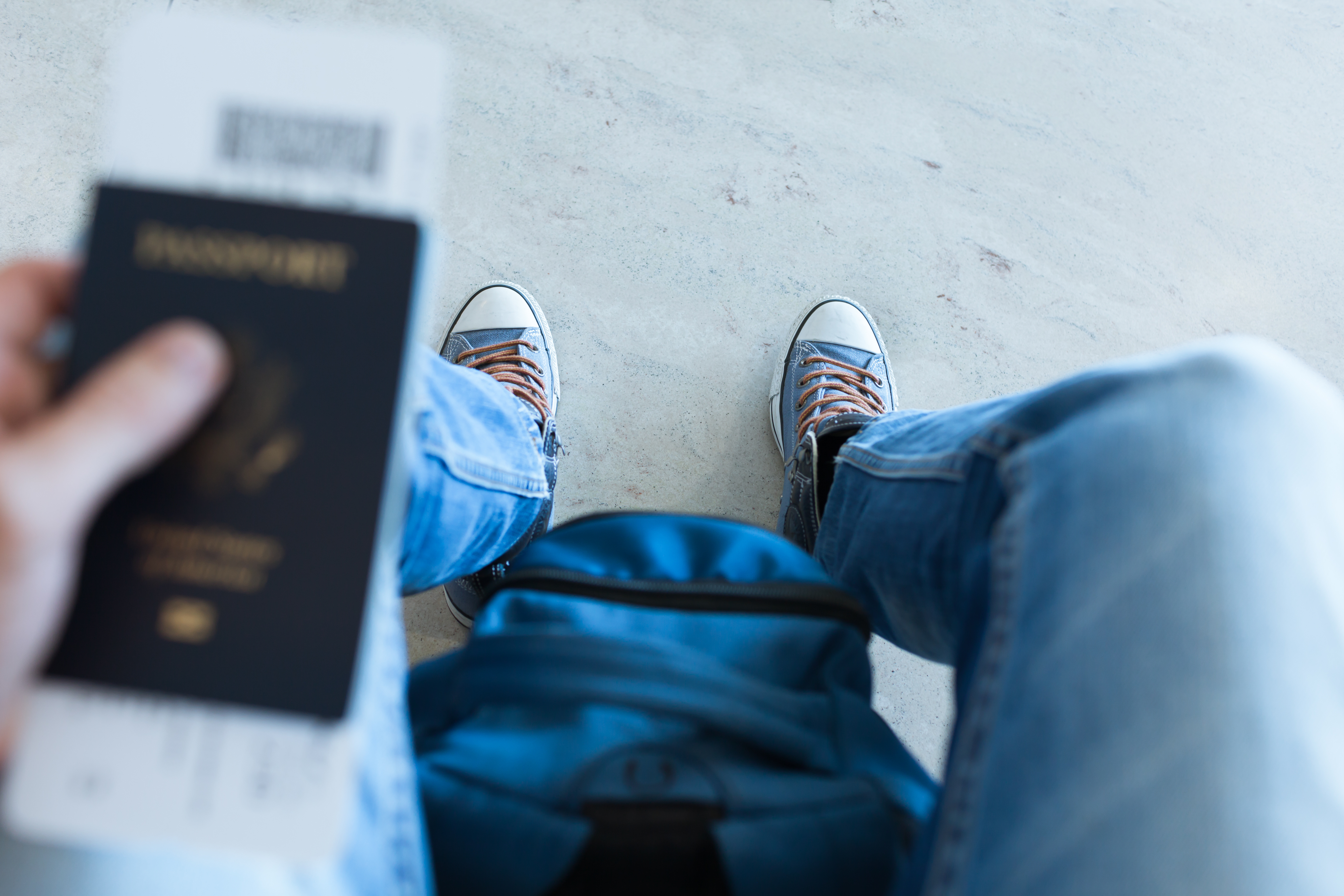 This is one of the most important vacation travel tips of all time. Consider your passport your very identity, because it basically is when you're traveling. Misplace your passport, and you'll be stuck wherever you are until you can get your hands on it again—or a copy of it. Additionally, you'll probably lose a couple thousand (at least) on the plane ticket you've already purchased.
We suggest making two photocopies of your passport. Keep one in a purse or carry-on and the other in another bag you'll have access to. In addition, scanning it and saving it on your phone is a must. You'll most likely always have your phone on you, and you won't need internet to access it if it's saved to your gallery.
4. Know your TSA guidelines.
If you don't know your TSA guidelines, you'll mostly likely have to either throw something away or leave something behind. Be sure to obey the TSA liquid rule that limits you to only bringing one quart-sized plastic bag filled with as many 3.4 ounce containers as can fit. Knowing these rules can really save you from wasting stuff, so make sure you read up! You can get an in-depth rundown of all the things you can and cannot bring right here.
5. Pack light but smart.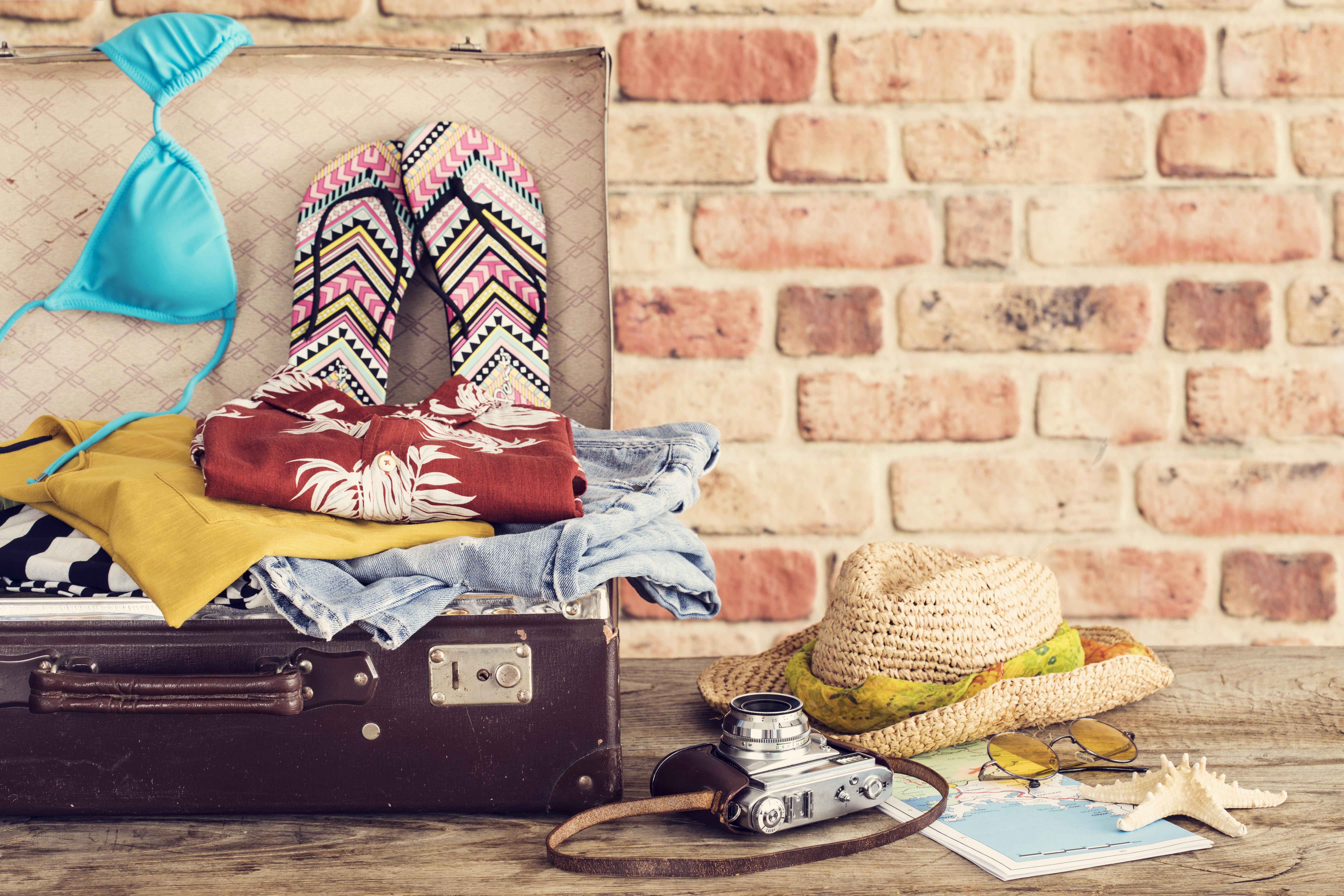 Packing light seems impossible sometimes, but let's be real: you most likely won't wear half of the clothes you want to bring. So, how do you pick and choose? Just pack the essentials, and you'll achieve packing light at the same time. Here are the items that we consider essentials and a vacation travel tip we find very important:
In fact, bring all your underwear. This is the one thing you want to pack a ton of—even if you don't think you'll actually wear them all.
Even if you're going somewhere that's freezing or you're traveling during the winter, there are still hot tubs. Bring it.
Sarong. These are basically huge scarfs that can be used in multiple ways. Whether you need to protect your skin from the sun, you're in a cold climate, or you spontaneously need a towel, this will undoubtedly come in hand.
Matching or standalone outfits.Don't bring a top unless you've already paired it with the perfect top, and vis versa. If you bring all your favorite tops and bottoms without making outfits out of them first, you'll end up overpacking.
One pair of every type of shoe.Shoes aren't the easiest items to pack, so you might as well make your life easier and only pack one of each type you'll need. For example, if you're traveling during the summer, pack one pair of sneakers, one pair of heels, and one pair of supportive sandals. This way, you'll be prepared for every activity and setting you find yourself in!
6. Take photos of everything
This could probably go without saying, right? And not just selfies (although we're sure you look amazing), but also of locals, unique restaurants and boutique shops, scary moments, exciting moments, funny things, and nature! Photos capture memories and experiences so you can keep them forever. So don't be ashamed of obsessively taking photos of everything!
7. Don't forget the camera charger or battery.
If you want to do number six, then you better remember this vacation travel tip. There's nothing worse than pulling out your camera to capture a perfect moment only to realize it's dead and you have no way of recharging it. This is especially soul killing if you're in another country that doesn't have a charger or battery that will work for your camera—and if it does, it's probably going to be costly.
8. Eat local food, recommended by the locals themselves.
Sure, websites like TripAdvisor and Yelp are extremely helpful for many things, including finding amazing restaurants. But why go where everyone else is going? Traveling is about discovering, whether it's an adventure in a new city or a vacation a beach on the other side of the world. Don't eat where all the tourists eat. Eat like a local! Discover delicious, strange food that others haven't by asking the locals where to eat and drink. This is one of those vacation travel tips that's not often talked about, but we promise that heeding it will make for the best experiences!
Arliss Veldhuizen, Trekbible | August 7, 2017

Trekbible is a travel website that covers everything from intel to inspiration. Their goal is to discover and experience all corners of the world and become better travelers, and then share those experiences and insights with their readers. Check out their website for expert traveling tips and guides, culture highlights, travel accommodations and deals, amazing attractions, and more.