Best Bang for Your Buck in Berlin – Berlin Money Saving Tips
Germany's capital city, Berlin, is both historically and culturally significant. In addition to a storied World War II history, this iconic destination boasts a modern revitalization that attracts visitors from all over the globe. With a booming arts scene, exciting nightlife, and approachable culinary options, a visit to Berlin can easily cost a small fortune. So what's a frugal traveler to do on a limited budget? Here are our Berlin money saving tips:
Start off by scheduling your visit in early spring or late fall to avoid the summer tourists and Oktoberfest crowds. Have a look below for a budget-minded guide to Berlin and our picks to stretch your hard-earned cash in this incredibly rich German city.
Travel Like a Local

Image via Flickr by Alexander Steinhof
Traveling like a local is our first Berlin money saving tip. Roughly the size of NYC, Berlin is vast and well-connected by public transportation options such as the U-Bahn. For as little as 30 euro, visitors can get weekly passes offering unlimited travel in certain zones. Walking is the least expensive choice for transportation because it's free, but you can also bike throughout Berlin for as low as 8 euro per day. Not only do you get to see more of the city's sights by bike, but you also get in some exercise and look like a local. Check out Free Berlin for the latest rates and discount options.
Eat Like a King; Pay Like a Pauper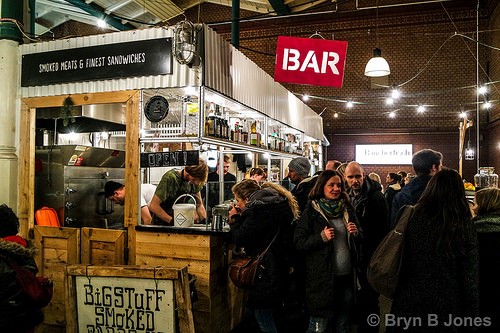 Image via Flickr by Bryn B Jones
There's no shortage of incredible German food to experience while visiting Berlin. To get the most out of your moolah, drink beer instead of water and search for the areas that surround train stations and student zones. You'll find authentic Turkish kebab shops and food trucks that offer incredibly cheap yet high-quality eats.
For a bit more money, check out Berlin's popular street food hall, Markthalle Neun. Here you'll find dozens of food truck-style restaurants under one roof, where the average price per dish is between 4 and 6 euro. Visitors rave about the bratwurst sausages, burgers, and wine selection.
Memorable Museums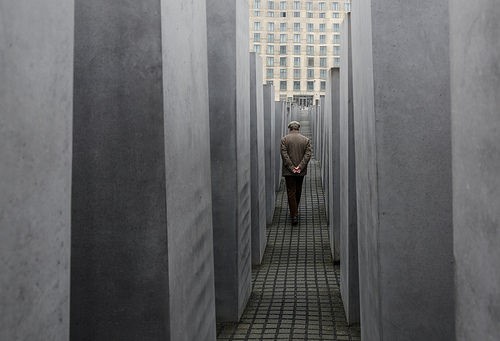 Image via Flickr by AstridWestvang
There are well over 100 museums in Berlin. Depending on your interests and what you're looking to spend, you have some affordable options. Consider purchasing the three-day Museum Pass Berlin. With free admission to over 30 museums, this pass will save you a considerable amount of cash. If you're a student or a senior citizen, speak up! You qualify for a hefty 50 percent discount.
Alternatively, if you're seriously pinching pennies and looking for another Berlin money saving tip, Berlin offers free entry to many of its most popular museums. Check out the Berlin Wall Memorial, the Holocaust Memorial, the Daimler Art Collection, and the Jugend Museum.
A visit to Germany would not be complete without a stop in Berlin. With its vibrant cultural connections to the present and the past, Berlin is notable for being the centerpiece of social progress in Europe, in stark contrast to its sad history during World War II. A trip to Berlin will leave a lasting impression on your heart and mind, and if you do it on a budget, you'll have that much more money left over to experience the rest of what Europe has to offer.
Leah van der Kooy, DanvanderKooy.com | August 2, 2017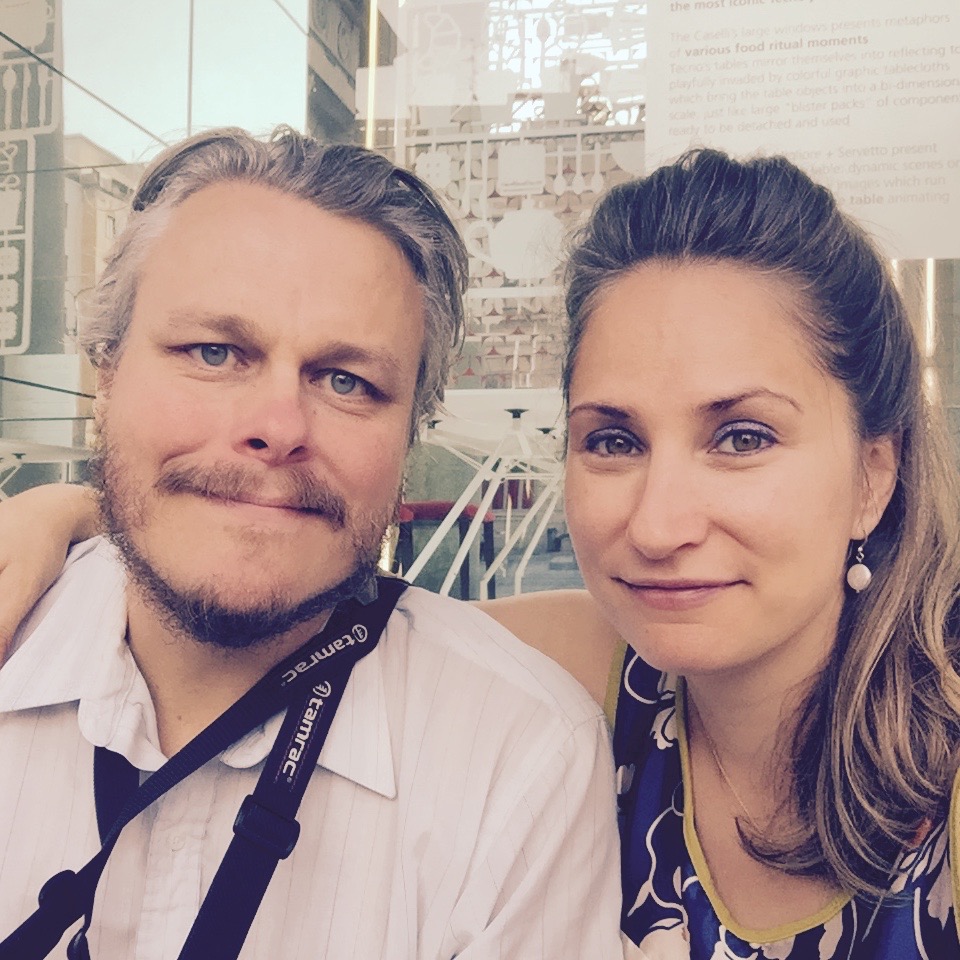 Dan and Leah van der Kooy have been traveling the world full-time since May 2015 and are currently based in The Netherlands. Having sold all of their possessions, home and car, they set off for a life of adventure in the attempt to find a slower pace of life and more time to enjoy the things they love best. Eating well, cooking, frugal living and taking time to live life purposefully are at the center of their travel pursuits. Dan is a freelance video producer for CNN's Airport Network in Atlanta and Leah is a yoga teacher and an international school counselor. You can follow them at www.danvanderkooy.com and on twitter @danvanderkooy.