Protect Your Eyes While Traveling: The Perfect Pair of Sunglasses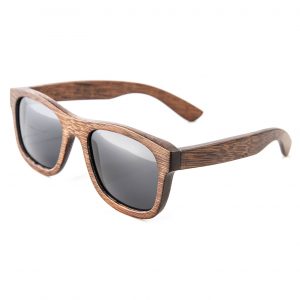 Sunglasses are worn often times as stylish accessories, however, let's not forget the most important factor about them: to protect your eyes! The sun's rays are just as bad for the eyes as they are for the skin. Sunglasses are stylish, but if they're not giving you full protection from UV rays, you'd better get a pair that does. If you're still squinting through your sunglasses on a sunny day, it's time to toss those aside and get serious about protecting yourself from the sun. Check out these tips on what to look for in a pair of sunglasses and why it's important to invest in a pair to protect your eyes.
Why You Need to Wear Sunglasses
As said above, the sun's rays are just as bad for the eyes as they are for the skin! Although it's important to apply sunscreen to protect your skin from burning, don't forget about protecting those things you see with. Some of the sun's effects on the eyes include:
-Photokeratitis, sunburn of the eye.
–Cataracts, the progressive clouding of the lens of the eye
–Macular degeneration, the leading cause of blindness. Damage to the nerve cell in the macula can dull colors and blur fine detail in your vision.
–Cancer of the eye, eyelid, or nearby skin.
–Pterygium, a growth on the eye's surface that can itch, swell, and become irritated.
Did you know that people with blue eyes are more at risk for UV damage than those with brown us? Regardless of your eye color, be sure to keep those beauties safe by wearing the right pair of sunglasses! Protect your eyes!

What to Look For
1. Protection
You can't just pick up any pair of sunglasses and assume that they offer your eyes the protection they need. When looking to buy sunglasses, you should look for ones that block 99% to 100% of UV rays. Of course, you want them to look great too.
If you're planning to travel to a tropical place or anywhere that might be extra sunny, it's crucial that you go prepared with a good quality pair of sunglasses that will protect you from the sun's harmful effects. One brand, Amevie, offers stylish sunglasses that have 100% UV blocking lenses. Your search for the perfect pair of sunglasses might be over.

2. Waterproof
There's no point in investing in a good pair of sunglasses if they're going to get ruined during your next pool day or beach visit. Amevie sunglasses not only have 100% UV blocking lenses, but they also have high quality hinges and are made out of waterproof bamboo wood. Planning on going to the beach? No worries, these puppies are waterproof.
You might be thinking, "Bamboo?! That's no good for the environment." Actually, bamboo is very sustainable. Bamboo grows grows rapidly in vast areas around the globe and is super hearty. After harvesting, bamboo doesn't need to be replanted, shooting right back out of the ground where it was cut. Compared to hardwood trees, requiring 25 to 70 years of growth, bamboo can be harvested in a speedy 4 to 5 years. Bamboo sunglasses: a product that satisfies without sacrificing. You can be Eco-friendly and stylin' at the same time!
3. Quality
Each pair of Amevie sunglasses have high quality hinges, are durable, lightweight, and fit wonderfully. The product comes with a microfiber pouch and cleaning cloth, a foldable case, and box. I must say, the foldable case is very cool, and perfect for storing in your beach bag to save room. Amevie also offers a variety of colors and styles, so you'll look great while blocking the sun from damaging those eyes. Amevie glasses are great to protect your eyes while travleing.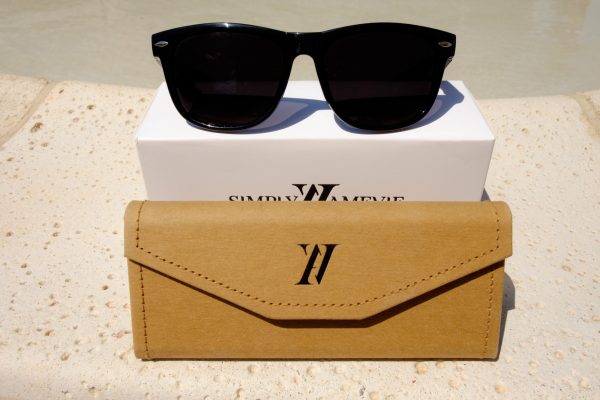 Check out Amevie's sunglasses here
Buy a Pair, Give a Pair
For every pair of sunglasses you buy, Amevie gives a pair of eyeglasses to a child in need. The idea is to work towards a world in which no one is needlessly blind or visually impaired, just because of the unfortunate circumstances that surround them.  Now that's a reason to buy a pair of sunglasses. Fashionable, protection and helping a child in need? These sunglasses are a hit.
Ana C., Amevie | July 31, 2017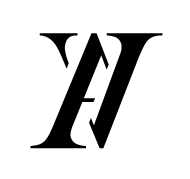 Amevie is a Canadian lifestyle and sun-care brand that cares. With the support of dermatologists, chemists and top manufacturing facilities in Canada and US we are able to bring new products to the market so everyone can safely enjoy life when it's most beautiful, on bright sunny days.
Ana C., the founder of Amevie, says "After finding out that I have Cutaneous Lupus and that I needed to alter my way of living life in the sun, I decided to build the world's first sun-care company that empowers people to love their lives in the sun, worry-free. With any Amevie product that you purchase we give back to charity, to ensure that others have access to healthcare."
Check out all the styles and designs they have to offer: Amevia.com
Follow them: @simplyamevie: Facebook, Instagram, Twitter