World's Weirdest Toilets: What to Expect
When it comes to toilets, they certainly are not the same in every country! For example, the leading country in technology, Japan, has toilets that are a lot more high-tech than you'd ever imagine. Fast Cover looked into some of the most interesting toilets around the world. This infographic examines some of the most interesting and unique bathroom experiences travelers can expect to encounter. Check it out and know what to expect during your next international trip!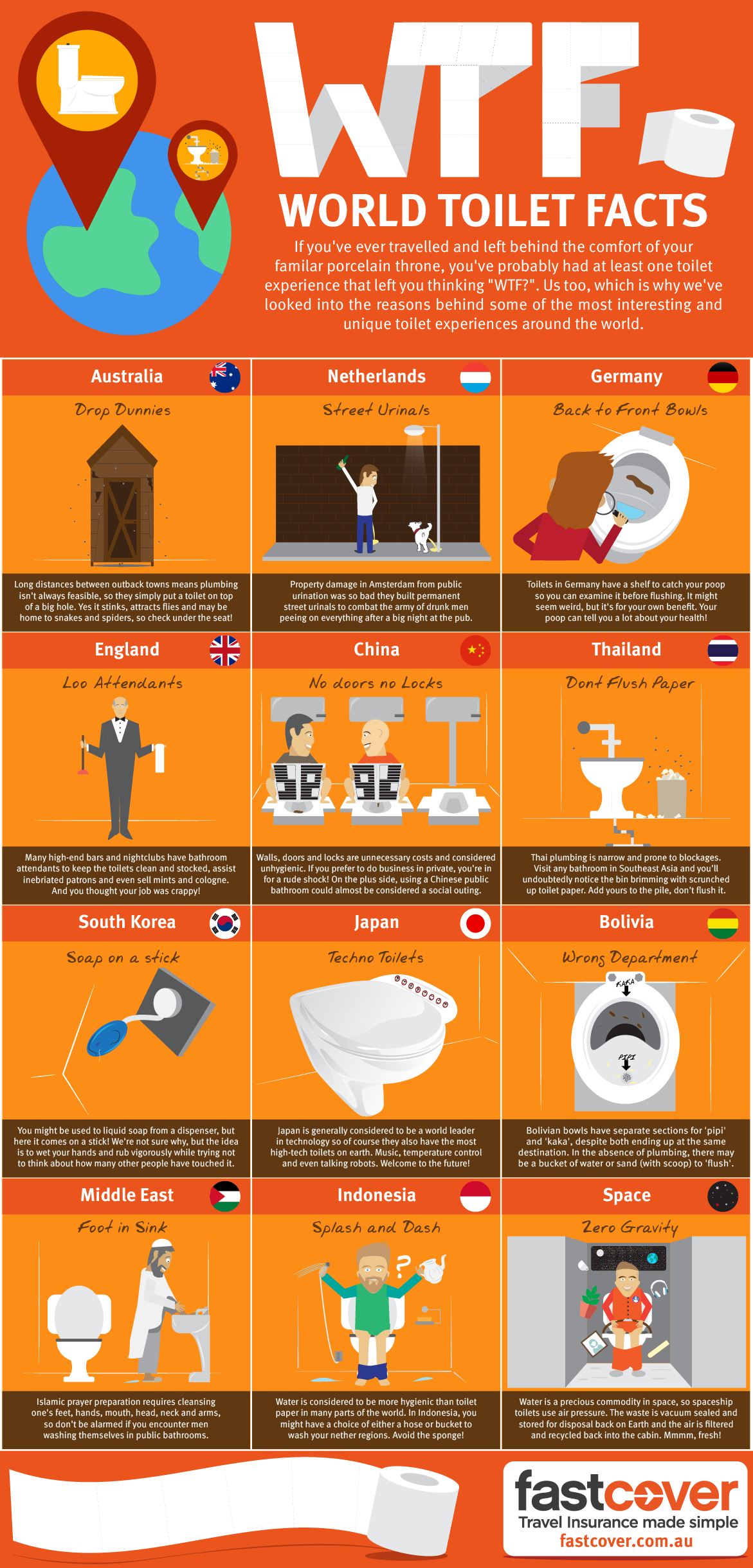 Fast Cover | August 22, 2017
Fast Cover is an Australian travel insurance company that has been providing cover to Australians of any age since 2010. Their aim is to make getting travel insurance simpler. The company has experienced rapid growth due primarily to the philosophy of making travel insurance easy to understand, quick to get and of the quality travelers deserve.