I love skiing and planning a winter ski getaway can be a fun task. While Colorado has plenty of ski resorts (Vail/Steamboat/Breckenridge), consider some lesser-known options before booking your next trip. Here are my top 5 off-the-beaten-path ski vacations.
1. Big Sky – Montana: For those that crave the big mountain skiing, but hate the long lift lines–Big Sky is perfect for you. There are 5,800 acres across 4 mountains with 40 percent of runs for beginner and intermediate skiers and 60 percent for advanced (18 percent double black diamonds). Because it's less crowded than Colorado resorts, you'll spend less time in traffic getting to and from the resort and in lift lines, and more time enjoying the slopes. Be sure to spend an evening or afternoon in Bozeman, a relaxed yet fun college town where the airport is located.
2. Loon Mountain – New Hampshire: While New England skiing can't compare to skiing out west, I was born and raised in New Hampshire, so I have to include Loon Mountain on my list. Growing up less than two hours from the White Mountain National Forest, skiing at Loon brings me back to my childhood. This is a great place to ski with your kids–they offer lessons starting as young as 3 years old. There's more than just skiing too. Loon offers tubing, cross-country skiing, ice skating, snowshoeing and a winter zip line.
3. Snow King – Jackson, Wyoming: Jackson, Wyoming is an adorable, old-west town with an incredible backdrop of the majestic Grand Teton mountains. It is truly breathtaking at any time of year. According to locals, Snow King is the best place to ski here. Plus, it's the only place that offers night skiing.
4. Ski Brule – Michigan: With plenty of beginner and intermediate runs as well as tubing, Ski Brule is a perfect family destination. Built in the 1800s, the Homestead Lodge, is a nice, cozy spot to unwind and enjoy some apres ski after a long day on the slopes.
5. Arizona Snowbowl –  Arizona: Arizona isn't just a hot desert or home to the Grand Canyon–it's an adventurous ski destination!  Established in 1938, Snowbowl sits on the massive San Francisco Peaks (9,500 feet above sea level). It's located just 14 miles outside of Flagstaff, 2 hours from Phoenix and 70 miles from the Grand Canyon. Hit the slopes for a few days then get your tan on in the desert just a couple hours away…a trip to Arizona has it all!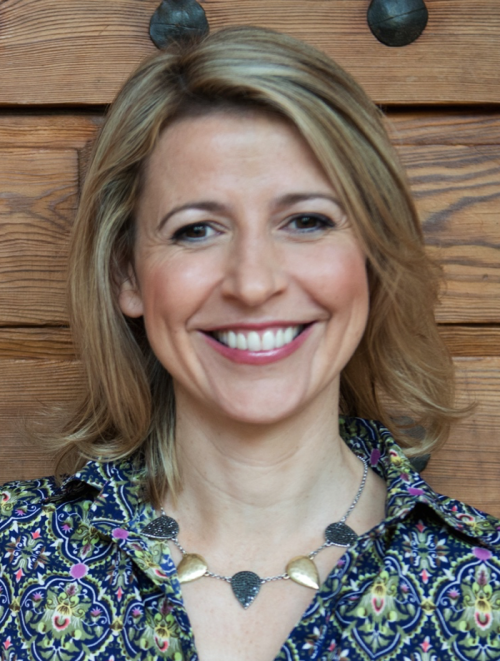 Over the last 13 years, Samantha has traveled around the world visiting over 220 cities in 49 countries and 30 of the United States creating over 160 hours of programming (and counting). After all of that traveling she reluctantly accepts her title as a travel expert, preferring jokingly the more humble title of Travel Goddess. Currently, Samantha is the co-host of Travel Channel's new show, "50/50."
Samantha Brown, Samantha-Brown.com | January 13, 2016