Best Travel Pants
Travel pants are something that every traveler should invest in if you want a pair of bottoms that offer the same kind of comfort that your ugly sweat pants have, without the "ugly sweat pants" look. Anatomie and Bluffworks have created the most comfortable, while still fashionable pants for the regular traveler.
Travel Pants For Women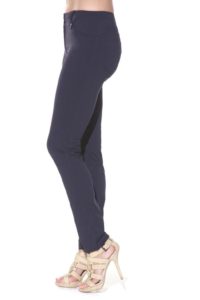 Anatomie's pants are revolutionary for the traveling woman. Not only are they extremely comfortable to move around in, they're also trendy and can be worn for any occasion. Also, no ironing required! These traveling pants are made of material that keeps them wrinkle-free. Comfort, style, and effortless? These pants are a must!
Wear Them For Any Occasion
Dress them up or dress them down. These pants can be worn with simple tops for casual outings, or upscale tops for a high-class night out.  Because these are made for travelers on the go, you can plan on being comfortable no matter the occasion.
Wrinkle-Free

Never worry about perfectly folding up your pants again, or panic about the possibility of wrinkles or irregular creasing. The material used for these soft and comfortable pants literally shakes out wrinkles, leaving them ready to wear as soon as they are pulled from your bag (regardless of how they might have been packed in the first place).
Breathable and Light
Why be miserably hot and sweaty on long summer days while wearing generic pants? Anatomie has composed each of their models of travel pants to be comfortable, breathable and most of all, lightweight.
Travel Pants For Men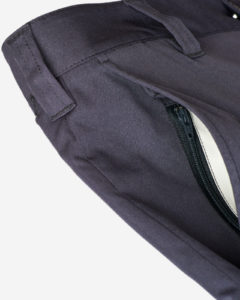 Find comfort in every step with Bluffworks travel pants. They're lightweight, versatile, and come in a variety of styles and designs. From work, entertainment, or travel, these pants are an excellent addition to your clothing line. Look good while on the go, and feel good too!
Security
Bluffworks men's travel pants are made to keep your personal items safe while traveling. An internal security pocket is hidden and is large enough to hold anything that you need, including a passport or a large wallet. The internal security pocket is located in the front for easy access while on the go. The rear pockets allow you to carry oversized items as well. There's also a discrete side pocket that's easy to access. Items like keys and security badges can be attached to a hidden loop clip.
Convenience
Pack these pants into any type of luggage carrier! No need for ironing or washing once you take them out, just put them on and go! Once it is time to wash them, just throw them in the washing machine! No dry-cleaning needed. The best part – you don't even need an iron!
Comfort
These pants can adapt to any type of environment, meaning they can be worn in the coolest or warmest of places. They can even be worn in the rain, as they are made of a water-resistant material. They're also made out of stretch fabric to achieve a contemporary look that's still comfortable.
Jamie Larounis, The Forward Cabin | September 13, 2017
Jamie Larounis is an avid traveler, blogger and miles/points educator. Traveling well over 100,000 miles a year and staying in hotels for over 100 nights, he leverages miles, points and other deals to fly in first class cabins, and stay in 5-star hotels. His blog, The Forward Cabin, shares his experiences, musings, reviews, tips, tricks, resources and industry news with you, the fellow traveler.