By
TripleLights.com
| February 26, 2015
Between the end of March and the first week of April, clouds of pink petals cover the landscape in Tokyo, Japan, as every town, city and village indulges in days of hanami or Cherry Blossom Season. Flower viewing parties are held to celebrate Japan's most iconic season, as citizens spend their time hosting and attending flower viewing parties with friends, family and loved ones.
Where To Go
Tokyo
Tokyo boasts a variety of viewing locations for every time of viewer. The most common spots are Ueno Park, Yoyogi Park, Shinjuku Gyoen and Chidoriga-fuci (next to the Imperial Palace). Hamarikyu Garden and Rikygien provide suitable locations for a quieter environment.
Kyoto
Maruyama Park, next to Yasukuni Jinja, is the most popular spot. For a more in-depth look at Hanami spots in Kyoto,
When To Go
Tokyo: March 25th – April 10th
Blooming starts March 25th and is best around April 2nd.
Kyoto: March 27th – April 12th
Blooming starts March 27th and is best around April 4th.
Osaka: March 27th – April 11th
Blooming starts March 27th and is best around April 3rd.
Nara: March 29th – April 14th
Blooming starts March 29th and is best around April 4th.
Kanazawa: April 4th – April 18th
Blooming starts April 4th and is best around April 9th.
*The above dates are based on historical research and exact dates may change due to weather.*
What to Bring 
Setting up a picnic for your family and friends? Click here to access TripleLight.com's Hanami checklist!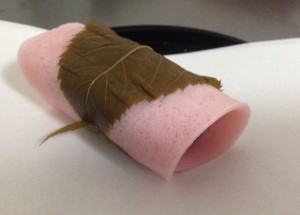 Who to Bring
Although daytime festivities are great for the whole family (especially those with children), there are nighttime activities that aren't exactly suitable for family gatherings. Just like many after-hour events, the combination of celebrations and alcohol can cause things to get a little bit out of hand.
Common Etiquette and Manners
Clean up your mess before you leave the premises. Bring a trash bag and keep your area tidy. If you're setting up a picnic, check the area that you're thinking of setting up in to make sure that you're allowed to be in that location. Take the time to reserve a spot for your party with your mat and supplies, but don't take more space than you need. Remember, there are many people and groups who would like to enjoy the sakura blossoms just like you!
Other Tips to Remember
Public restrooms can get incredibly busy during the Hanami season as there are usually long waiting lines. Find a washroom before heading to your selected area and use that as your designated restroom throughout the day and night.
You can always visit restrooms of convenience stores, but just like most countries, you will be required to make a purchase.
To learn more about Japan, plan your perfect trip and buy personal guided tours, visit TripleLights.com, where you'll find the most authentic, reliable and extensive online travel guidebook available in English.