The Lone Star State: Five Dallas Destinations Worth Seeing
You may have all heard that everything is bigger in Texas — and well, Dallas does its best to fulfill that promise to visitors. The city of Dallas has something for everyone. Whether you're visiting for a business trip or just to get away, Dallas is a city that offers a unique blend of Southwestern warmth, old western attractions, and lots of entertainment. Below are our top 5 Dallas Destinations to see.
Dallas, Texas is a legendary place with a past and present that's rich in culture and attractions for visitors to experience. The "Big D," for example, is famous for its contributions to popular culture – notably the Cowboys and their cheerleading squad, and Dallas, the TV series. These days, the city is well known for its modern and postmodern architecture, as well as gothic revival architecture. Visitors can enjoy art institutions like the Dallas Museum of Art, the Crow Collection of Asian Art, and the Nasher Sculpture Center. The city is also home to numerous parks that provide outdoor activities such as cycling, swimming, tennis, and golf.
Places to Visit in Dallas
1. Dallas Zoo
This famous zoo is a 106-acre park housing more than 2,000 exotic animals from over 400 different species in a variety of habitats and is our among our top Dallas Destinations to see. Going to the zoo is never a bad idea for a family vacation. This fun attraction, just three miles away from the city center, was established back in 1888, making it one of the oldest zoos in the United States. Focusing primarily on two major areas, Zoo North and the Wilds of Africa, the zoo also includes highlights such as the Children's Zoo, Koala Walkabout, and Chimpanzee Forest. Another part of the zoo people love, kids especially, is the Zero Gravity Thrill Amusement Park, a fun theme park that supplies enough bungee jumps and free-falling rides to keep kids occupied for countless hours.
2. Explore Art Dallas Destinations
Opened in the early 2000s, the Nasher Sculpture Center became home to the first collection of modern and contemporary sculptures in America. On a moderate sized two acre lot in heart of the Dallas Art District, this facility features rotating exhibits from various gallery collections as well as temporary exhibits and private collections.
Another gallery that might be worth seeing is near the Trammell and Margaret Crow Collection of Asian Art, a museum that's dedicated to Chinese, Japanese, and Southeast Asian art.
One of the largest sculptures in the city can be seen in Pioneer Plaza, a park located in downtown Dallas. This huge sculpture is the largest in the world, and includes 70 larger-than-life bronze steers and three trail riders that connect through the flowing stream.
3. Historical Museums
Located just outside of downtown Dallas, the African Museum has a variety of displays of famous African American artistic work, cultural artifacts, and historical monuments. Full of references to traditional African icons, the museum's collection includes numerous pieces of artwork along with a library full of historical achievements. Educational and entertainment programs are also hosted in the on-site theater.
One other important attraction is the Dallas Holocaust Museum. The museum consist of moving displays such as an actual boxcar used to transport the Jewish population during World War II; it also includes memorials with names of the family members who lost their lives during the Holocaust.
4. The Dallas Arboretum and Botanical Garden
This beautiful garden is just minutes away from downtown Dallas and rests on 66 acres along the southeast shore of White Rock Lake. The world-famous display garden showcases seasonal flowers, trees, plant collections, and ornamental shrubs used during outdoor festivals and concerts. The garden didn't become a reality for visitors until 1934 when the park was laid out on the grounds of a mansion. Adding to the fun are amazing sculptures and fountains in areas of the garden with names like Toad's Corner, Texas Town, and Pecan Grove.
5. The Museum of the American Railroad
Believe it or not, Texas used to be famous for its railway engines, and the Museum of the American Railroads highlights just that. The museum collects artifacts and archival materials from the railroad industry to exhibit and interpret their importance throughout the American history.
Home to perhaps the oldest (and biggest) collections of passenger cars, rolling stock, and railway-related artifacts in the country, the museum features some of the largest diesel, steam, and electric locomotives ever used. Exhibits and general programs are provided all year-round. The best part? It's just 29 miles north of Dallas in a town called Frisco.
Advanced Tips When Traveling Through Texas
In order to fully enjoy these Dallas Destinations, you must understand a few things first. So, here are some things that help you make the most of your trip:
Don't overlook gas station food: Convenience stores in Texas carry more than Nacho Cheese Doritos, and 32-ounce Coke bottles. When seeking good fried food, look no further than the nearest gas station. Don't forget to grab a handful of hot sauce with your order, in true Texan fashion.
Texas Driving Law: Like most tourists, you're bound to get lost at some point and time throughout your trip. Don't panic, and whatever you do, pull over before you reach for your phone to navigate your way out. Although it's not illegal yet, Texas is set to ban texting while driving. After all, the last thing you would want to do is get a ticket while you're on vacation, right?
Visit Landmarks: Nearly every destination has free events, and Texas is no different. To make the drive more enjoyable, plan your route with roadside attractions you'd like to visit with your family. This will help make the drive feel less painless and much more interesting. Texas is a big state, so why not see as much as possible?
Thanks for the read! What are some other locations travelers should visit when exploring Dallas, Texas? Feel free to leave a comment below.
Herman Davis | May 3, 2017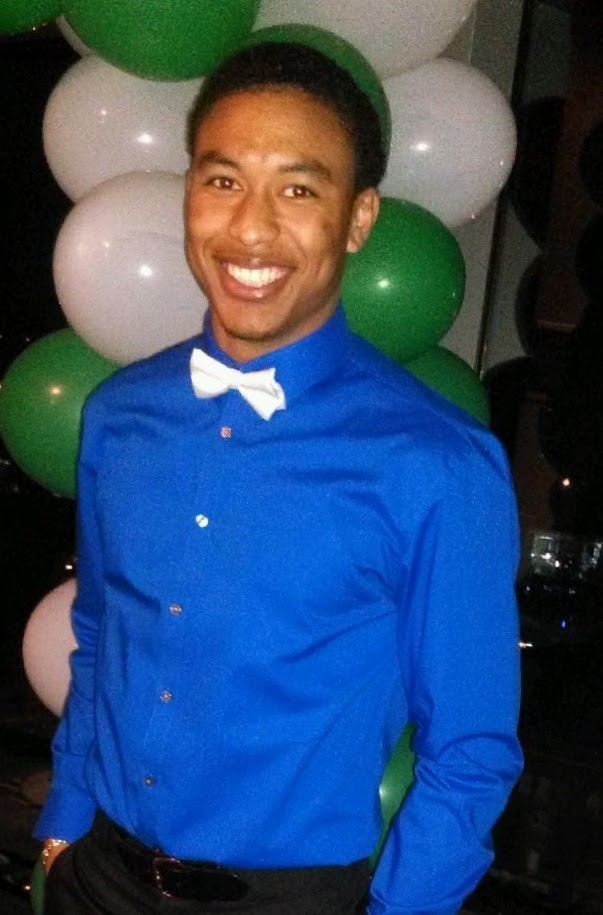 H. Davis enjoys taking full advantage of the nice sunny weather outside. In his spare time, you can find him playing football, hiking up trails, or cheering on the Denver Broncos. Follow him on Twitter at @Davish241. Thanks!