Hollywood Hotels in California
California is the epicenter of everything cool. Movie studios in Studio City, trendy shopping on Melrose Avenue, chic new restaurants on Sunset Boulevard, and the latest in fashion and style ensure that there is no place more cutting edge than Hollywood. For the ultimate star-studded experience, look no further than these fabulous boutique hotels chosen for you by Hipmunk.
Chic Hollywood Boutique Hotel with Fabulous Amenities
Hollywood Boulevard and the Hollywood Walk of Fame are within walking distance of this ideally situated boutique hotel. The Redbury @ Holiday and Vine defines cool and has been known to host a celebrity or two. With hip amenities like valet parking, designer rooms and furnished private balconies, you'll feel like movie star royalty. Each room features a bathrobe and slippers, LCD TVs with premium channels, luxurious bedding, and rainfall showers. For your convenience, the hotel offers 24-hour concierge service, a gift shop and free newspapers.
Trendy Hotel Within Walking Distance of Hollywood 
Popular attractions abound at the comfortable and spacious Magic Castle Hotel. Located close to the property, you'll find the Guinness World Records Museum and Madame Tussaud's Hollywood Museum. Guests here can enjoy one- and two-bedroom suites, each offering the convenience of climate control, personalized to your wishes. Rooms at the Magic Castle Hotel boast comfortable beds with high-end linens. You can expect a fully equipped kitchen, coffee maker, refrigerator, and daily housekeeping. For your enjoyment, a beautiful pool, lounge chairs, umbrellas, and a comfortable seating area will help you relax and unwind from long days of celebrity sightings and shopping.
The Ultimate Cool Hollywood Hotel Experience
This pet-friendly hotel is in the middle of all the action. Conveniently located near the W Hollywood hotel are some of the hippest attractions the area has to offer. You'll find the art deco Pantages Theatre, the Sunset Strip, the Hollywood Bowl, the TCL Chinese Theatre, and Dolby Theatre, all within a short distance from the hotel. Rooms here are high-end and are fashionably decorated. With an iPod docking station, plasma television and premium channels, hosting an impromptu party with your new celebrity friends will be a breeze.
You'll need some rest eventually, and luckily, you'll find that the W Hollywood keeps your comfort in mind with a European platform bed, high count luxurious bedding, a down comforter, and a large window seat in most rooms. Guests here will also find convenience in the hotel's clever "Whatever/Whenever" policy, giving you the freedom to choose meals at your leisure and last-minute tours if you so desire. A rooftop pool and cocktail bar rounds out an exciting and comfortable experience in the heart of Hollywood.
Pet and Budget Friendly in the Heart of Hollywood
The Motel 6 Hollywood is the perfect solution if you're looking to make your stay in Hollywood budget friendly, without compromising on style. This hotel has recently undergone a massive renovation and guests can now expect modern rooms that include free WiFi, mini fridges, flat screen TVs, and expanded cable channels. Free morning coffee and basic amenities will put extra change in your pocket when visiting nearby Hollywood Boulevard. As an added bonus for guests traveling with their four-legged furry friends, you can expect a warm welcome at this budget conscious and chic hotel, which is close to all the Hollywood action.
When you're ready to get away from it all, book a room in one of these fantastic hotels and start planning your dream vacation.
Leah van der Kooy, Off The Main Drag | June 8, 2016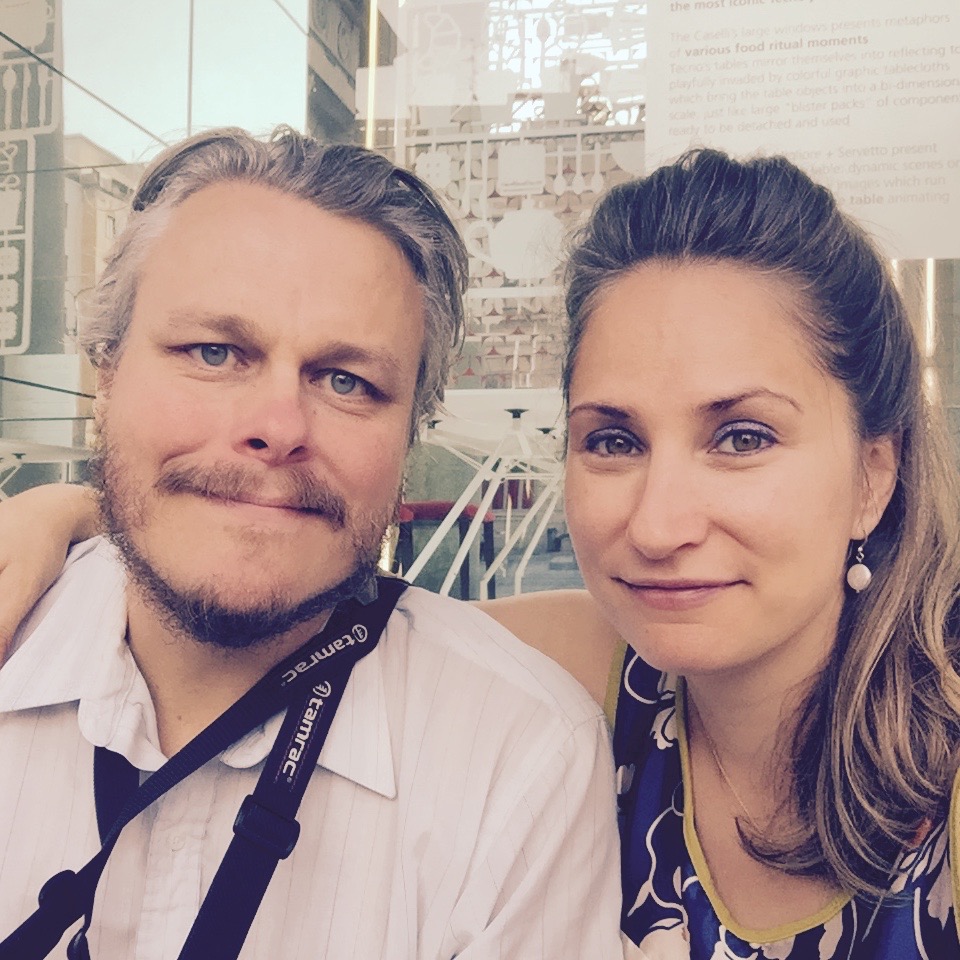 Dan and Leah van der Kooy have been traveling the world full-time since May 2015.  Having sold all of their possessions, home and car, they set off for a life of adventure in the attempt to find a slower pace of life and more time to enjoy the things they love best.  Eating well, cooking, frugal living and taking time to live life purposefully are at the center of their travel pursuits.  Dan worked for Turner Broadcasting in Atlanta for 15 years and enjoys using his award-winning talents to produce interesting original content video for their website, www.offthemaindrag.com.  Leah is a yoga teacher and a masters-level professional counselor.