By
John Golicz
| April 1, 2015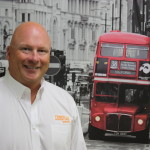 Currently, one of the travel industry's hottest trends is the rise of vacation rental sites. Although popular sites such as Airbnb and HomeAway.com offer today's travelers a cost efficient and more comfortable lodging option, they don't always provide the necessary amenities needed for families with children or luxury seeking jet-setters. Below, you'll find a couple of my favorite rental sites geared towards helping travelers find exactly what they need quickly and easily.

VacationsByTzell.com
Just a few weeks ago, Tzell Travel Group rolled out a vacation site that includes an option specifically for luxury villa rentals. The site gives you the option to filter by destination, price specials and different vacation themes such as sports and activities, family travel and even lifestyle. You even have the option to search for properties that are unique such as private islands, historic estates and celebrity hot-spots.
Villas.com
Produced by Booking.com, Villas.com offers travel enthusiasts more than 240,000 vacation rentals worldwide. From cottages and apartments, to chalets and condos, users can filter results by extra amenities such as pet friendly, transportation options, pools and local attractions. You can even narrow down your search results by user ratings, price and number of bedrooms among other options.
WorldEscape.com
An older site but just re-designed, WorldEscape.com specializes in providing lodging options for short stays in private properties around the world. With new features such as 24-hour customer service and search options, including everything from supplies (coffee, movies and books) to services (tours and housekeeping), this booking outlet includes apartments, villas, timeshares, cottages and houseboats. What separates this site from the rest? WorldEscape.com sends a staff member to the properties to ensure that you're getting the best experience possible.
PreferredResidences.com
Preferred Hotel Group, which represents over 650 properties around the world, introduced this outlet to offer luxury seeking travelers options for villas, bungalows and condo rentals at upscale hotels and resorts without paying the membership fees. Filtered categories include options for style (hip, romantic, etc.) to interests (pets, honeymoon and LGBT), and include destinations such as Ireland, Spain, Hawaii and even African destinations.
KidAndCoe.com
As any parent can tell you, traveling with children is no easy feat. Hotel rooms can get messy, crowded and noisy, which can create a headache after a long day. Introduced in 2013, KidAndCoe.com offers child-friendly rentals complete with children's rooms and amenities. The site's listings are geared towards parent's interests with options such as number of kid rooms, toys, books, strollers, even a guide full of kid-friendly attractions nearby.
John Golicz is CEO and founder of Unicomm, LLC, which produces America's largest and fastest growing series of consumer travel trade shows – the Travel & Adventure Show Series. With nearly 30 years of travel experience, John has become an expert on how to travel better, safer, smarter and cheaper.