Budget-Friendly Hotels in Albuquerque
It's vacation time, and for the frugal travelers among us, we've put together a list of our top budget-friendly hotels in Albuquerque. Here, you can get the most bang for your hard-earned buck. New Mexico is a Southwestern mecca for sun-loving, free-spirited travelers who are looking to stretch their vacation dollars. Have a look at our budget-friendly options for a memorable and well-deserved vacation getaway.
Super Southwestern Value
Image via Flickr by Wolfgang Staudt
The Super 8 Albuquerque Airport delivers big savings for travelers on a slim budget and is our top pick for budget-friendly hotels in Albuquerque. This conveniently located hotel is practically on the runway of the Albuquerque International Sunport, only two minutes away by free airport shuttle. Abundant amenities and great customer service are the names of the game here.
You'll find a gym on site, a relaxing pool to cool off in, super comfy beds with feather pillows, and complimentary breakfast. Each room is equipped with a fridge, a microwave, and complimentary Wi-Fi. As if the amenities and location weren't enough to dazzle you, the hotel's proximity to hotspots such as the University of New Mexico and National Hispanic Cultural Center make it a smart choice.
Did Someone Say Breakfast Bar?
For those of us who travel on the cheap, the importance of scoring a hotel that offers a stellar complimentary breakfast cannot be understated. Customers rave about the scrambled eggs, sausage, bacon, and waffles, as well as Southwestern touches such as green chile stew.
As if the Clubhouse Inn & Suites could possibly get even more impressive, the hotel also has a nightly cocktail hour, and the kids will love free popcorn served every weeknight. After you've had your fill of free food, rest easy in your quiet, comfortable room with free Wi-Fi access. Some rooms will accommodate Fido, if he or she joined you on your journey.
Double Down on This Sure Bet
Image via Flickr by OpenThreads
Imagine checking into your sweet deal of a hotel and getting plied with freshly baked chocolate chip cookies upon your arrival. Sounds like heaven, right? The DoubleTree by Hilton Albuquerque is doing its part to secure the business of the cookie lovers among us, offering patrons the pleasant touches that keep guests happy and coming back for more.
You won't have to bust the bank to enjoy the modern decor, the tea and coffee makers in each room, or the premium bath products from Crabtree and Evelyn. Guests will enjoy knowing they're saving cab fare with the complimentary airport shuttle service. You'll also enjoy the scenic pool with mountain views and the on-site fitness center. Staying in shape, after all, means you can enjoy more cookies.
When counting your dollars makes good sense, these affordable hotel options in Albuquerque and many more can be found in just a few quick clicks. Why spend your hard-earned cash on overpriced or underwhelming accommodations when so many inexpensive deals are right at your fingertips? When every penny counts, you can rely on our expert picks to make your Southwestern getaway one for the budgeting record books.
Leah Van Der Kooy, Off The Main Drag | June 14, 2018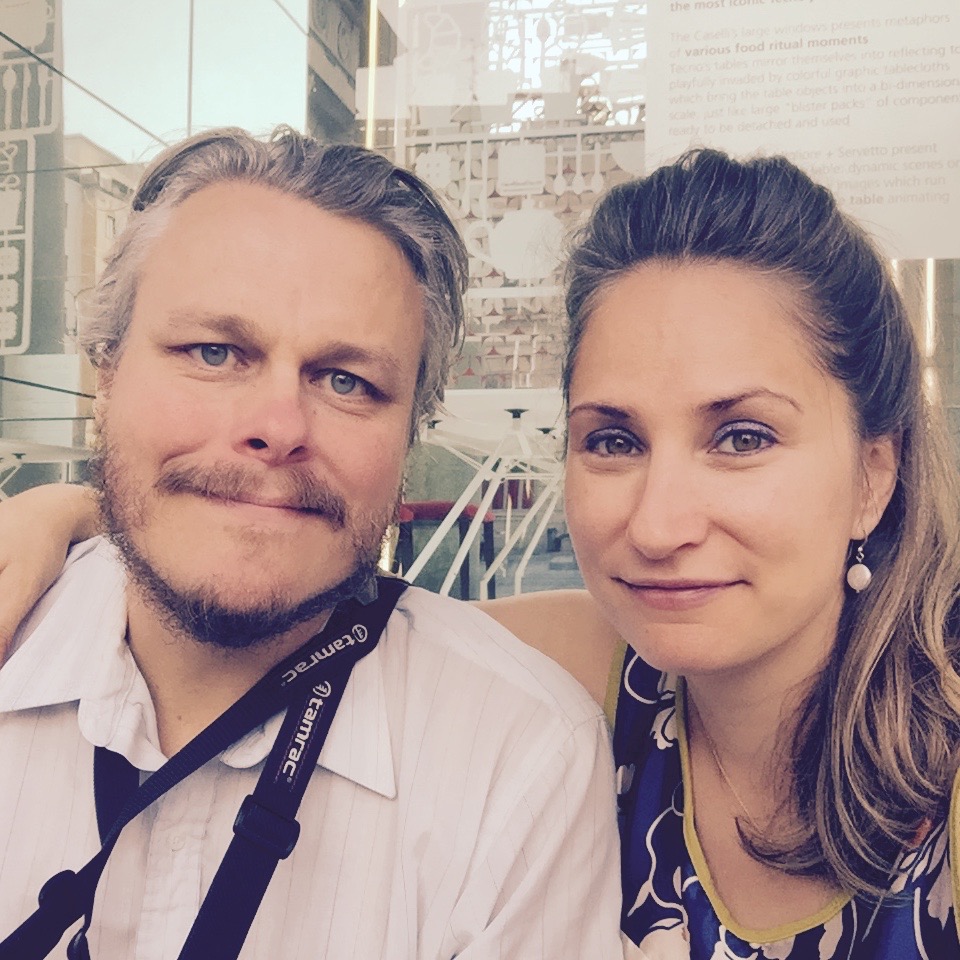 Dan and Leah van der Kooy have been traveling the world full-time since May 2015. Having sold all of their possessions, home and car, they set off for a life of adventure in the attempt to find a slower pace of life and more time to enjoy the things they love best. Eating well, cooking, frugal living and taking time to live life purposefully are at the center of their travel pursuits. Dan worked for Turner Broadcasting in Atlanta for 15 years and enjoys using his award-winning talents to produce interesting original content video for their website,www.offthemaindrag.com. Leah is a yoga teacher and a masters-level professional counselor.