Italy off the Beaten Path: Buonconvento, Tuscany
Buonconvento has a lot going on, knowing where to stay, eat and shop can really benefit your experience here. Cypress-lined roads, picturesque drives, and medieval towns. A drive through the Crete Senesi reveals landscapes you picture in your mind when you think "I want to visit the Tuscan countryside." The term Crete Senesi literally means Senese Clays and refers to the gray-colored soil and villages in the area south of Siena. Away from the major cities and tourist sites, the hills alternate with colors of green and gold, are dotted with cypress trees and bathed in golden light. This feels like the heart of Tuscany. Sure lots of people have "done" Italy, but have they gone off the beaten path to meet some locals, visit artisans and taste the delicious food surrounded by the Tuscan countryside?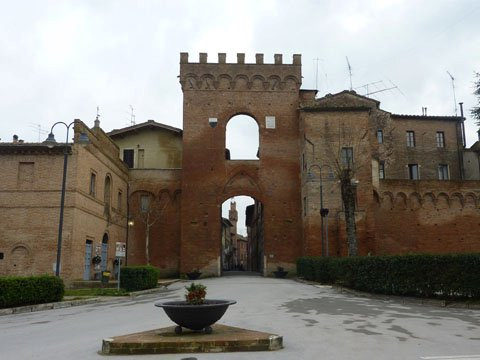 (Buonconvento Street Scenes Photo Credits: Aidan Vogele, Lisa Vogele, Pietro Valocchi via Foter.com and Nina Volare via Foter.com)
Buonconvento is a gem of the Crete Senese with medieval, castle-like walls and modern growth just beyond. It has two museums, plenty of restaurants, and interesting shops to choose from. Unlike some of the "hill towns" nearby, Buonconvento is flat and easily walkable. It can serve as a great base when you want to stay at a small town in the country and be within easy driving distance from Siena, Chianti and the famous Tuscan wine areas of Montalcino or Montepulciano. If you don't have a car, you can enjoy what Buonconvento has to offer with a day trip by train to Siena and an evening or two shopping and eating in Buonconvento.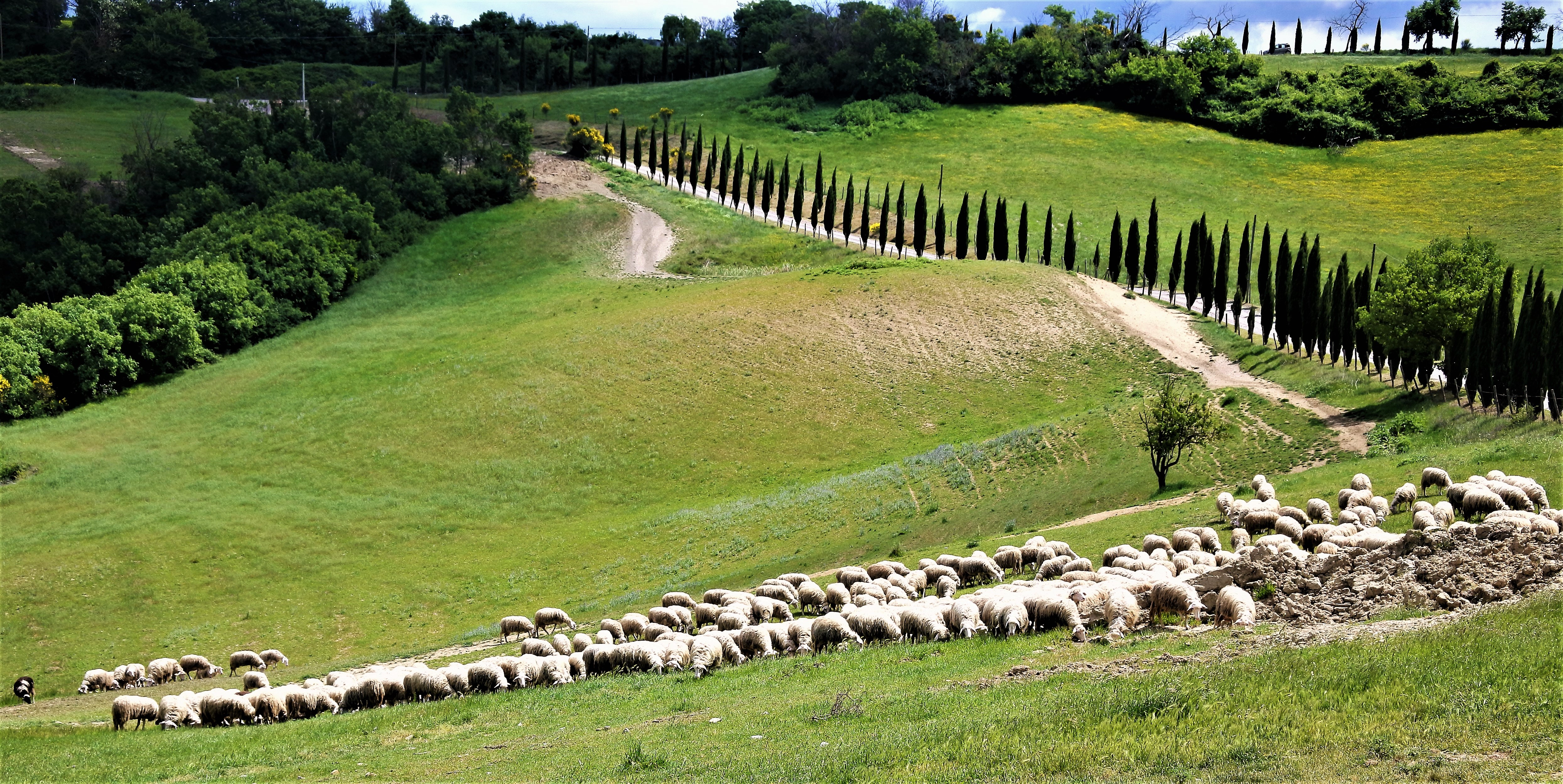 Chironi Family's Pecorino Cheese Farm Fior di Montalcino Photo Credits: Laura Pederson & Lisa Vogele
A perfect day in and around Buonconvento with a car includes a morning trip to see the frescoes at Monte Oliveto Maggiore Abbey (in Asciano), a drive through the hills of the Crete Senese and a stop for lunch in Asciano or Montalcino. The afternoon begins with a cheese tasting at Fior di Montalcino Caseificio (cheese maker) and a visit to one or both museums in Buonconvento. An early evening stroll down Via Soccini, purchasing some leather accessories or a new purse at Pianigiani, then celebrating your purchase with an Aperol or Campari Spritz at Cattivi Frati. Finish the day off with Pappardelle al Cinghiale (wild boar sauce) or one of the nightly specials at Ristorante da Mario.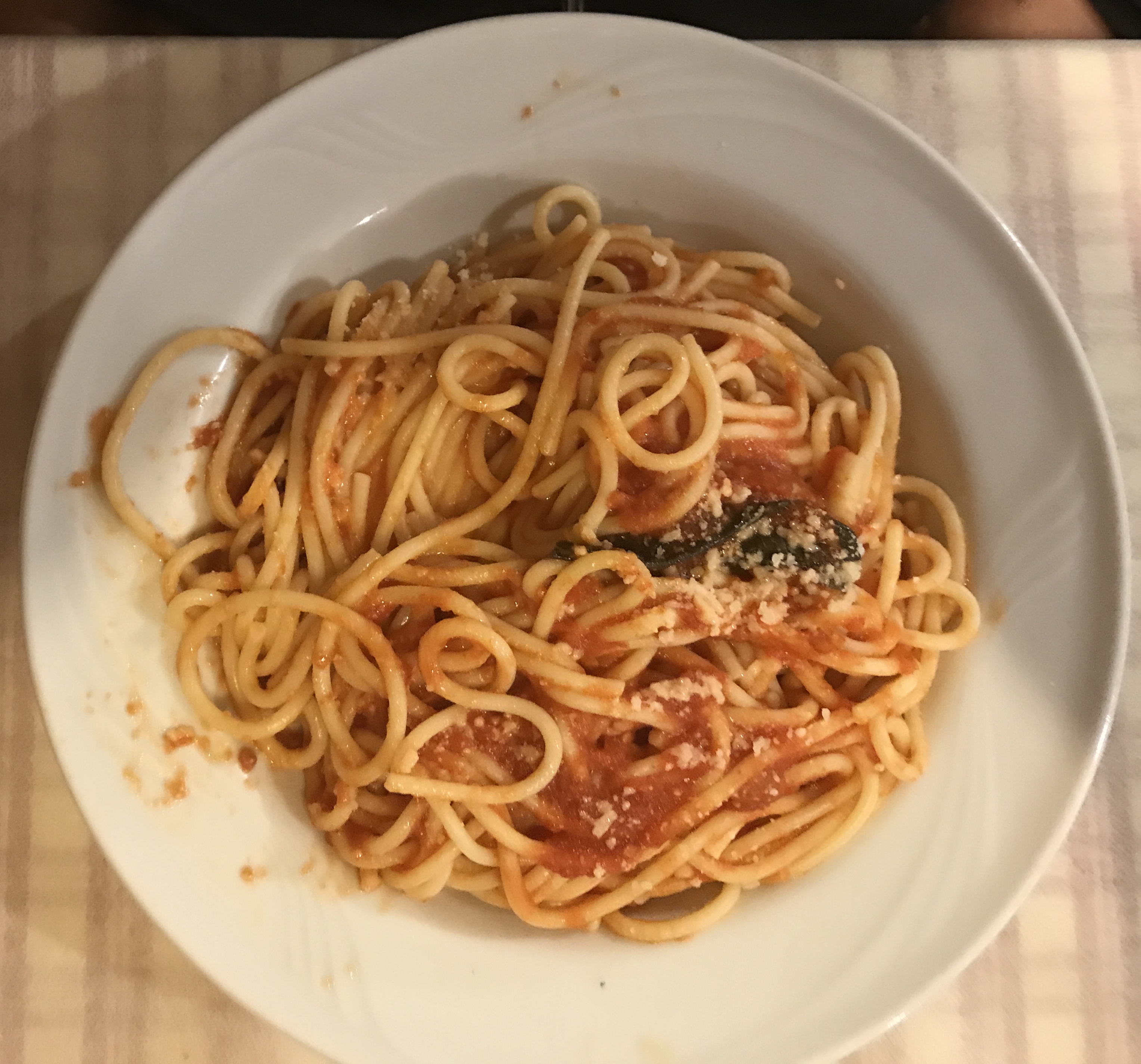 Dinner at Ristorante da Mario Photo Credit: Lisa Vogele
Shop:   Pianigiani Leather (formerly known as La Dolce Vita) Via Soccini, 65 in Buonconvento Pianigiani Website  Artisanal leather shop with products for men and women run by generations of the Family Pianigiani (Bianca runs the shop and Iacopo runs the workshop). Their laboratory/workshop is nearby so if you don't see something in their shop ask, they may have it just down the street. Custom orders and ships to USA.  +39 0577 806344 info@pianigianibags.com FUN FACT: Justin Timberlake was a recent customer
Where to Eat, Drink & Sweet like a Local   
EAT:
Ristorante da Mario, Via Soccini, 60 – Local cuisine and creative dishes by Chef Christian Ristorante da Mario on Facebook  FUN FACT: once served Ted Kennedy
Pizzeria da Roby, Via Roma, 24 – Pizza by the Slice & Takeaway, limited seating.  TIP: If you like pepperoni pizza and don't speak Italian, order "salame piccante" or you may get you some other type of pepper
APERTIVO:
Cattivi Frati, Via Soccini, 52  Cattivi Frati on Facebook Enjoy a spritz, or two, or three, made by Owner Andrea on the "main drag" of medieval Buonconvento.
SWEETS:
Le Dolcezza di Nanni, Corner of Via Roma & SP24, Excellent sweets, bread and semi-freddo desserts Le Dolcezza di Nanni website  FUN FACT: Sweet supplier to world leaders
Market Day:   Saturday mornings, approximately 8:00 AM-1:00 PM
Festivals:   September is a hot festival month in Buonconvento! Villago della Birra in early September, Sagra Val d'Arbia over the last two weeks in September.
Excursions:   Azienda Agricola Fior di Montalcino in Montalcino – the Pecorino Cheese Farm of the family Chironi http://www.fiordimontalcino.it/ Cheese shop with tasting room. info@fiordimontalcino.it +39 3272 277607, Podere Macina – 53024 Montalcino (SI)
Monte Oliveto Maggiore Abbey for famous frescoes & store in Asciano – Monte Oliveto Maggiore Website
How to Get There:    Driving from: Siena: 30 minutes; Montalcino: 20 minutes; Florence Airport (FLR): 1.25 hours; Pisa Airport (PSA) 2 hours. The train station in Buonconvento is serviced by TrenItalia www.trenitalia.com regional rail service connecting to the Italian rail network (limited schedule of arrivals/departures). Limited bus service also available.
Where to Stay-Buonconvento (Town):   Casa Prisca at Via Oscura, 11 in Buonconvento – This apartment is built into the old medieval walls of the town with views of the town and fields surrounding the town http://www.tuscanyhousevacation.com/index.php  casaprisca@tuscanyhousevacation.com
Where to Stay-Buonconvento (Countryside):   Agriturismo Pieve Sprenna at  Localita Pievesprenna, less than 10 minutes from the center of Buonconvento's old town up a cypress tree-lined drive http://www.pievesprenna.com/ +39 0577 808422 info@pievsprenna.com Pieve Sprenna on Google Maps
Lisa Vogele, Lisa's Travel Guides | October 26, 2017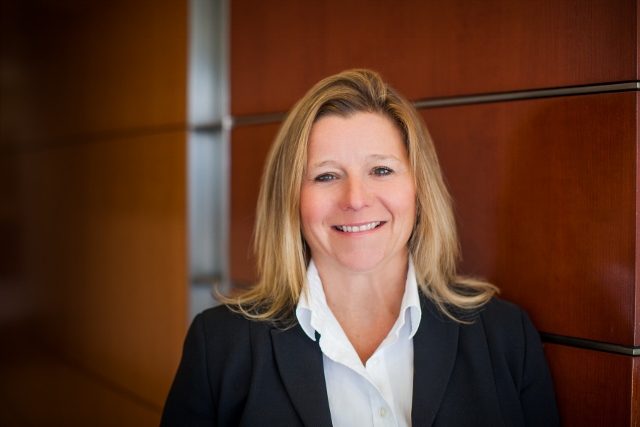 Lisa Vogele is passionate about sharing her love of travel, festivals and genealogy with fellow travelers and enthusiasts. Lisa is the author of Food & Folklore: A Year of Italian Festivals, her first installment in a series of travel reference guides about food and folklore festivals in various countries. Lisa's Travel Guides is a full service travel, tour and custom travel agency helping others to go local as a traveler and not a tourist. In 2017, Lisa combined her passions and created www.TravelYourTree.com providing research services and planning for ancestral destination adventures. Lisa can be reached at lisa@lisastravelguides.com  or follow her: Twitter @travelwithlisa; Instagram LisasTravelGuides and travel blogging at www.lisalovestotravel.com.