Fun in Phoenix
Who says vacation needs to be all rest and relaxation? For those of us who are always on the go and like to squeeze every moment out of visiting a new city, adventure awaits in sunny Phoenix, Arizona. Home to incredible hiking trails, world-class museums, and the Arizona Diamondbacks baseball team, you'll have a hard time fitting in everything in this totally fun Southwestern playground. Here's how to have Fun in Phoenix!
Get Rowdy at a NASCAR Race
(Image via Flickr by Striking Photography by Bo Insogna)
Ladies and gentlemen, start your engines! Phoenix International Raceway is your one-stop shop for mind-blowing action. If your idea of a good time is watching race cars travel at heart-pounding speeds as high as 200 mph, look no further than this legendary mile-long tri-oval track.
You'll want to rest up in between races, so plan on staying nearby at the affordable Hilton Garden Inn Phoenix / Avondale. Only 6 miles from the track, you'll find free Wi-Fi, an outdoor pool, and group reservation options for this well-appointed highway hotel. Each room is complete with adjustable lighting, Garden Sleep System beds, and an alarm clock radio with portable radio features.
Get Your Hike on at the Largest City Park in the U.S.
Who wants to sit around when you can get out and explore the largest city park in the United States? South Mountain Park boasts 16,000 acres of pure Southwestern beauty and recreation. Get your walking stick and a pair of comfy shoes, explore the park's impressive lookout points, and take in an elephant tree or two. Stroll through the park's 58 miles of trails, perfect for the hiker, cyclist, or horse enthusiast in your group. You might even be lucky enough to spot a chuckwalla, a lizard species that makes its home in this delightful outdoor playground.
After your day of adventuring, relax at the Legacy Golf Resort, where a challenging 18-hole golf course awaits if you still have the energy to play. If chilling out is more your thing, you'll enjoy the peaceful outdoor pool and comfortable rooms.
Lasers, Lions, and Liquor
(Image via Flickr by Martin_PHX)
You'll score major points with your little ones and you'll get the added bonus of tiring them out when you take a family trip to the Phoenix Zoo. The largest privately owned nonprofit zoo in the U.S. is home to over 1,400 animals, including the rare Arabian onyx. With 2.5 miles of hiking trails and a petting zoo, your children will put this adventure at the top of their list for most memorable family vacations.
For a different twist, pop over to the Arizona Science Center and turn your vacation into a science lesson. Jokes aside, check out the Lasers and Liquor laser light show, and then hang your hat at the high-end Hyatt Regency Phoenix. Comfy beds, on-site gourmet dining, and green sustainability are just a few of the luxurious options that await you.
With more fun and activities than you can shake a stick at, Phoenix, Arizona, is your best bet for an adventure-filled and awesome vacation. Get your fun in Phoenix today!
Leah Van der Kooy, Off The Main Drag | April 11, 2017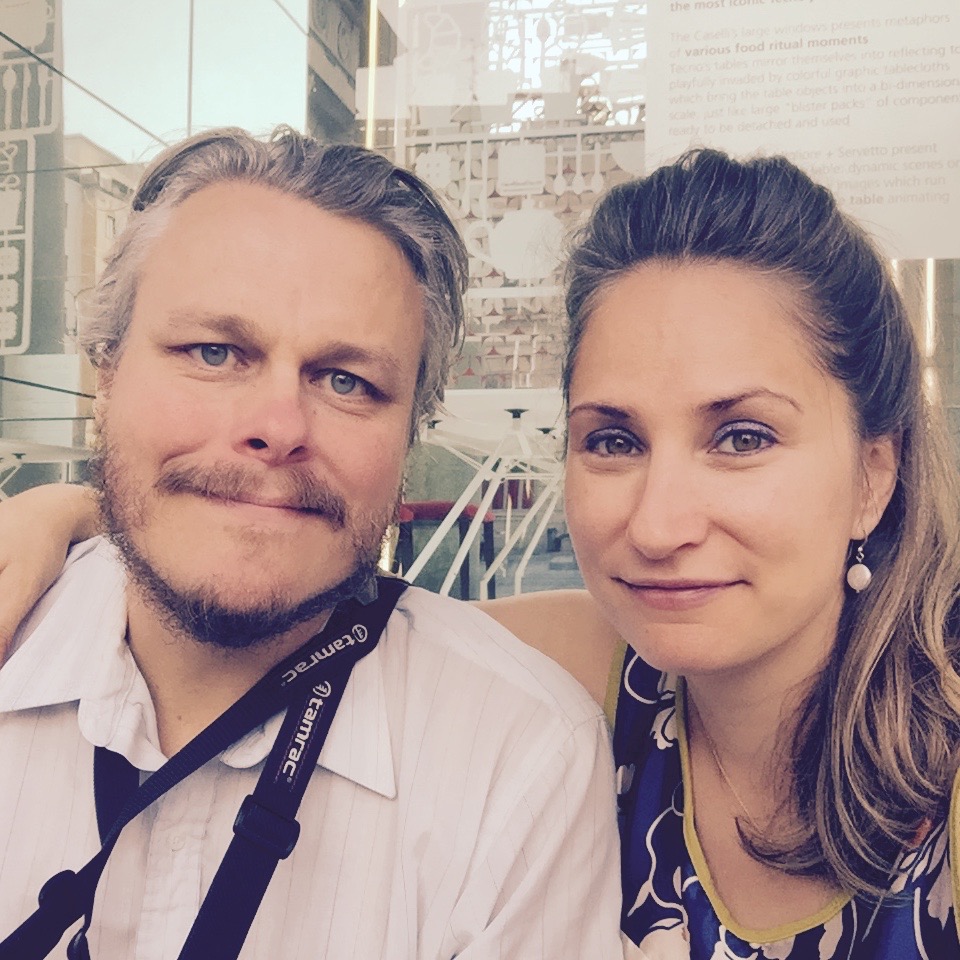 Dan and Leah van der Kooy have been traveling the world full-time since May 2015. Having sold all of their possessions, home and car, they set off for a life of adventure in the attempt to find a slower pace of life and more time to enjoy the things they love best. Eating well, cooking, frugal living and taking time to live life purposefully are at the center of their travel pursuits. Dan worked for Turner Broadcasting in Atlanta for 15 years and enjoys using his award-winning talents to produce interesting original content video for their website, www.offthemaindrag.com. Leah is a yoga teacher and a masters-level professional counselor.