With eight to nine million visitors a year, Navy Pier is Chicago's most popular attraction. While there are a lot of fun things to do at Navy Pier it can get to be pretty expensive. Don't let that keep you from visiting, though! You can still have a fun, full day without spending a fortune.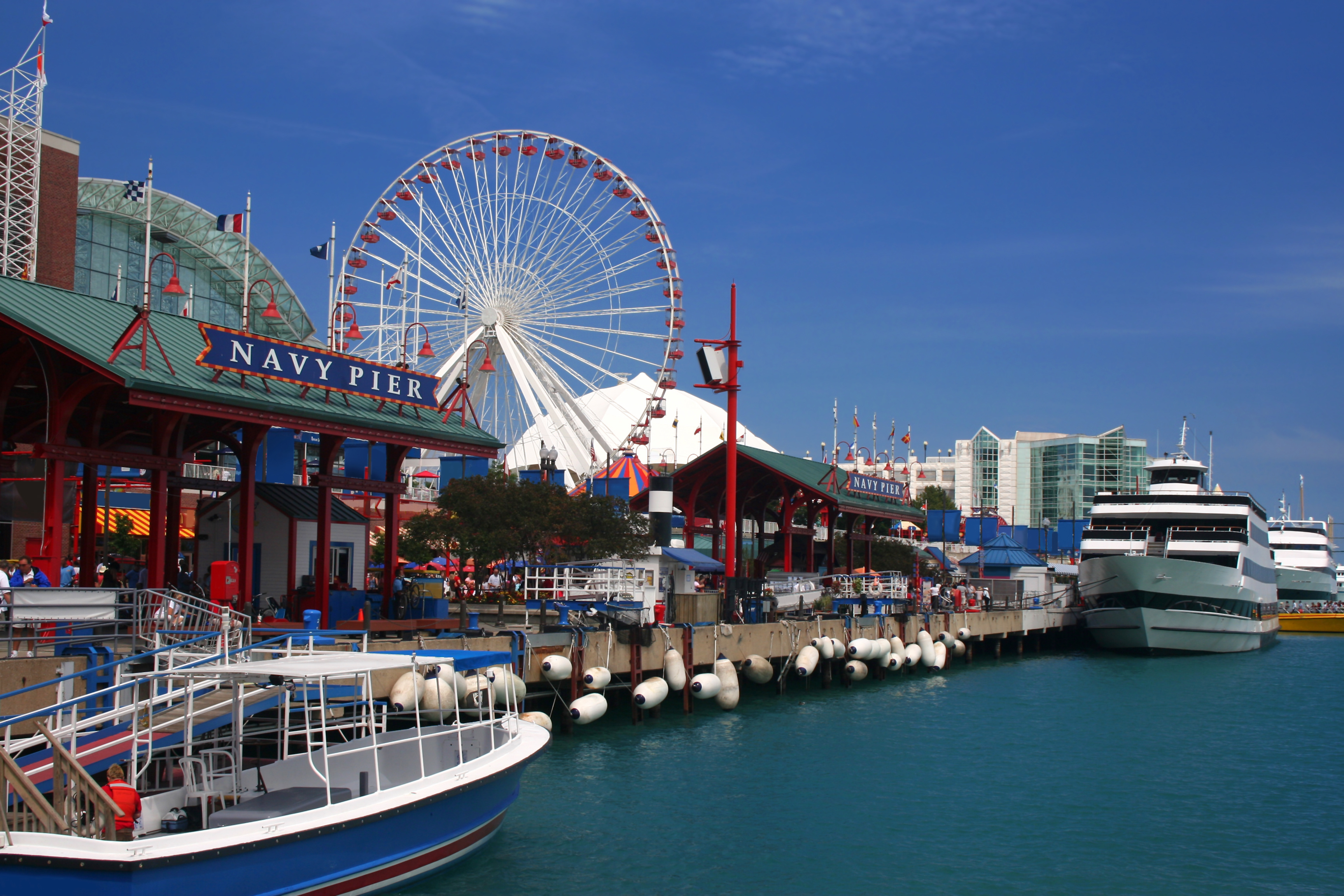 Here are seven ways you can have fun at Navy Pier on a budget:
1. Before you go print out a VIP card so you can pick up a booklet of special offers at Guest Services. This booklet includes discounts at some of the restaurants on Navy Pier, savings at select shops, and reduced ticket prices for some of the tours.
2. Have lunch at the famous (infamous?) Billy Goat Tavern, the inspiration for the Saturday Night Live skit. Cheezborgers are just $3.45, and with your special offer booklet you can get a free dessert with any entrée.
3. Use another one of your coupons to save 15% on a Seadog Cruise, which are only $21.95 (+tax) to begin with. With 2,000­horsepower engines you'll feel the spray of the lake on your face as your guide shares fun facts about Navy Pier and Lake Michigan. It's a 30­minute adrenalin rush!
4. Chicagoans are big fans of Louis Comfort Tiffany stained glass. People visit Macy's on State Street (formerly Marshall Field's) just to gaze up at the dome, and the Chicago Cultural Center is home to the largest Tiffany dome in the world. For a more intimate and up close look at the artist's work stroll through this free gallery near the end of Navy Pier that features eleven examples of his work.
5. When summer's in season you can kick back at the outdoor Miller Lite Beer Garden and listen to free live music.
6. Use another coupon to save $5 off $25 at Jimmy Buffett's Margaritaville for dinner. No "wasting away" of your wallet with this deal.
7. Finish up your budget­friendly day with live, free fireworks. These explode off the south dock of Navy Pier every Wednesday and Saturday night through Labor Day, and during special events like Independence Day, Venetian Night, Halloween, and New Year's Eve.
Navy Pier is a fun experience for the entire family, and with the extensive renovations and improvements they're making it's just going to keep getting better! If you plan on visiting, be sure to check out The Local Tourist's Guide to Navy Pier, available on TheLocalTourist.com and Amazon.
Theresa Carter, The Local Tourist | September 1, 2016