Top Texas Road Trip Pit Stops
Be sure to add these pit stops to your itinerary for a finger-lickin' good Texas road trip —hope you're hungry!
These delicious barbecue joints are easily accessible from Austin, so consider making it your starting point for a weekend of the Lone Star State's juicy, smoky goodness. Here are our top Texas road trip locations:
Austin happens to be the home of celebrity pitmaster Aaron Franklin and his impeccably smoked brisket. The tailgate-style line at Franklin Barbecue is equally legendary, so be prepared to wait—sometimes up to three hours. If you just can't stand the wait, head to the La Barbecue trailer in East Austin, or try the meaty beef rib at Stiles Switch  north of downtown.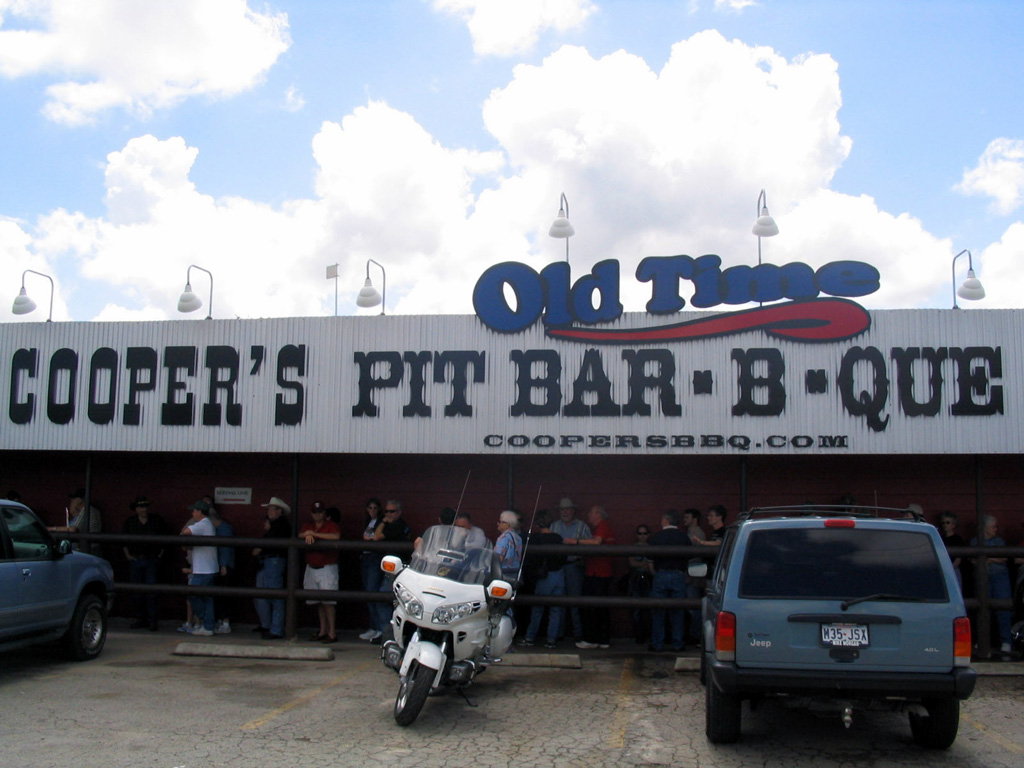 After feasting, savor the leisurely 90-minute drive northwest into the Hill Country, where gorgeous panoramic views make for a lovely drive to Cooper's Old Time Pit Bar-B-Que in Llano. Pork is the star here, specifically the "big chop." Smoky deliciousness permeates every juicy fiber of the massive two-inch cut.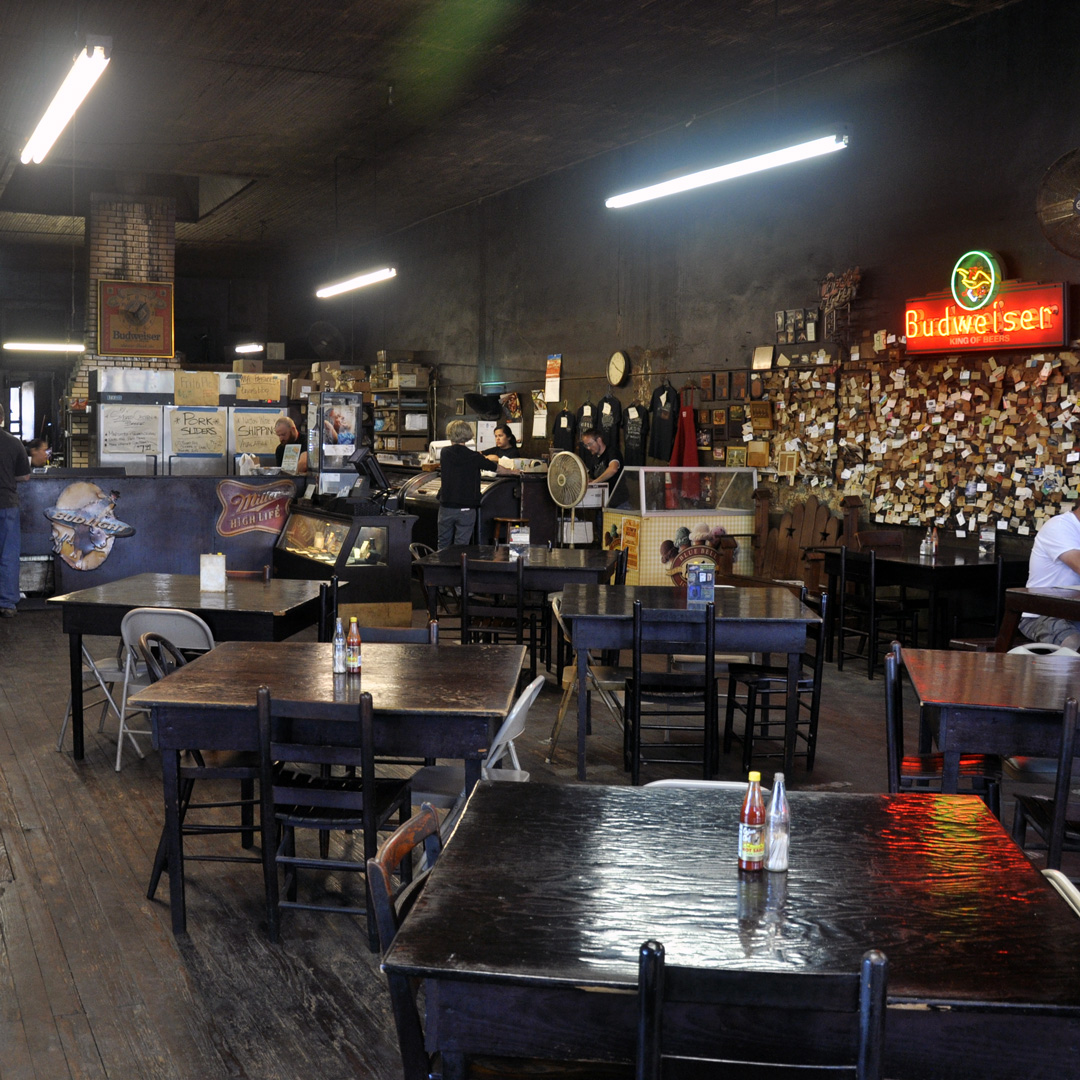 From Llano, head 80 miles east to Taylor, where the king of Central Texas 'cue awaits: Louie Mueller Barbecue. Since 1949, Mueller has provided the quintessential small-town barbecue experience. Stay a while, admire the hazy smoke-stained walls, and savor the perfectly peppered brisket that defines the word tender.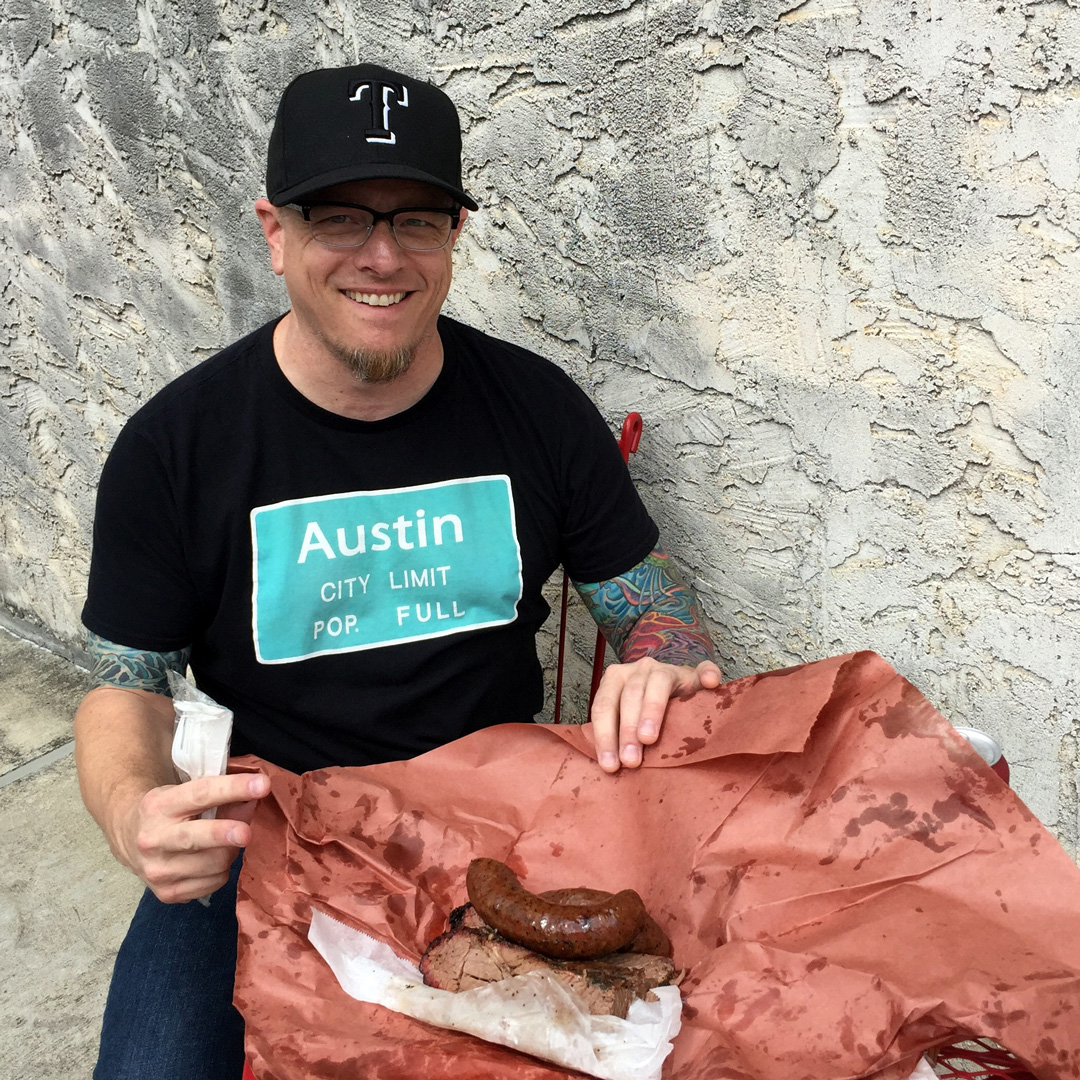 Take the 90-minute journey from Taylor southeast to the picturesque town of Brenham, where you'll find LJ's BBQ in the back of a historic downtown building. Order the jalapeño sausage, made fresh daily and stuffed to the brim with hearty flavor.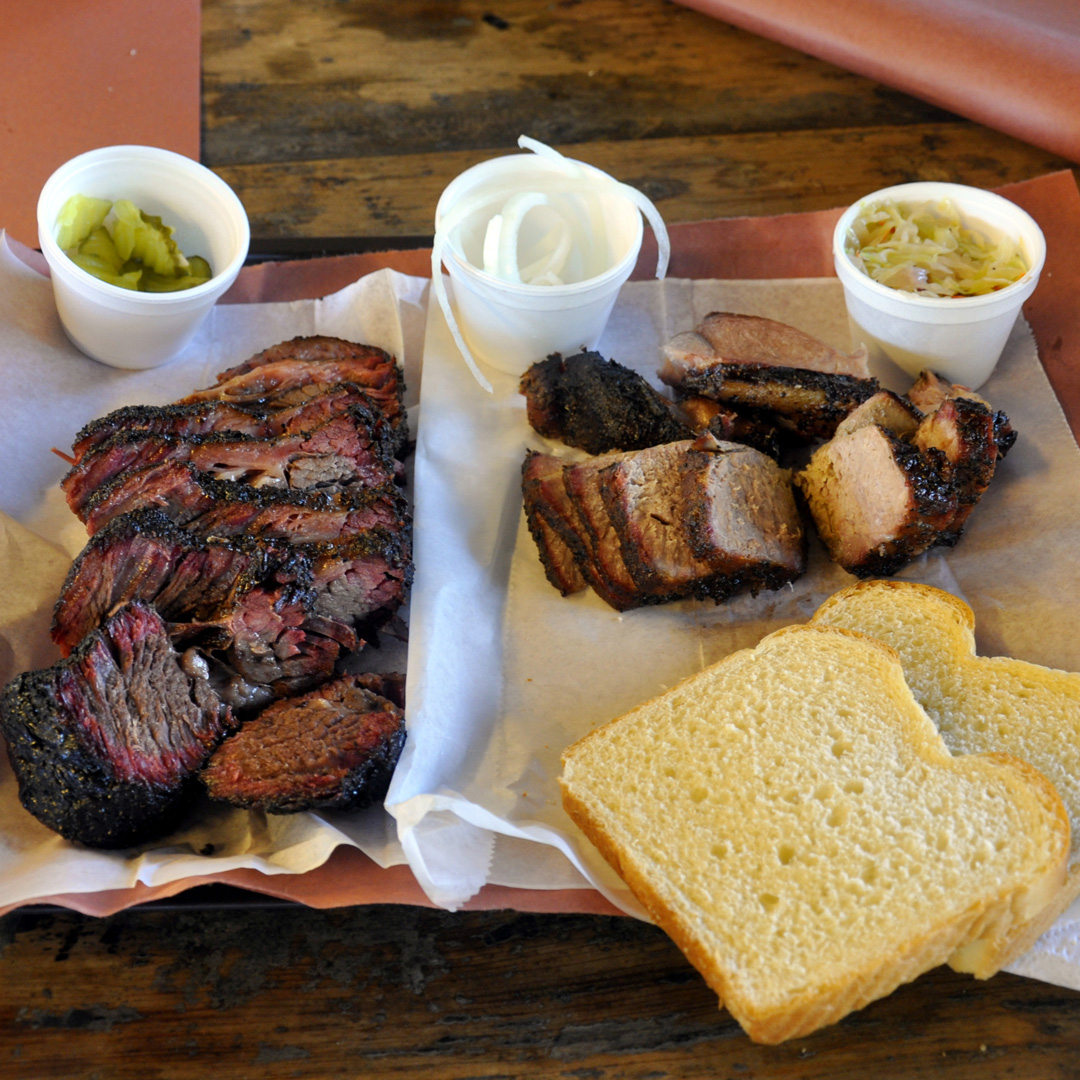 If you've got extra time for some of the best barbecue in Texas, make sure you add the tiny town of Lexington, 50 miles northeast of Austin, to your trip. Voted Best Barbecue in Texas by Texas Monthly in 2017, the 'cue at Snow's BBQ  is no joke. For over a decade, fans have been singing the praises of pitmaster Tootsie Tomanetz's exquisitely smoked brisket. The incomparable experience begins with fresh slices of brisket slapping the butcher paper—the light red smoke ring just below the crispy outer bark, indicating the utmost quality craftsmanship. The brisket's flavor, a delicate balance between savory meat and hearty smoke, is absolute perfection. Rounding everything out is a satisfying combination of peppery sausage, tangy cole slaw, and a backyard-style scene with couples and families lingering over slowly dwindling piles of expertly smoked meat.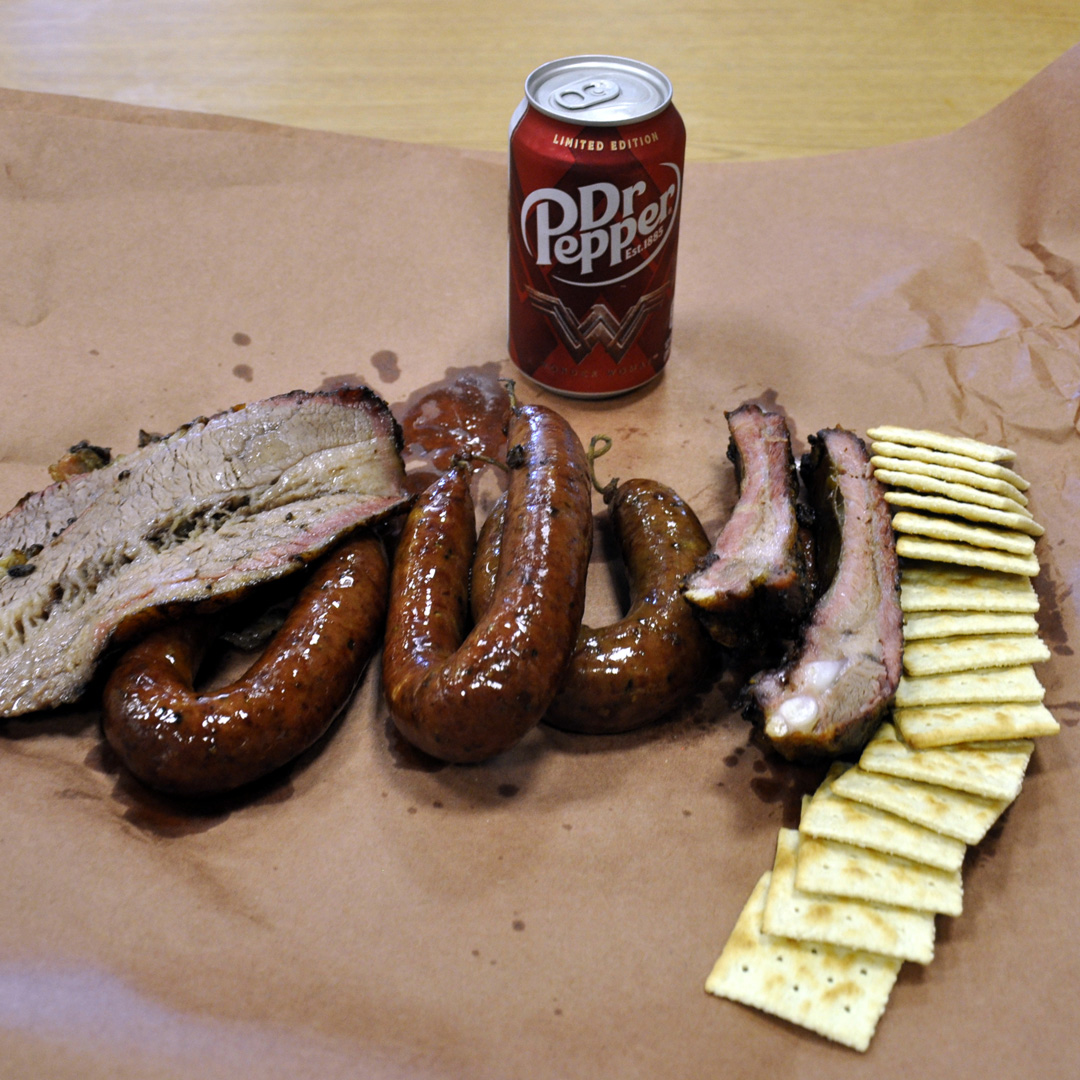 When circling back around to Austin during your Texas Road Trip, you may want to take it easier and order brisket sandwiches or smoked meats to go. Even if you simply choose side dishes like potato salad and pinto beans, you'll be rewarded with distinctive small-town scenes. Highlights en route to Austin include the old-fashioned deli counter and tasty pork shoulder at La Grange's Prause Meat Market , the historic Main Street ambience and legendary beef sausage at Giddings's City Meat Market, and the smoldering pit flames and flavorful pork ribs at Lockhart's Kreuz Market.
Whatever charming Central Texas town your wanderlust leads you to, just follow your nose to the welcoming smell of barbecue pit smoke on your Texas Road Trip. You'll know you've found the right place if there's a long line of hungry-looking folks waiting outside the front-screen door.
Moon Travel Guides | January 22, 2018

Moon Travel Guides are published by Avalon Travel, an imprint of Perseus Books, a Hachette Book Group company. Moon was founded by Bill Dalton in 1973 with the publication of his own legendary Indonesia Handbook, soon followed by Handbooks to Japan, the South Pacific, and Arizona. Today, Moon specializes in guides to the United States, while also publishing books on Canada, Mexico, the Caribbean, Latin America, Europe, Asia, and the Pacific. The Avalon Travel office is in Berkeley, California, and our authors call places all over the world home. Visit our website at moon.com and follow us on social media @moonguides.