Things to Do in Telluride, Colorado
It's no secret that Colorado is a gold mine in the ski world. The Rocky Mountains tower in a league of their own when it comes to North American slopes, attracting travelers and trailblazers from all over the globe to its high-powder proficiency and wide range of resorts. But while you may know of the classics such as Aspen, Breckenridge, and Vail, have you ever heard about Telluride? A lesser known diamond in the Wild West rough, this one-of-a-kind, small town vacation destination should sit high on your wanderlust wish list, for many reasons. Here are 4 Things to Do in Telluride, Colorado: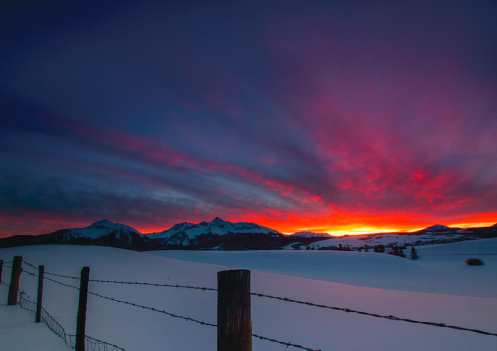 All ski towns afford themselves a certain level of charm by nature. We're talking cozy, dreamy, vacation destinations that embrace their own versions of a winter wonderland, inherently quaint in comparison to their dramatic backdrops of mountainous peaks. The goal is generally laid-back while luxurious, hip but a little rowdy, ritzy though unpretentious. Fun for all folks on the powder-junky spectrum looking to enjoy time off the slopes just as much as they do on. Telluride, Colorado, however, is an exception. There's something special about this place. Maybe it's the history, seeping so deeply from the town's Old Western pores that you'll find the very first bank Butch Cassidy ever robbed. Or, maybe it's the people: an eclectic community comprised of artists, affluents, and adventurers, ready to say hello and have a beer on the spot (because why not?). It could be the quality of the slopes (unmatched), its scenery (postcard-worthy), the festivals (year-round), its dining scene (top-notch and Top Chef), or even the public transportation (a free gondola, obviously). An argument can be made for any and all of these factors, therefore its encouraged to visit and uncover your favorite.
2. GONDOLA TO MOUNTAIN VILLAGE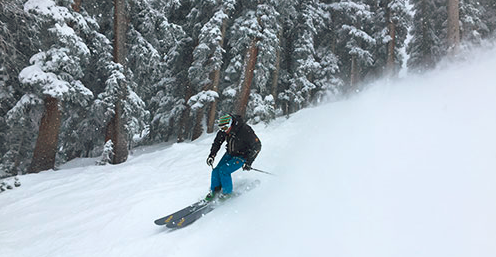 Part of Telluride's beauty is that Telluride itself is actually only half the town. It's other half, Mountain Village, is just a short gondola ride away and offers a lot of things to do. This snazzier and more European-style village lies partway up the slopes, meaning ski-in/ski-out access is a ubiquitous amenity here. Stroll glistening plazas, heated sidewalks, shops and restaurants, as well as an ice skating rink, all surrounded by alpine views that are truly in a club of its own.
And don't forget: getting to Mountain Village is an attraction in itself. This free gondola is the only public transportation system of its kind in North America, and is not only open late, but also welcomes pups along for the ride. If Fido's never soared mid-air through the mountains before, I daresay Telluride's gondola may be his time to shine.
In tune with the sheer luxury that is Mountain Village as a whole, find #KindHotel Lumière Telluride at home amidst the bliss. While it's lengthy awards list speaks for itself (including TripAdvisor's #5 Best Small Hotel 2016, Condé Nast Travelers' #1 Hotel in the West 2015, Traveller's 1 of the World's 12 Best Ski Hotels 2015, and many more), Lumière is a hotel that you should experience in person to gleam the full effect.
This high-brow and home-like, intimate chalet is a true class act down to its core. Revel in warmth of all sorts: its kindly attentive staff (who upon arrival, address you by name), the fresh-baked, daily goodies in the lobby (in accompaniment to gourmet breakfasts included with your stay), and heated ski boots (perched outside your door in the morning, ready to help carve the first tracks). Every detail is set up to pamper, so dive into its many amenities and enjoy.
4. SKI + SNOWBOARD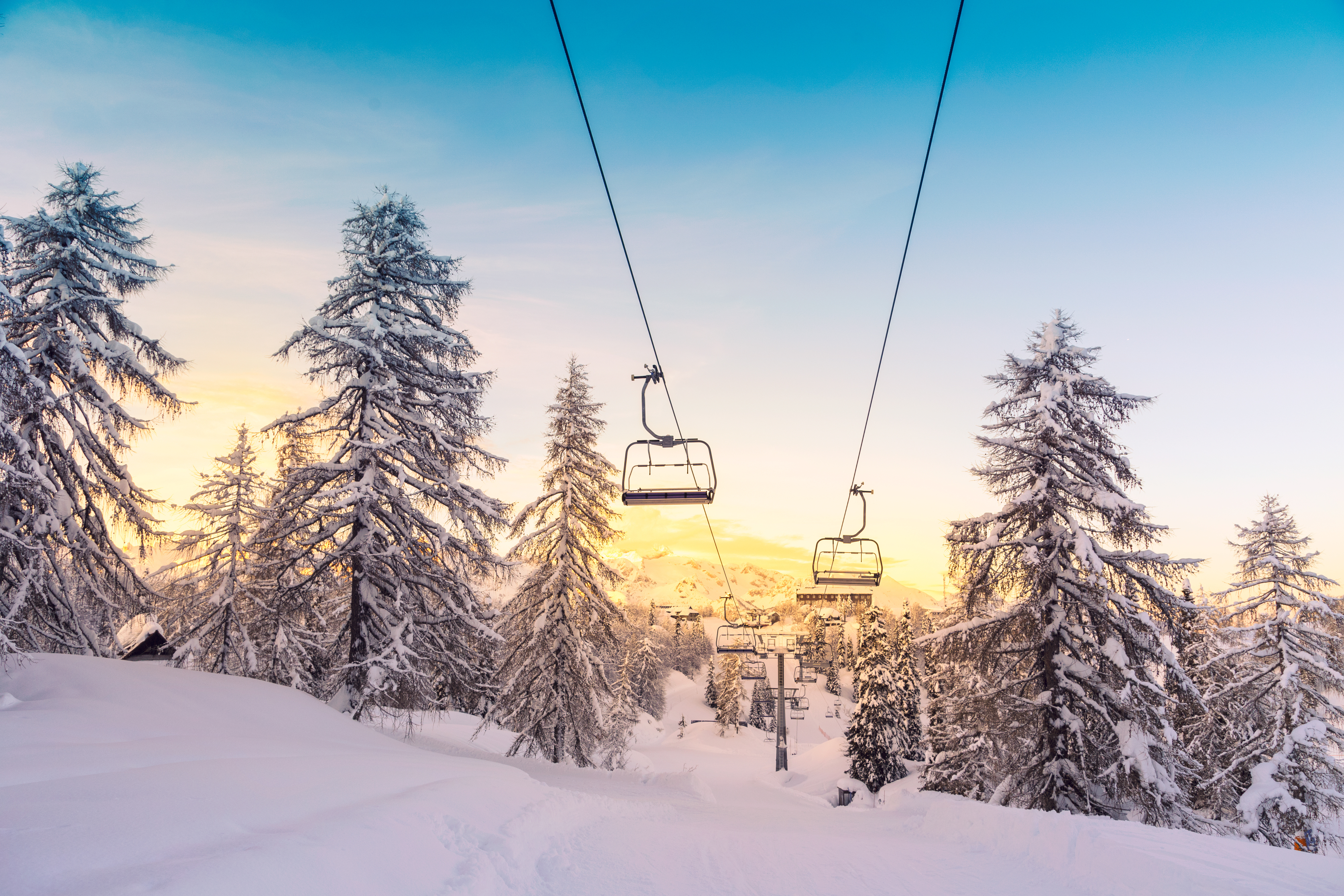 Colorado's snow is famously fluffy. Powder days feel like flying, with air-light flakes that dust off your gear like feathers falling through wind. But purely top-notch snow does not equal a top-notch mountain. It needs to have runs that appeal to the masses: cruising blues, lengthy bunnies, sprawling bowls, steep/bumpy diamonds. So what's the case in in Telluride, you ask? A surefire 'yes' to all of the above. This is in-bound skiing that feels like backcountry (so in ski-words, paradise). An all-star mountain also needs to be enjoyable via one board or two–and while Telluride Resort may admittedly lean towards the split-feet option, I can assure you that snowboarders will not be disappointed. Lastly, while these final two factors aren't necessarily required to be a good mountain, I'd argue that in the battle for greatness, they're worth making the list. 1) Picturesque views (have you seen photos of this place? If so, nuff said), and an 2) absence of lift lines–which may seem too good to be true, but is in fact a reality in magical Telluride. It's for good reason that Condé Nast readers ranked it the #1 Ski Resort in America this year. Hit the slopes and discover all of these things to do in Telluride, Colorado.
For even more things to do in Telluride, click here.
Kind Traveler | November 7, 2017

Kind Traveler, a Public Benefit Corporation (PBC), is the first socially-conscious, 'Give + Get' hotel booking platform to empower travelers to become a force that benefits the wellbeing of communities, the environment, and animals. Travelers 'give' to a local charity that positively impacts the neighborhood they are traveling to, or to a charity of choice; as reward for their donation, they 'get' an exclusive rate to book directly with curated hotels and unique properties. 100 percent of the donations raised on the Kind Traveler platform go directly to charities.