By Alan Feldstein,
Infinite Safari Adventures
| June 25, 2015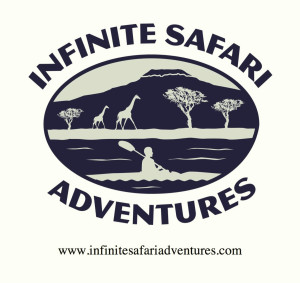 Lions, Tigers & Bears Oh My?
When I ask most people what is the number one priority for their African safari most will say, "I want to see wildlife."  You won't see tigers (go to Asia), bears (our National Parks are good places) but on almost every African safari you are going to see a myriad of animals – Lions, Elephants, Giraffes, Zebras, Wildebeests, Hippos, Leopards, Cheetahs, Baboons, Gazelles, Impalas, Vervet Monkeys, Warthogs, Hyenas, not to mention many others that fill a 900 page guide book.  You will also see a huge variety of bird life including Ostriches, Flamingos, Hawks, Eagles, Weaver Birds, Kites, Kingfishers and Bee Eaters.
South African Safari, Tanzania or Rwanda?
But within that desire to see wildlife, there are options as well, and that may help you narrow down if you should go on a South African safari tour or elsewhere.  Do you want to see Gorillas?  Then consider Rwanda or Uganda.  Want to witness the Great Wildebeest Migration?  The Serengeti in Tanzania or the Maasai Mara in Kenya is the place for you.  Do you love elephants?  Tarangire National Park has the second densest population of elephants in Africa.  Chobe Park in Botswana, Southern Africa has the most. Rhino?  Better off in South Africa or Namibia (though there are Rhino in the Serengeti and Mara).
Meet Mankind with African Safari Travel
And while African wildlife might be your priority it does not mean you cannot also have a cultural exchange with humankind.  The Maasai tribes in Kenya and Tanzania are wonderful, beautiful, friendly, fun spirited people and there are many opportunities to visit their villages and many of them serve as African safari guides.  I have Maasai that I now call friends and have learned many life lessons from them.  You can also spend time with the Hadze and waDatoga people in Tanzania.  They will show you how they hunt with bows and arrows and make medicines from the plants in the area. The Himba people of Namibia are a fascinating nomadic group with the women having skin of beautiful reddish brown from the ochre paste they use on their skin and in their incredible hair styles.  You can learn about spice and slave trading by visiting the exotic island of Zanzibar.
Travel Tip: Get out of the African Safari Vehicle
Most of your wildlife viewing will take place in safari vehicles, but there are also many opportunities to be active in Africa.  Many people love the challenge of climbing Mt. Kilimanjaro in Tanzania – the highest point in Africa.  Remember that you should prepare for this climb months ahead of your trip.  I hiked and walked on a treadmill with a backpack full of weight for 6 months.  It will take training, planning and remembering the Swahili phrase "pole pole" (go slowly) to acclimate as you reach over 19,000 feet.  You can scuba dive in the warm waters of the Indian Ocean on Zanzibar or Mafia Island.  There are kayaking options in sheltered bays off the coast of Tanzania.  Swim in shark cage in South Africa?  Raft the Zambezi River? Are you a horse person?  There are horseback safaris in Kenya.  Like Mountain Biking?  There are biking options.  Wind surfing? Kite surfing? Yes they are available. You can ATV in Namibia, and go hot air ballooning.  As I write this I am sure there are more activities being created.  Just about anything you want to do (even play golf after a South African safari experience) is available to you.
There is a lot do in this part of Africa.  Our main African safari travel tip is to work with an African safari company that is flexible and listens to you. Work with them to put together the perfect combination of things to give you the African safari that you want.
Infinite Safari Adventures creates custom wildlife and adventure safaris for its clients. Come on safari with us and experience the ultimate in attention to detail, responsiveness and care. Our philosophy is simple – we were once safari clients like you and we will treat you with the same high standards as we would expect ourselves.