By Alan Feldsetin,
Owner, Infinite Safaris
| April 29, 2015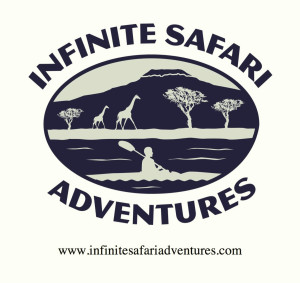 You have decided to take that dream African wildlife safari.You have chosen the part of the continent where you want to go. Now comes the big question – when is the best time to go on safari?
I get asked that question more than any other. To start, I answer the question by first finding when is not the best time to go on safari.
Consider African Safari Weather
There are 2 rainy seasons in East Africa. That first are the long rains that usually take place (you can never be 100% accurate with the weather) in March-April and the short rains are in November. Yes, you can go during these periods but be prepared for some rain and the possibility of your vehicle getting stuck in the mud (which has happened to me but that is another long and funny story – email me and I will share it with you).
Consider Safari Wildlife
Want to see the Great Migration in Tanzania? If so, then the best time to go on safari is January/February when the Great Migration is in the Southern Serengeti. The South is easier and thus less expensive to get to. The wildebeest are spread out over the plains mating and calving and all the predators are there to provide peril and excitement. In the August-October period, they are in the Northern Serengeti. This is when they are crossing the Mara River. May-July is the dry season and also a great time to go, however, it tends to be a bit more crowded. And, of course, there is nothing wrong with spending the holidays in Africa in December. In East Africa, you are about 4 degrees off the equator so the weather is pretty stable all year-round. It is a little more humid on the coast that time of year.
In Southern Africa (and I am speaking generally as this is a big area) the best time to go on safari is usually May to September. October to April is the wettest time and it can get very hot in December, January & February.
There are other factors to consider besides weather. For example, more families take their vacation in the summer time. Europeans tend to travel a lot in August. Summer time airfare can be higher as there is more demand. In December, a lot of local Africans take their holidays so that can be a crowded time as well. Each month has it's own merits and drawbacks.
So When is the Best Time to Go on Safari?
There is no right or wrong time to go on safari – it depends on you and what is important to you. The best thing is to discuss it with your safari operator. Let them listen to what is essential for you and then you can work together to find the best time to see all the amazing things there are to see.
Infinite Safari Adventures creates custom wildlife and adventure safaris for its clients. Come on safari with us and experience the ultimate in attention to detail, responsiveness and care. Our philosophy is simple – we were once safari clients like you and we will treat you with the same high standards as we would expect ourselves.