By Dan & Leah van der Kooy, Off the Main Drag | October 7, 2015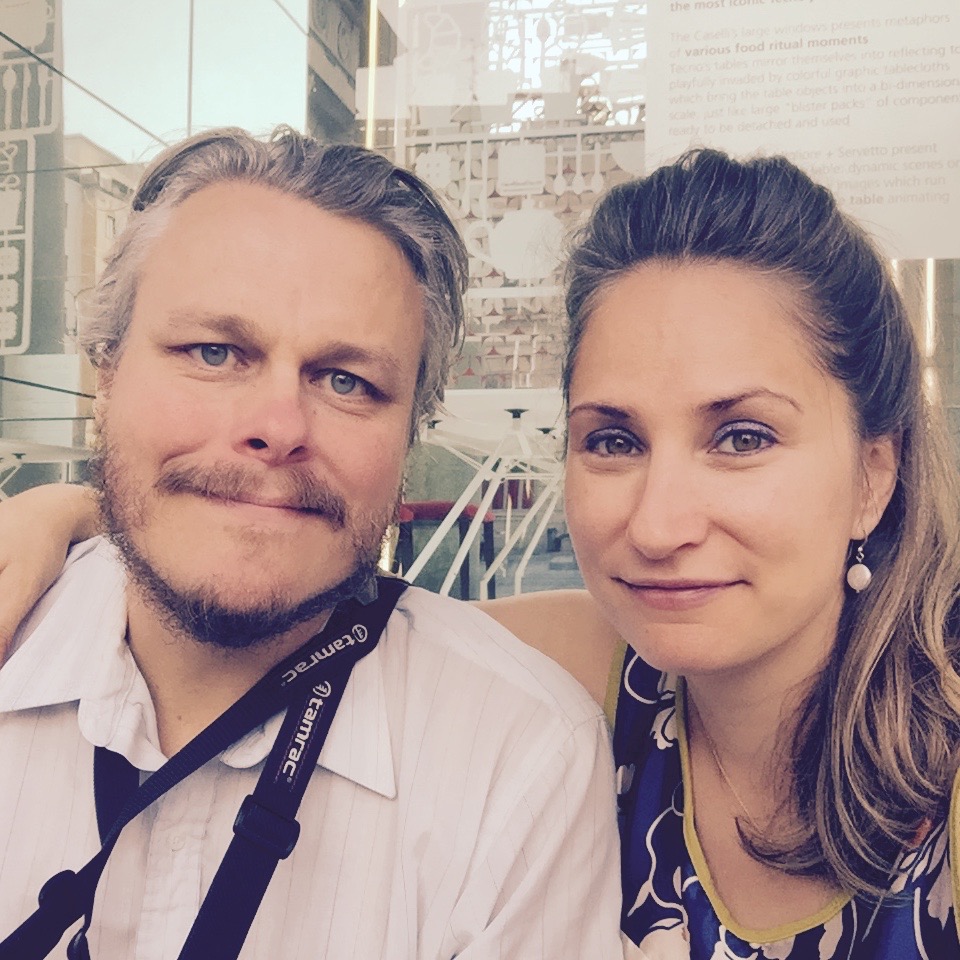 We are always looking for ways to save money while traveling.  One of the more interesting and rewarding ways to do this is to become a housesitter or pet sitter for someone going on their own vacation.
Housesitting or Petsitting is when another person or family agrees to let you stay in their home in exchange for watching over their home or pets while they're on vacation.  Usually there are other minimal tasks involved such as gathering mail, watering plants and keeping the home tidy and clean.  It's a wonderful way to have free accommodations while traveling.
Housesitting Vacations: Enjoy Amenities of Home
There are a lot of benefits to housesitting while traveling.  First, you get to experience a new culture and meet new people that you otherwise may not get whilst staying in a hotel or hostel.  Also, the convenience of having an entire home with kitchen, utensils, bathroom, towels, washer and dryer and other modern conveniences can greatly offset the cost of eating out or worrying about laundry as you travel.
The house you watch over can also serve as a regional base for you as you travel.  This means that you and the owner come to a mutual understanding of how much and when you need to be in the home. For example, some dogs need only to be walked in the morning and then again in the evening, thus freeing you up for many hours during the day for exploring and sightseeing.
Valuable Local Insight
Lots of times the owners will give you beneficial tips for local cuisine and regional travel that you otherwise wouldn't know of.  Theses are the true gems of a housesitting vacation experience.  The owners usually will go to great lengths to ensure a memorable experience for you.  After all, they are entrusting you with their beloved pet and home. It's in their best interest to make sure you're comfortable.
And most importantly, if you're an animal lover, you can enjoy the best of both worlds in getting free accommodation and taking care of a pet.  So much trust is put in to you as the petsitter and there is no greater reward than ensuring the owners that their animals are happy and safe while they're away.
 There are two main housesitting resources for learning more abouthousesitting while traveling.  MindMyHouse.com and TrustedHousesitters.com are your go-to online resources for everything you need to know about housesitting.   MindMyHouse is a nominal fee to join and you are instantly connected to thousands of families, world-wide who are looking for someone to watch their home and pets.  TrustedHousesitters is a bit more expensive for membership, however, the website and interface between housesitter & homeowners is significantly more comprehensive.  While both sites offer the capability of messaging and creating your own unique profile, TrustedHousesitters excels in that it allows homeowners to post reviews about how well you did and how happy they were with your commitment.  This significantly boosts your ability to be chosen by a host family and sets you apart from housesitters with little or no experience.
Housesitting Vacations Save Money
If you calculate the amount saved in nightly accommodations, versus the small fee you pay to join a housesitting site, the math heavily works in your favor.  You can save hundreds, if not thousands of dollars on hotel fees by housesitting, possibly extending your ability to travel even longer!  And keep in mind that it is quite common for families to need housesitters for extended lengths of time.  Housesits can range from 1 day to up to one year in many cases.  It all depends on your availability and the host families' needs. The flexibility is limitless.
Some important tips to keep in mind when considering a housesitting vacation is that you're making a commitment to someone who is trusting you with their home and pets.  This is a major responsibility that should not be taken lightly.  Upon choosing a family to housesit for, interview them as much as they interview you.  Be clear with one another about the mutually agreed upon expectations for both parties. For example, you will need to know all aspects of caring for the animal(s) you're watching over.  Find out the tempering of the pets, know their specific needs and most important, be aware of what to do if there is an emergency.
Make sure to orient yourself ahead of time with the area in which you'll be staying.  Specifically, is the house in a rural or urban setting?  How far will you be from a grocery store or farmers' market?  And do you have any special physical accommodations that should be taken in to consideration, such as proximity to a hospital, pharmacy or something as basic as needing a home with no stairs.
Finally, approach housesitting while traveling with an open mind.  This type of experience is perfectly suited for the frugal traveler and is rewarding not just in the financial sense.  You'll meet new people and be able to culturally immerse yourself in a unique way that is rarely achieved by hopping from hotel to hotel.
Dan and Leah van der Kooy have been traveling the world full-time since May 2015.  Having sold all of their possessions, home and car, they set off for a life of adventure in the attempt to find a slower pace of life and more time to enjoy the things they love best.  Eating well, cooking, frugal living and taking time to live life purposefully are at the center of their travel pursuits.  Dan worked for Turner Broadcasting in Atlanta for 15 years and enjoys using his award-winning talents to produce interesting original content video for their website, www.offthemaindrag.com.  Leah is a yoga teacher and a masters-level professional counselor.