Italy off the Beaten Path: Acquapendente, Lazio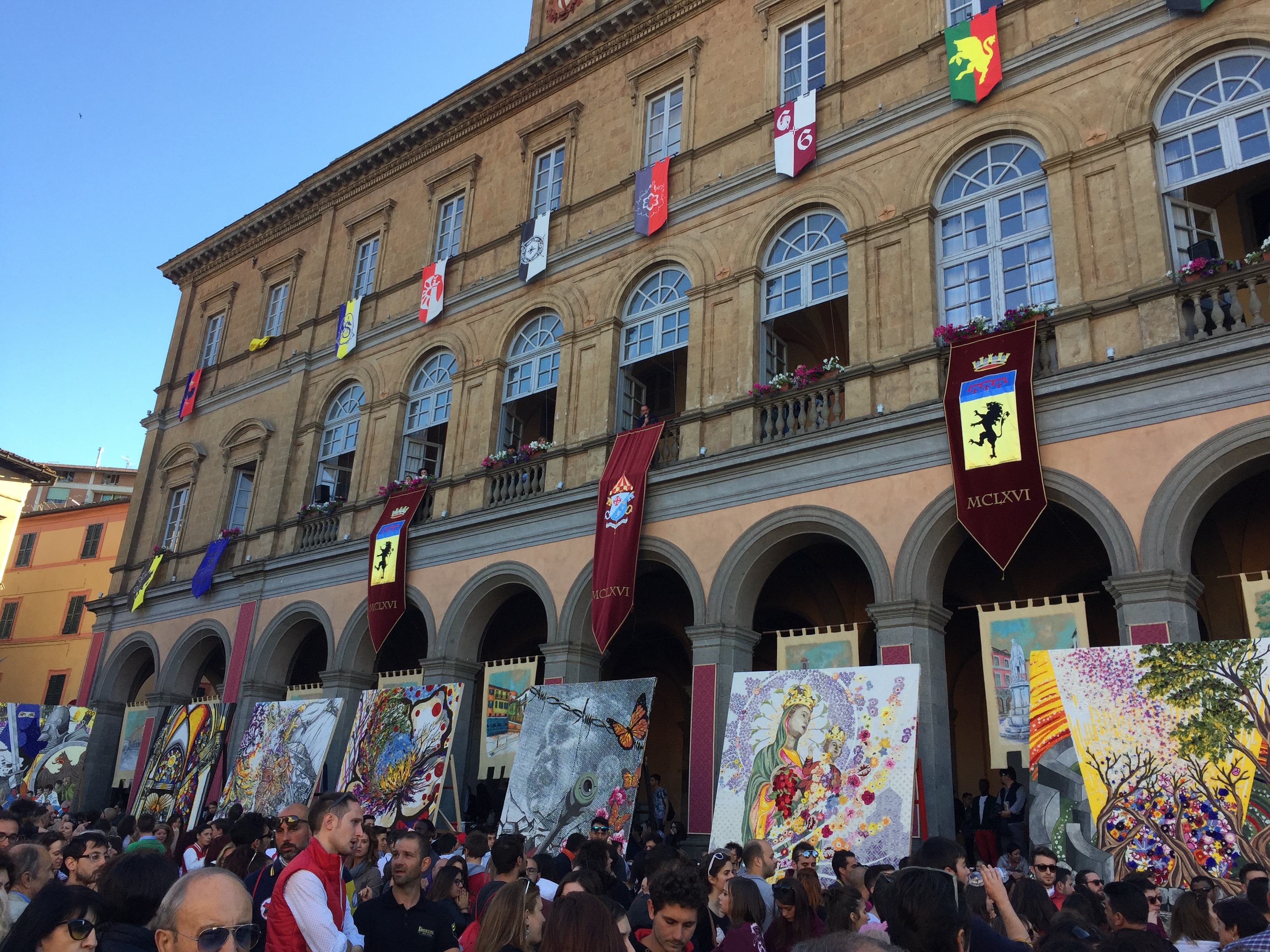 (Photo Credits: Maria Schena, Pugnaloni Festival in Acquapendente)
Acquapendente is a hidden gem in the heart of Italy filled with art, history and great people. It is situated in the region of Lazio that juts north surrounded by Tuscany and Umbria. The town of Acquapendente was settled by Etruscans in Roman times and first recorded as Acquapendentem in the 10th century, Latin for "town of hanging water". It is located along the Via Francigena, the historical pilgrim route from Canterbury, England that crosses France, Switzerland, and ends in Rome, still used by intrepid hikers and pilgrims today.
(Cover Photo Credit: Modern Fotographic  by Dave Noonan, Courtesy of Il Tesoro)
(Photo Credit: Lisa Vogele, Palazzo Comune)
While Acquapendente hosts many food & folklore festivals throughout the year, two art-related festivals standout: Pugnaloni in May and Urban Vision in July. Delightful surprises await you as you stroll or drive through town, turning corners and encountering large-scale murals adorning the buildings. The murals are added to the town each July during its Urban Vision Festival. The goal of the festival is to "create an invasion of artistic and creative energy" by inviting artists Artists are invited to adorn the town with their creations, culminating in a two day celebration in early July. The Pugnaloni Festival is both an ancient and unique competition which gathers teams of artists and locals to design, create and display their Pugnaloni. Pugnaloni are large panels (6 feet wide x 9 feet tall), crafted with a beautiful mosaic of flower petals, bark and leaves. The Festival ends with a contest coinciding with the celebration of Madonna del Fiore on the third Sunday each May. In the weeks prior, workshops can be visited to view the progress on the works and after, they are displayed for several months in the local church.
(Photo Credit: Lisa Vogele, Urban Vision Festival Artwork)
Italy on Friday mornings the town comes alive during the weekly market on Piazza Girolamo Fabrizio, anchored by the beautiful Palazzo del Comune (town hall). From the main Piazza it's less than 10 minutes to walk to Torre Julia de Jacopo, a museum dedicated to renaissance and medieval ceramics or Museo della Citta, the town museum. There is more to see in Acquapendente so if you're planning to visit the famous towns of Orvieto or Civita di Bagnoregio, drive a little further off the beaten path and explore what Acquapendente has to offer.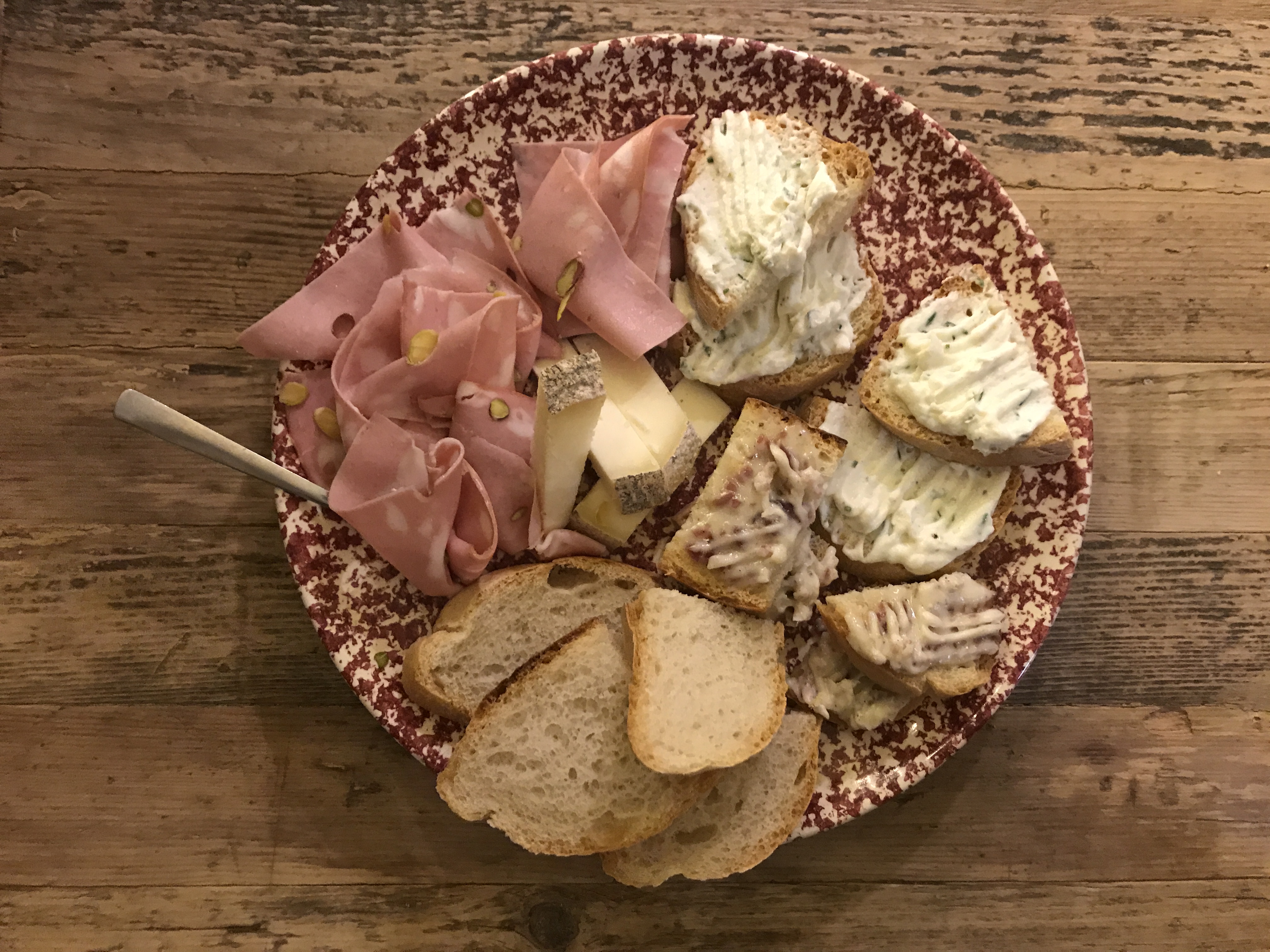 (Photo Credits: Lisa Vogele, Enoteca Osti Nati)
Where to Eat, Drink & Gelato like a Local
EAT
Osteria Enoteca il Beccofino, Via Pier A. Salimbeni, 1 https://www.facebook.com/ilbeccofino/
Ristorante il Borgo, Via Porta S. Angelo, 3 http://www.ilborgoristorantecamere.com/
Ristorante Toscana, Piazza Nazario Sauro, 5 http://www.albergotoscana.net/
APERTIVO, WINE & LIGHT MEALS
Enoteca degli Osti Nati, Piazza Guglielmo Oberdan, 4 http://www.enotecadegliostinati.it/
Mr. Monkey American Bar, Piazza Fonte del Rigombo (great atmosphere) https://www.facebook.com/MonkeyAcquapendente/
GELATO
Gelateria Pasqualetti, Piazza Guglielmo Oberdan, 19
Market Day  Friday mornings approximately hh8:00 AM-1:00 PM in Piazza Giralomo Fabrizio
Festivals   Pugnaloni, 3rd Sunday in May (http://www.prolocoacquapendente.eu/), Urban Vision Festival in July (http://www.officinadellarteacquapendente.it/wp/urban-vision/) and other points of interest at
How to Get There    Approximately 2 hour drive from Rome-Fiumicino Airport; or pick up a rental car at the Orvieto train station and drive 20 minutes to Il Tesoro, 30 minutes to Acquapendente Acquapendente Map
Where to Stay
Agriturismo Il Tesoro, an Italian Farm to table Destination https://www.theiltesoroexperience.com/ Localita Predio Tesoro, 18, Acquapendente,  Il Tesoro Map
info@theiltesoroexperience.com +39 338 738 0039, Sleeps 23 in 9 suites and apartments (in 3 buildings) that can be combined for larger groups; restaurant on site; one of very few places in Italy allowed to do legal destination weddings onsite and serving homemade baked goods and omelets to order for breakfast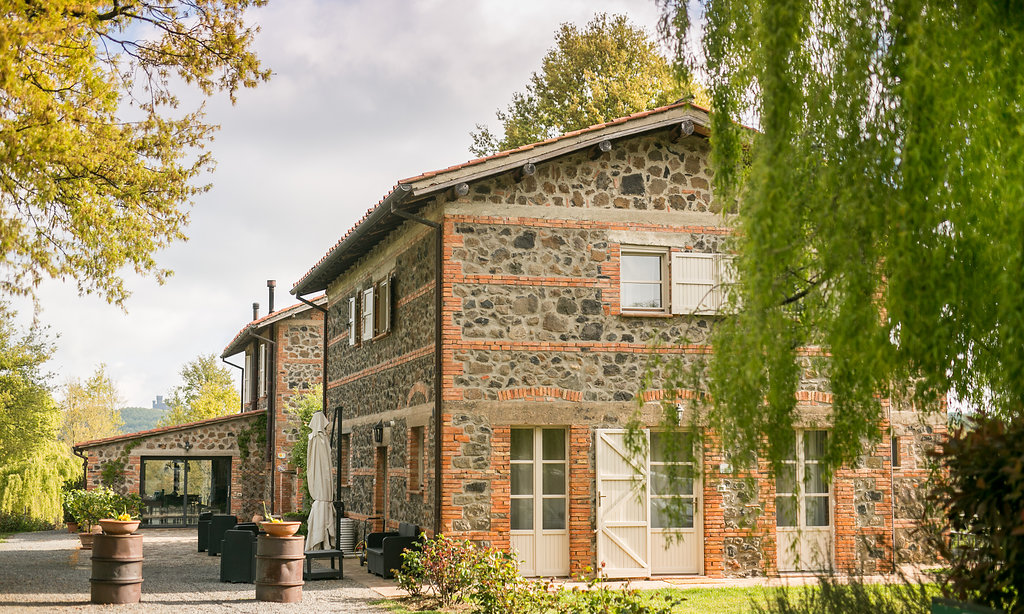 (Photo Credit: Modern Modern Fotographic by Dave Noonan, Courtesy of Il Tesoro)
Lisa Vogele, Lisa's Travel Guides | October 10, 2017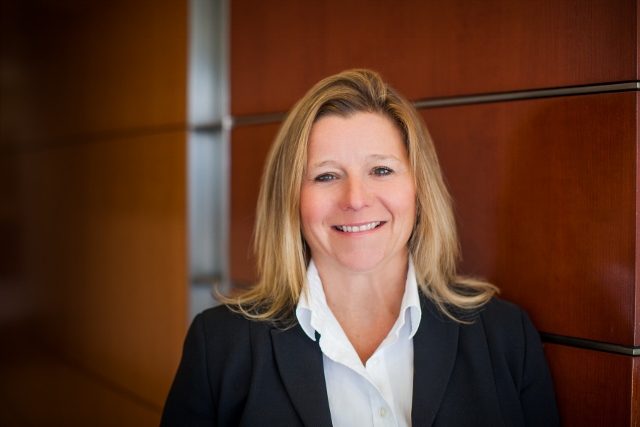 Lisa Vogele is passionate about sharing her love of travel, festivals and genealogy with fellow travelers and enthusiasts. Lisa is the author of Food & Folklore: A Year of Italian Festivals, her first installment in a series of travel reference guides about food and folklore festivals in various countries. Lisa's Travel Guides is a full service travel, tour and custom travel agency helping others to go local as a traveler and not a tourist. In 2017, Lisa combined her passions and created www.TravelYourTree.com providing research services and planning for ancestral destination adventures. Lisa can be reached at lisa@lisastravelguides.com  or follow her: Twitter @travelwithlisa; Instagram LisasTravelGuides and travel blogging at www.lisalovestotravel.com.