By Rick Steves | March 19, 2015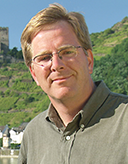 Europe is every bit as magical as ever, and with the Euro sliding closer and closer to the same price as the U.S. dollar, there is no better time than now to go. Use my top ten Europe money-saving tips to make your European adventure one to remember!
1. B&B's offer double the warmth and cultural intimacy for half the price of a hotel. You'll find them in most countries if you know the local word: Husrom is Norwegian for sobe which is Slovenian for Gästezimmer which is German for rooms in a private home.
2. Avoid touristy restaurants with "We Speak English" signs and multilingual menus. Those that are filled with locals serve better food for less money. I look for a short, handwritten menu in the local language only. Go with the daily specials.
3. Fly open-jaws – that's into one city and out of another. Save time and money by avoiding a needless costly return to your starting point. When considering the beginning and end points of a long trip, try to start in mild countries (such as England) and work into the places with greater culture shock (such as Turkey). This way, you'll minimize stress, and save countries offering the cheapest shopping – and greatest health risks – for the end of your trip.
4. Travel off-season – generally October through April in Europe. You'll get cheaper airfare, find more budget rooms, spend less time in lines and meet more Europeans than tourists. Big cities such as London, Paris and Rome are interesting any time of year. Family run businesses offer the best values because they employ family members to get around Europe's costly labor regulations. In mom-and-pop shops, you're more likely to be served by people who care about their reputation and their customers.
5. Picnics save money. Ten dollars buys a fine picnic lunch for two anywhere in Europe. Stock your hotel room with drinks and munchies upon arrival. You can pass train rides enjoyably over a picnic meal. Many grocery stores have elegant deli sections, but know the metric system for buying produce. In Italy, 100 grams (about a quarter pound) is a unit in itself called an etto.
6. Use a guidebook. Guidebooks are $20 tools for $3,000 experiences. Saving money by not buying one is penny-wise and pound-foolish. An up-to-date guidebook pays for itself in your first day in Europe.
7. Use ATMs rather than travelers checks. You'll get your cash cheaper and faster. While ATM's give the best possible rates, they do come with transaction fees. Minimize those fees by making fewer and larger withdrawals. Store the case safely in your money belt. Stay in touch cheaply by dialing direct and use international phone cards with PIN numbers – they're sold at newsstands throughout Europe. They offer calls to the US for ten cents a minute which is a huge saving over the $3/minute rates offered by the big American services.
8. Know your rail pass options. Rail passes can offer big savings – if you're traveling a lot. For short trips, point-to-point tickets are cheaper. Second class train cars get there just as fast as first-class ones. Throughout Europe, first class tickets cost about 50 percent more than second-class. The difference in comfort is usually minimal – it's not like first versus coach on a plane. The vast majority of Europeans don't travel in first-class unless someone else is paying for it. Buses, while often slower, are cheaper than trains – especially in Britain, home to Europe's most expensive train system. For instance, travel from London to Edinburgh could cost $145 by train or only $45 by bus.
9. Wear a money belt. You'll save money by not losing it. Thieves target Americans not because they're mean, but because they're smart. They know we're the ones with the good stuff in our purses and wallets. Assume beggars are pickpockets and be wary of commotions in crowds as well as fake police who ask to see your wallet. When you know the scams, they're almost entertaining.
10. Throughout Southern Europe, drinks are cheaper at the bar than the table. The table price can be a great value if you'll linger and enjoy the view. But those just tossing down a quick drink do it at the bar for about half the price.
Rick Steves is a world-renowned guidebook author and TV host, and is CEO and founder of Rick Steves' Europe – a premier tour operator specializing in taking small groups on intimate tours of Europe. For more insight on how to travel around Europe, visit Rick Steves here.